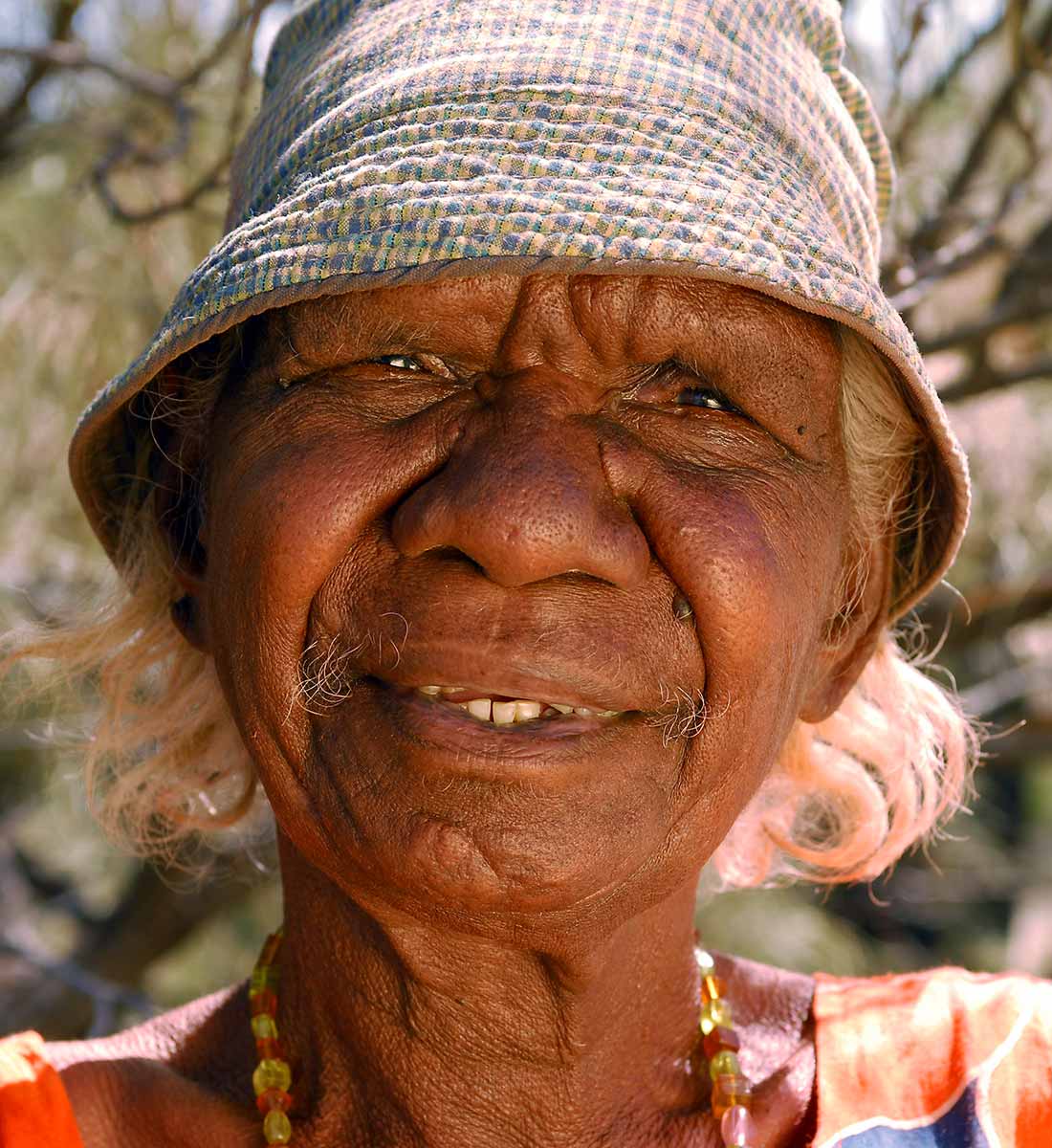 born about 1942, Wangkajunga, Walmajarri language groups, Napanangka skin group, Kupartiya community, Ngurra Artists
Mayarn was a little girl when she fell down a goanna hole and broke her leg while travelling on the stock route with her parents. The droving team, whose camels had frightened her, put her leg in a splint.
A respected law woman and singer of Majarrka, Mayarn is the mother of Canning Stock Route Project translator Putuparri Tom Lawford.
Explore more on Yiwarra Kuju
Return to

Top