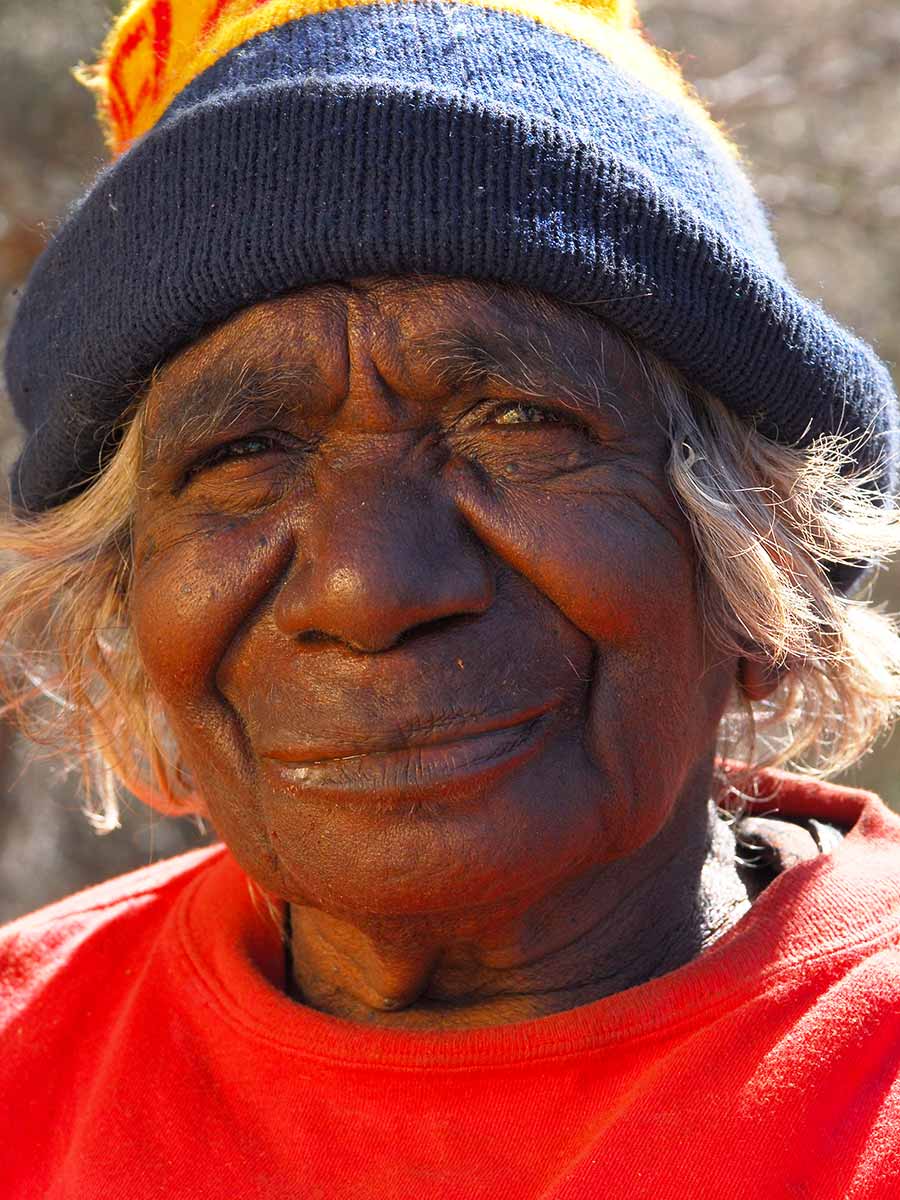 born about 1936, Wangkajunga language group, Nampijin skin group, Wangkatjungka community, Ngurra Artists
Daddy been find my jarriny [Dreaming] Nyirla side. My young husband was murdered, no reason he was killed ... I been find second husband Balgo now. We went back to desert.
Kuji was born near Nyirla. After her first husband was murdered, Kuji travelled to Billiluna, where Jukuja Nora Tjookootja's father looked after her.
She married again in Balgo, and later rejoined her family at Christmas Creek station.
Explore more on Yiwarra Kuju
Return to

Top