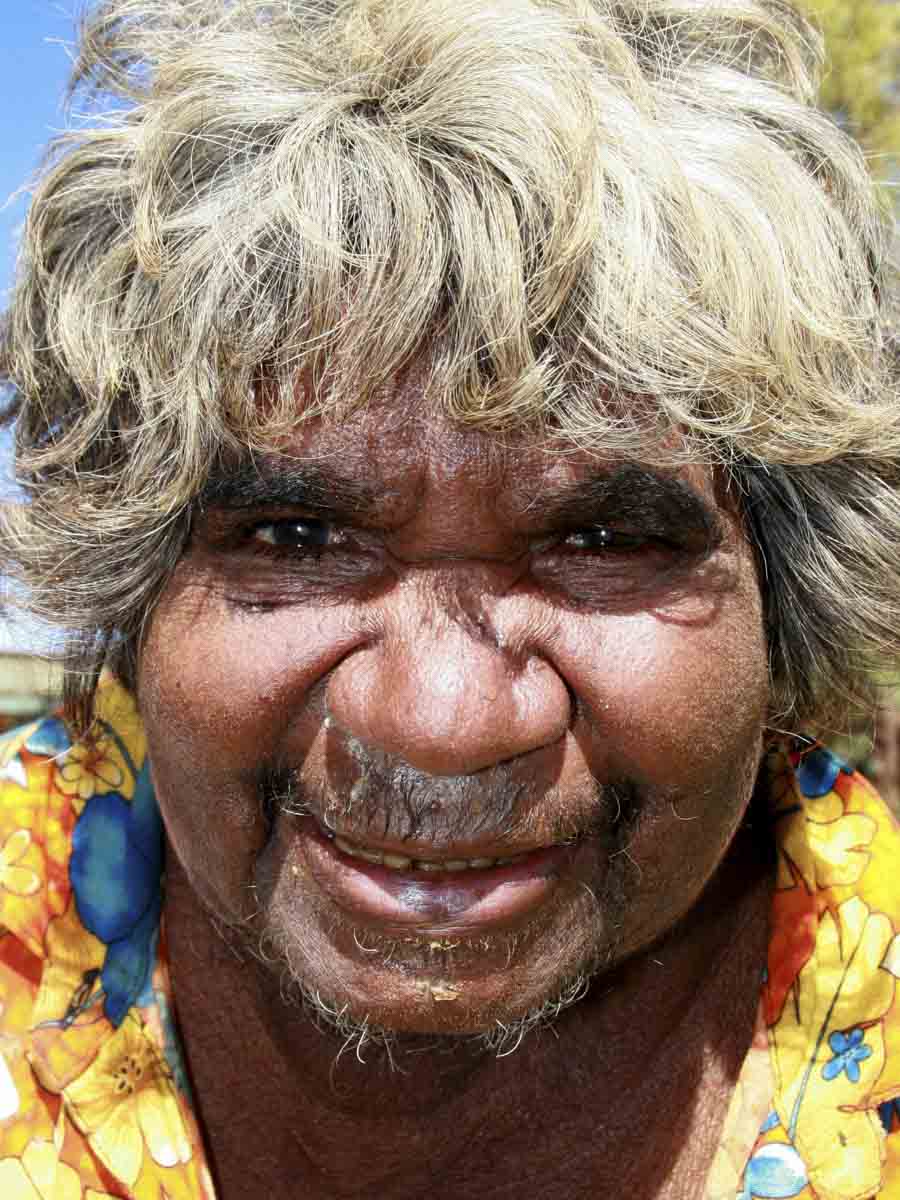 born about 1945, Warnman, Kartujarra language groups, Purungu skin group, Kunawarritji community, Martumili Artists
I saw whitefellas first time in Parnngurr. We were climbing up the hills [to get away].
Bugai was born at Balfour Downs and grew up around Kartarru (Well 24), Wantili (Well 25), Tiwa (Well 26) and Wuranu (Well 29).
She travelled around Karlamilyi with her husband, and later with drovers on the stock route. In 1963 her family met surveyor Len Beadell, who was grading roads. They were taken to Jigalong.
Explore more on Yiwarra Kuju
Return to

Top