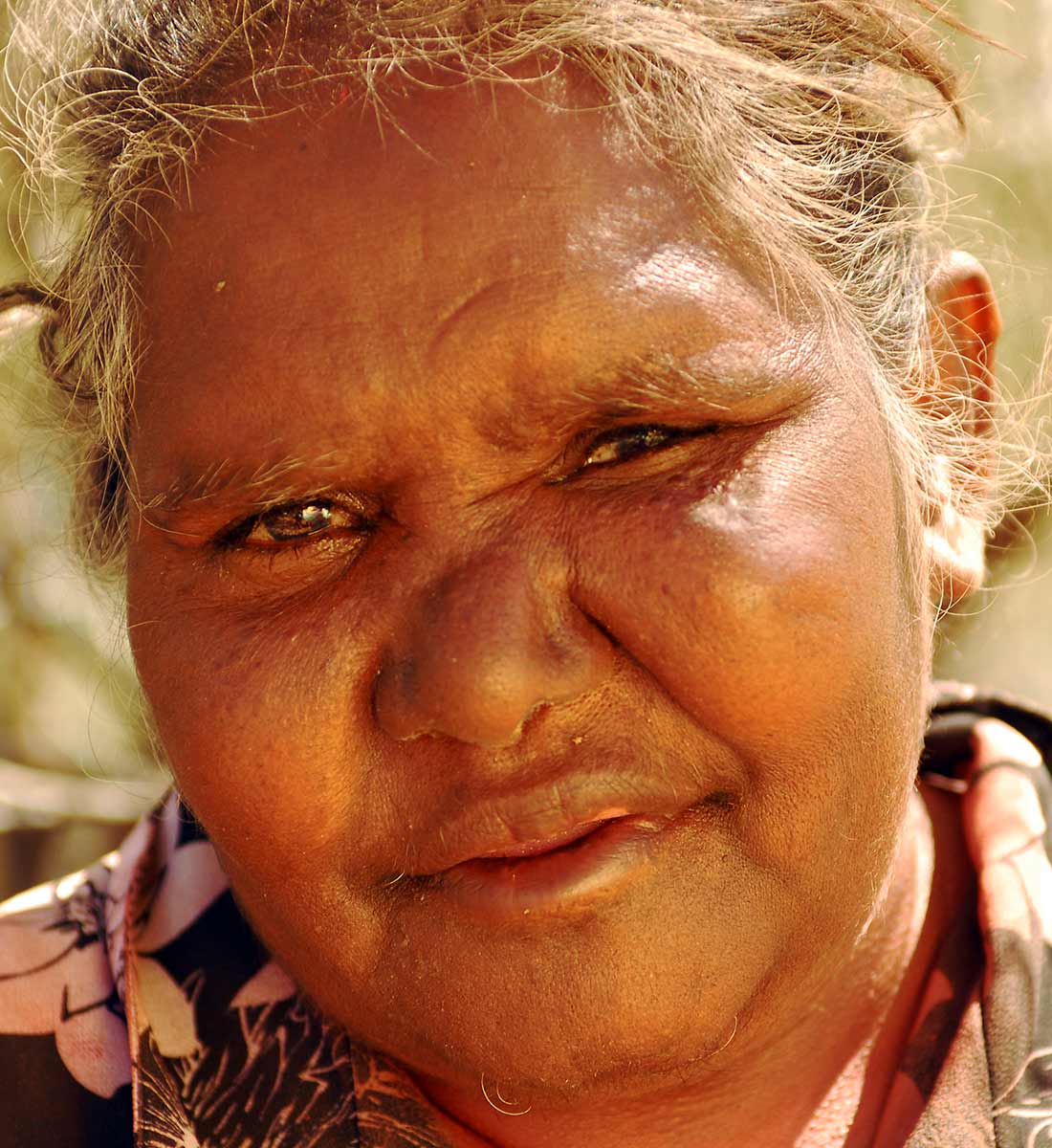 born 1960, Walmajarri language group, Nakarra skin group, Mulan community, Paruku Indigenous Protected Area
Wendy was born at Kurungal near Christmas Creek and grew up in Billiluna. She now lives in Mulan, at the northern end of the Canning Stock Route.
Wendy is the sister of Milkujung Jewess James and cousin-sister of Clifford Brooks. Her mother married Rover Thomas's brother, Whisky. She calls Rover 'Father' and Nyuju Stumpy Brown 'Auntie'.
Wendy works closely with Paruku Indigenous Protected Area on cultural projects.
Explore more on Yiwarra Kuju
Return to

Top