Generations of Australians have grappled with the big question, 'Which window is your favourite?'
Through the windows
Going through the windows remains a key part of every Play School episode. The windows help to connect children to the ever-changing world.
Through the windows, children experience the outside world, visiting unfamiliar places and meeting interesting people. The familiarity of the windows eases the journey between what the young audience knows and the new places and ideas introduced through the film. Since 2014 children have led the windows segments, sharing their experiences directly with the camera and the viewer.
Round, square and arched
Two sets of windows, large and small, were used regularly on the set of Play School until 1999. The small set of windows was modelled on the props used by the BBC and was made for the first series in 1966. The larger windows, pictured here, were made in the 1970s. Both sets are now part of the Museum's collection.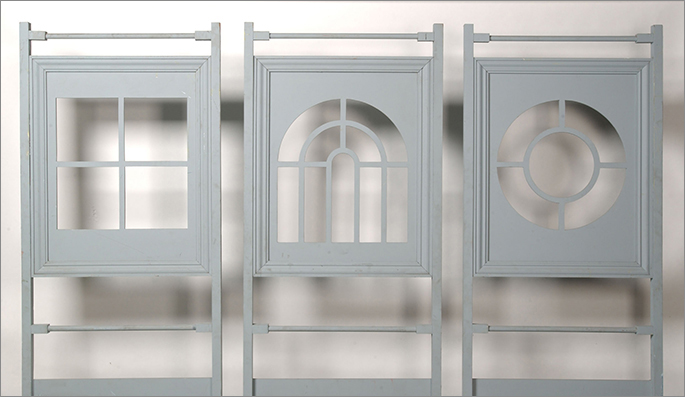 The square, arched and round windows were a regular feature on Play School until a set redesign in 1999. Play School collection, National Museum of Australia
Newer windows
The windows have gone through a number of changes over the years. There has been a spinning version of the windows as well as an animated version. When a fourth diamond window was added in 2000, it was a controversial move for some fans.
The windows used in 2016 are featured in the exhibition. They are small cardboard representations of the 4 windows that have been filmed as a stop-motion sequence.
Return to

Top