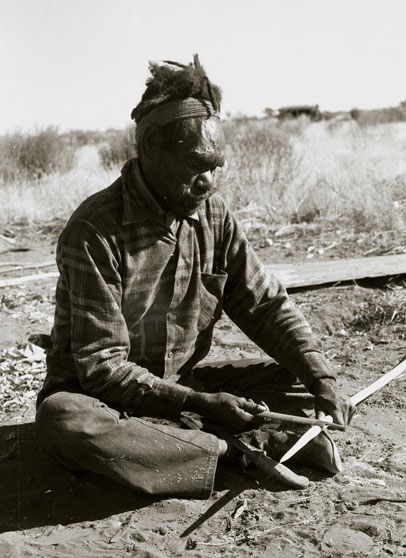 about 1930–98
As a boy, Yumpuluru travelled with his family over their traditional lands in the desert before making contact with non-Indigenous Australians. He moved to Papunya in 1964 and was one of the original Papunya Tula shareholders. In 1981 he joined the Pintupi people in their move back to their traditional lands. The small boards he painted during the 1970s were often distinctive for their quirky designs.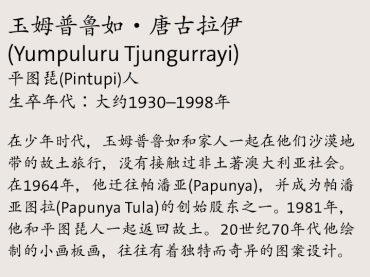 Snake Dreaming at Naruingya, 1976

The artist's land was the sandhill country towards the southern boundary of Pintupi country. The large set of concentric circles represents the waterhole after which the painting is named. Gathered around are senior lawmen or elders, indicated by the U shapes, who are conducting ceremonies at the site. The smaller circles are the camps of younger men, with connecting lines indicating the cohesiveness of the groups taking part in the ceremonies. Snakes are represented by the squiggly lines around the edge of the painting.
Return to

Top