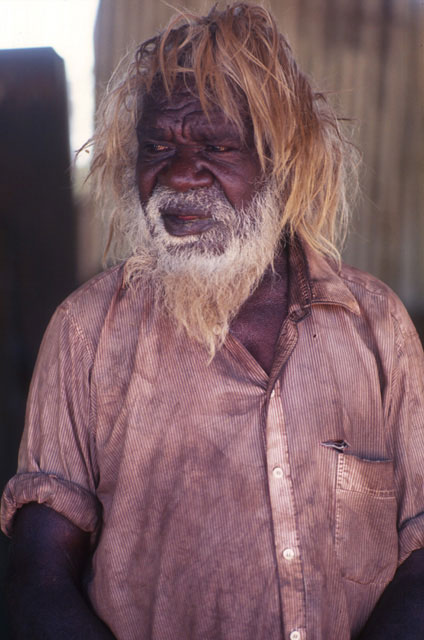 about 1927–2015
Billy Stockman survived a massacre of Aboriginal people in 1928 in which the rest of his family were killed. He worked as a stockman and later as a cook in Papunya. He was one of the founders of the Papunya painting movement, an Aboriginal Arts Board member (1975–79) and a chairman of Papunya Tula Artists (1976–77). In 1977 he attended the World Black and African Festival of Arts and Culture in Nigeria, which featured Papunya Tula art. He continued to paint until the late 1990s.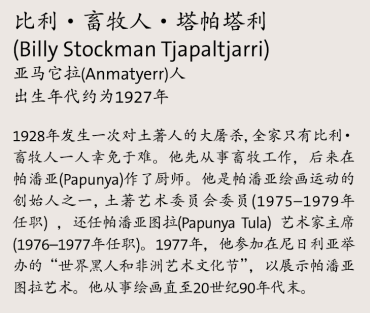 Budgerigars in the Sandhills, 1975

This painting represents the travels of a group of Budgerigar ancestors during the Dreaming. On their journey, they stopped to camp in sandhill country near Mount Denison. The camps are depicted as concentric circles superimposed on a background mosaic of sand dunes, broken by patches of desert plants.
Return to

Top