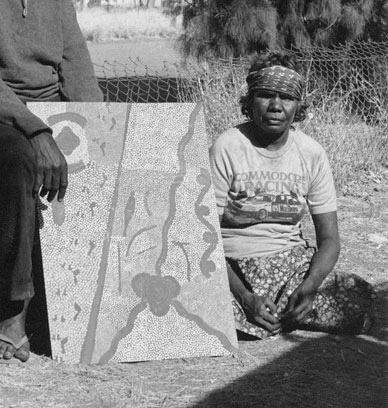 born about 1936
Daisy was taught to paint by her husband Tim Leura Tjapaltjarri, a founder of the painting movement at Papunya. The couple had moved to Papunya with their 6 children when the community building program commenced. Daisy joined Papunya Tula Artists in the early 1980s and became one of its first female artists to achieve recognition. She is a respected elder and believes in respecting the imagery relating to ceremony by keeping it out of her paintings. Her artwork invariably portrays native food themes.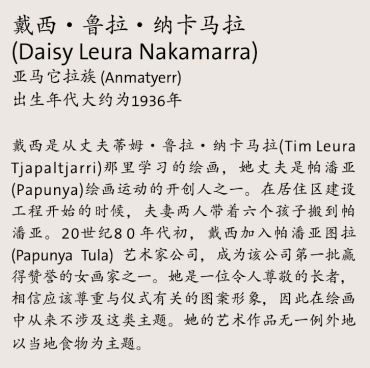 Women Collecting Bush Tucker container, 1980

The bush food theme depicted here reveals wooden containers of the type used to carry food and water (the brown ovals) and digging sticks (the thin black lines). The women are represented by the U shapes.
Return to

Top