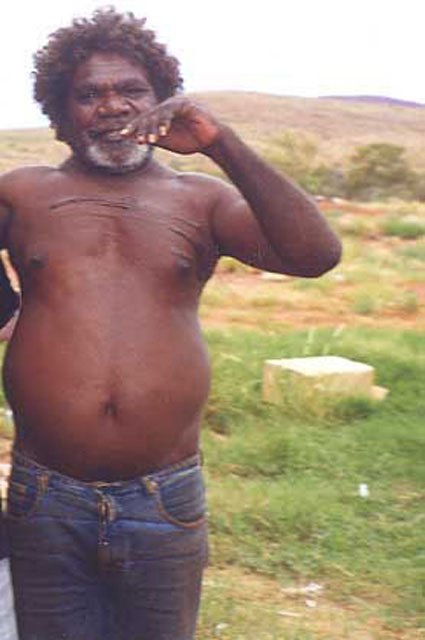 born about 1943
George was born in a remote part of the Western Desert. He travelled to Papunya and began painting for Papunya Tula Artists in 1976. He continued painting intermittently during the 1970s and more regularly after moving to a settlement on Pintupi lands in the early 1980s with his wife and five children. In the late 1990s he switched from painting classic Tingarri themes to his trademark topographical linework for his first solo exhibitions in Australia's eastern state capitals, earning immediate acclaim.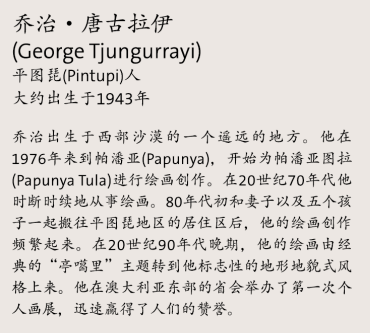 The Dancing Women at Nyuminga, 1976

During the Dreaming a group of dancing women visited a series of rocky outcrops where they gathered plant foods (indicated by the yellow dots) and fruit from the solanum bush (the white dots on the perimeter of the design). The central set of concentric circles represents a large cave at the site. The women remained at the site in the form of upright stones, which can still be seen today. There are secret–sacred elements to this work, but few details can be given.
Return to

Top