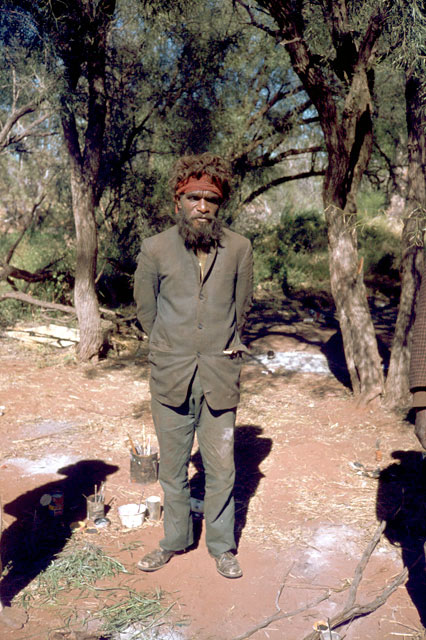 about 1937–2002
John travelled widely through the Western Desert in his youth before encountering non-Indigenous Australians. He came to Papunya in 1964 and started painting with the Pintupi group. In late 1972 he became one of the early shareholders of Papunya Tula Artists. Almost his entire output consists of Tingarri paintings, which reveal the Dreaming journeys and ceremonies of the sacred Pintupi ancestors.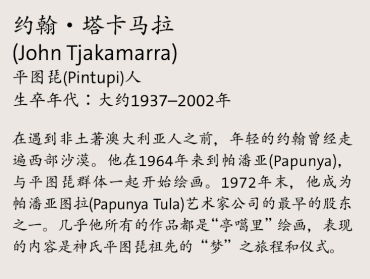 Tingarri Men at Kiritjinya, 1975

This Dreaming tells of an old man who was killed when Tingarri Men visited a sacred waterhole for a ceremony. Many men were present at the ceremony and women were nearby. Further details have not been disclosed by the artist due to the secret–sacred nature of this story.
Kiritjinya, 1975

The waterhole named in this painting is one of many sites visited by the Tingarri Men and their young initiates on their travels in the Dreaming. A sequence of circles represent (from top to bottom) their fire, the initiates' instruction area, and the waterhole with the senior lawmen or elders seated around it. The circle at the bottom is the body paint worn in the ceremony.
Return to

Top