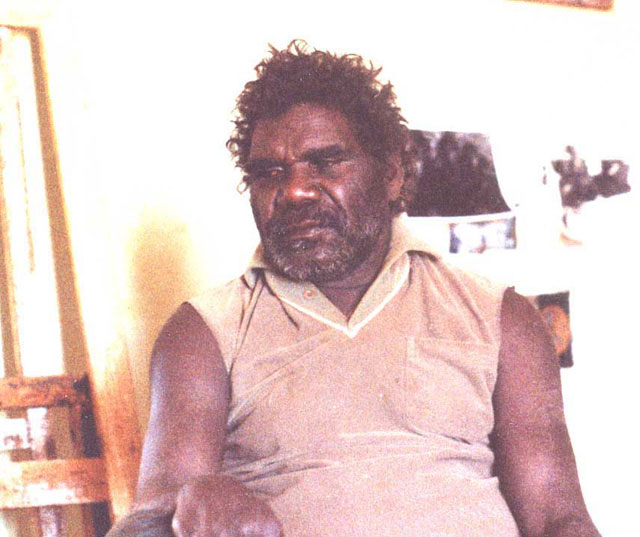 about 1938–2000
Johnny Scobie grew up on his traditional lands in the Western Desert, far from the influence of non-Indigenous Australians. He later moved to a government settlement with his parents. Though he was one of Papunya Tula's original shareholders, he did not start to paint until 1975. He was deeply involved in the success of the new community of Kintore, established in 1981. He resumed painting in this period, often enlisting his wife to paint the dotted backgrounds.
Tjunyinkya, 1977

by Johnny Scobie Tjapanangka and Turkey Tolson Tjupurrula

This painting is named after a cave and rock waterhole site where Tingarri Men gathered during the Dreaming. Their activities are said to be visible in the form of standing rocks on the hills that surround the cave. The key participants are shown by the U shapes that adjoin the concentric circles (the cave). The background dots represent spinifex grass and sandhills.
Return to

Top