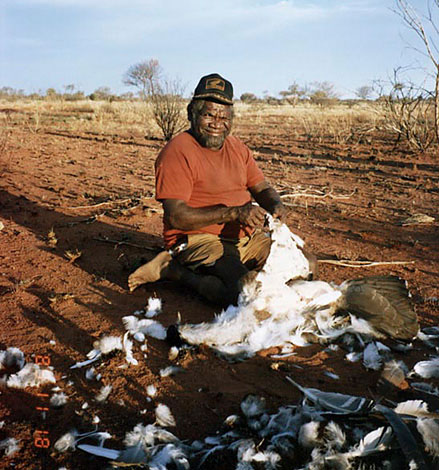 born about 1940
George joined his brother to paint for Papunya Tula Artists during the mid-to late 1970s. He was part of the movement by Pintupi people to resettle on their traditional lands and became one of several traditional healers attached to the medical clinic on one of these new settlements. He returned to painting in the late 1980s, first for Papunya Tula and then for private dealers as an independent artist, achieving recognition for his bold, large-scale designs.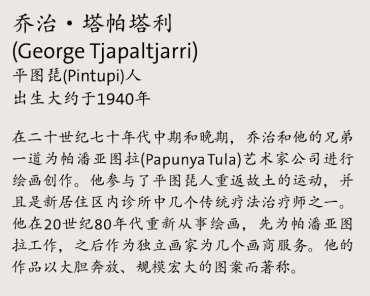 Tingarri Dreaming at Nariboruka, 1977

This painting tells of a large group of Tingarri Men who gathered for secret ceremonies at a cluster of water-filled rock holes deep in the sandhill country of the Pintupi people. In the story associated with this place, the key ancestor is the Old Kingfisher Man. As the ceremonies depicted in this painting relate to the secret ritual world of initiated men, no further detail was supplied by the artist.
Return to

Top