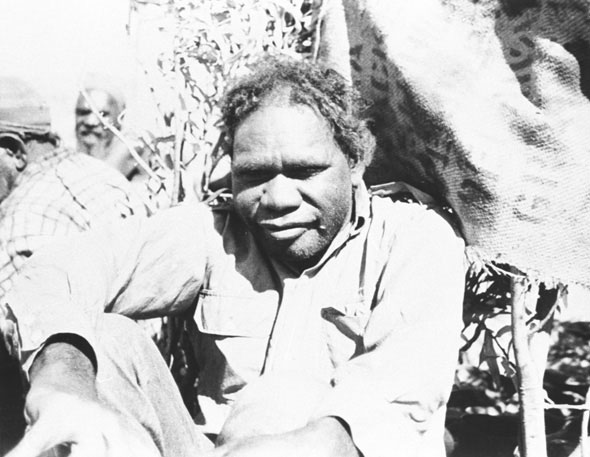 1939–2003
Billy Nolan grew up in the remote desert away from contact with non-Indigenous Australians. He moved to Haasts Bluff settlement during one of the early eastward migrations of Pintupi people. He observed the painting group at Papunya, before taking up painting himself in 1976. He usually painted Tingarri stories of his traditional lands. From the early 1980s he and his second wife painted regularly for Papunya Tula Artists.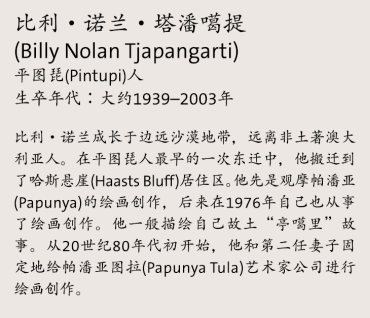 Dreaming at Ilingaringa, 1976

A huge cave marks the Dreaming site, near a large lake, to which the Snake Woman travelled in ancestral times. She took a circular path, indicated by the wavy lines, venturing behind the surrounding hills (the small concentric circles), before entering the cave, shown at the centre of the painting. Yellow background dots represent the local food plant (bush tomato) and the white dots indicate patches of rock.
Return to

Top