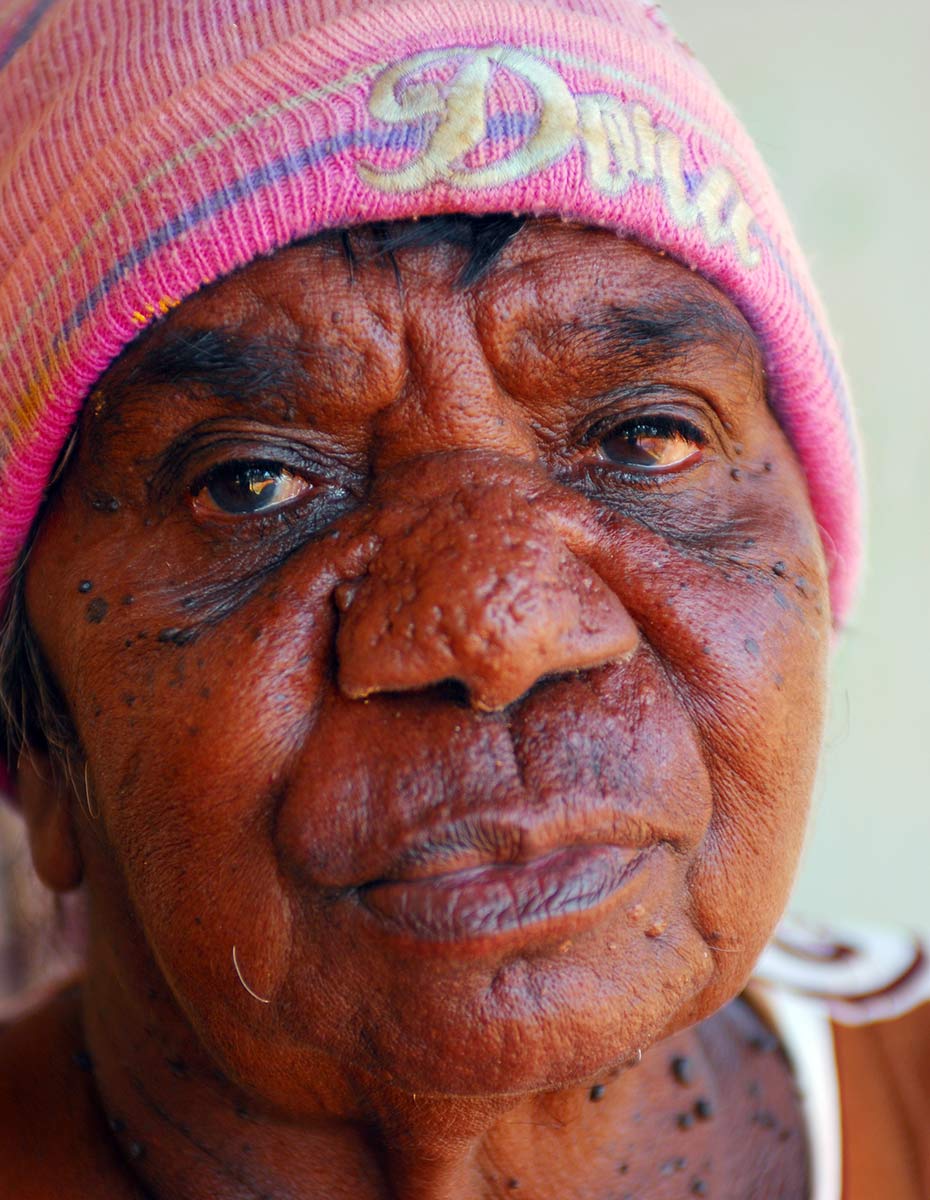 The Canning Stock Route is a track that was developed on Aboriginal homelands as mining and pastoral industries expanded in Western Australia.
This is the story of the Canning, told from the perspectives of the Aboriginal people whose country it crossed. It is a story of contact with kartiya (white people), of conflict and survival, of exodus and return. Above all, it is a story of family, culture and country.
Kaninjaku: Stories from the Canning Stock Route took highlights from the Museum's groundbreaking 2010 exhibition Yiwarra Kuju: The Canning Stock Route. It included 17 works from the Museum's collection that had not previously been displayed.
Kaninjaku was on show in the Gallery of First Australians at the National Museum of Australia from 5 August 2015 until 17 April 2017. Another exhibition with works from the collection, One Road: Aboriginal Art from Australia's Desert, toured Japan in 2016 and 2017.
The Canning Stock Route
This painting was the inspiration for the exhibition's title. Kumpaya calls this painting Kaninjaku (Canning Stock Route), but the road is invisible and the canvas is dominated instead by the rhythm of tali, or sandhills.
Despite the road's prominence in colonial history, and its strong influence on the lives of Aboriginal people, here it has been absorbed into the artist's language and her vision of her country.
The Canning Stock Route collection
The Museum acquired the Canning Stock Route collection in 2009. It includes 116 paintings, sculptural works, contemporary cultural objects, documentary material, and oral histories by 60 artists who travelled along the Canning Stock Route on a return-to-country trip in 2007. This project was initiated by FORM, a not-for-profit arts organisation in Perth.
The Museum regards this collection as one that is truly of national significance, providing a living archive of Aboriginal perspectives and experiences of our shared history. It is an important, evolving and dynamic addition to the nation's heritage and history collections.
History in its place
For the people who belong to this Country, history is never past, but lives on in the land today, kept alive through oral and artistic traditions.
One road
The Canning Stock Route is a symbol of the complex interweaving of Indigenous and non-Indigenous histories.
Yiwarra Kuju exhibition
The Yiwarra Kuju exhibition told the story of the Canning Stock Route's impact on Aboriginal people and the importance of Country.
Return to

Top