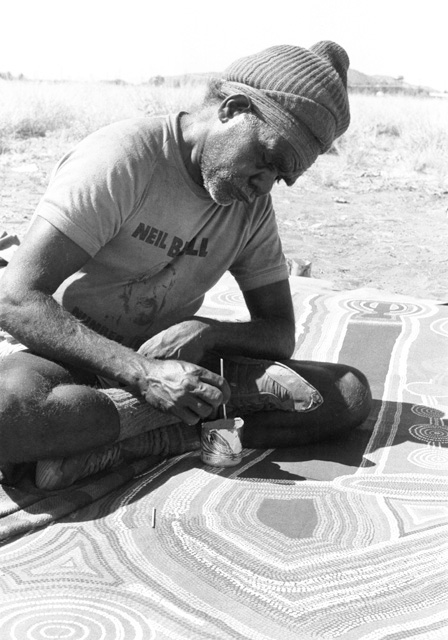 about 1927–99
Anatjari was born in remote desert country in Western Australia, where he lived until he and his three wives and their children came to Papunya in 1964. In the early 1970s he spent time at other government settlements before returning to Papunya in the mid-1970s to paint for Papunya Tula Artists. During the next two decades he moved between settlements. He consistently painted Tingarri themes in the line-and-circle grid style typical of Pintupi men's art.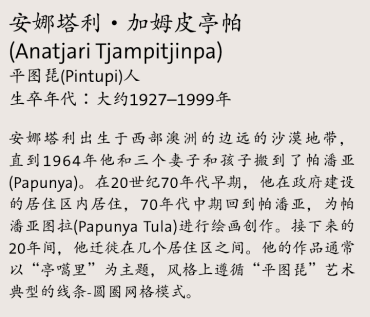 Tingarri Men and Initiates at Marabindinya, 1981

Marabindinya is the name of a place and the name given to an object, sometimes called a nosepeg, worn through the pierced septum, usually as ceremonial attire. In this painting, central sets of concentric circles indicate Tingarri instructors, while their young initiates are shown by the horseshoe shapes adjacent to the outer circles. The peripheral background of the painting represents sandhill country.
Return to

Top