Prime Minister from 18 September 2013 to 14 September 2015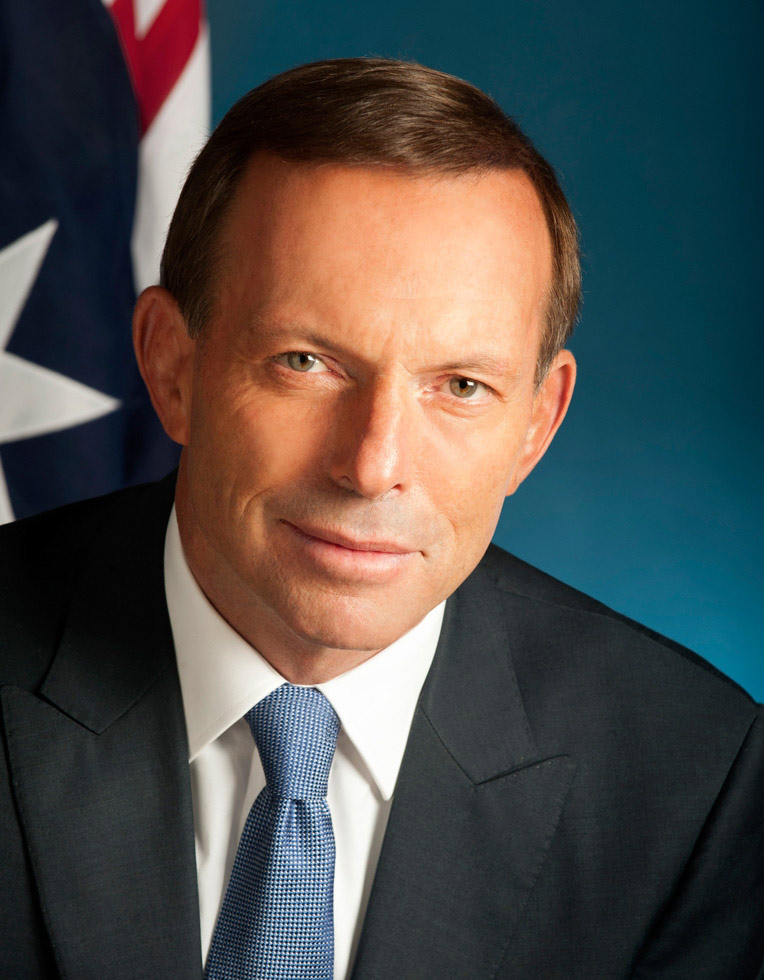 A long-serving and prominent minister in the former Howard Government, Anthony John 'Tony' Abbott became Australia's 28th Prime Minister after the Liberal–National Party coalition won the 2013 general election.
Prime Minister Tony Abbott
The former seminarian and staunch advocate for the monarchy campaigned on conservative values, which guided some of his projects as prime minister: a religious-only school chaplaincy program; the reinstatement of the knights and dames honours system; and the creation of a 'green army', similar in structure to Work for the Dole.
The Abbott government spent early time in office repealing Labor reforms, such as the Clean Energy Act, and heightening a focus on national security and free trade.
Merging the functions of Customs and Immigration, it also created a new agency, Border Force, as part of an attempt to 'stop the boats' of asylum seekers travelling to Australia by sea.
As Prime Minister, Abbott faced criticism for his use of 'captain's calls', unilateral decisions on staffing and policy initiatives, and was successfully challenged in the party room by former leader Malcolm Turnbull in 2015.
Abbott remained in parliament as the Member for Warringah.
Abbott, Health Vote
Political cartoon, which depicts Federal Minister for Health and Ageing, Tony Abbot, handing out cash from a bag labelled "HEALTH". Behind him is a sign "VOTE / 1 / LIB". The following artist's note is written on the back: "Blatant electioneering bribes".
Return to

Top