Australia's 27th Prime Minister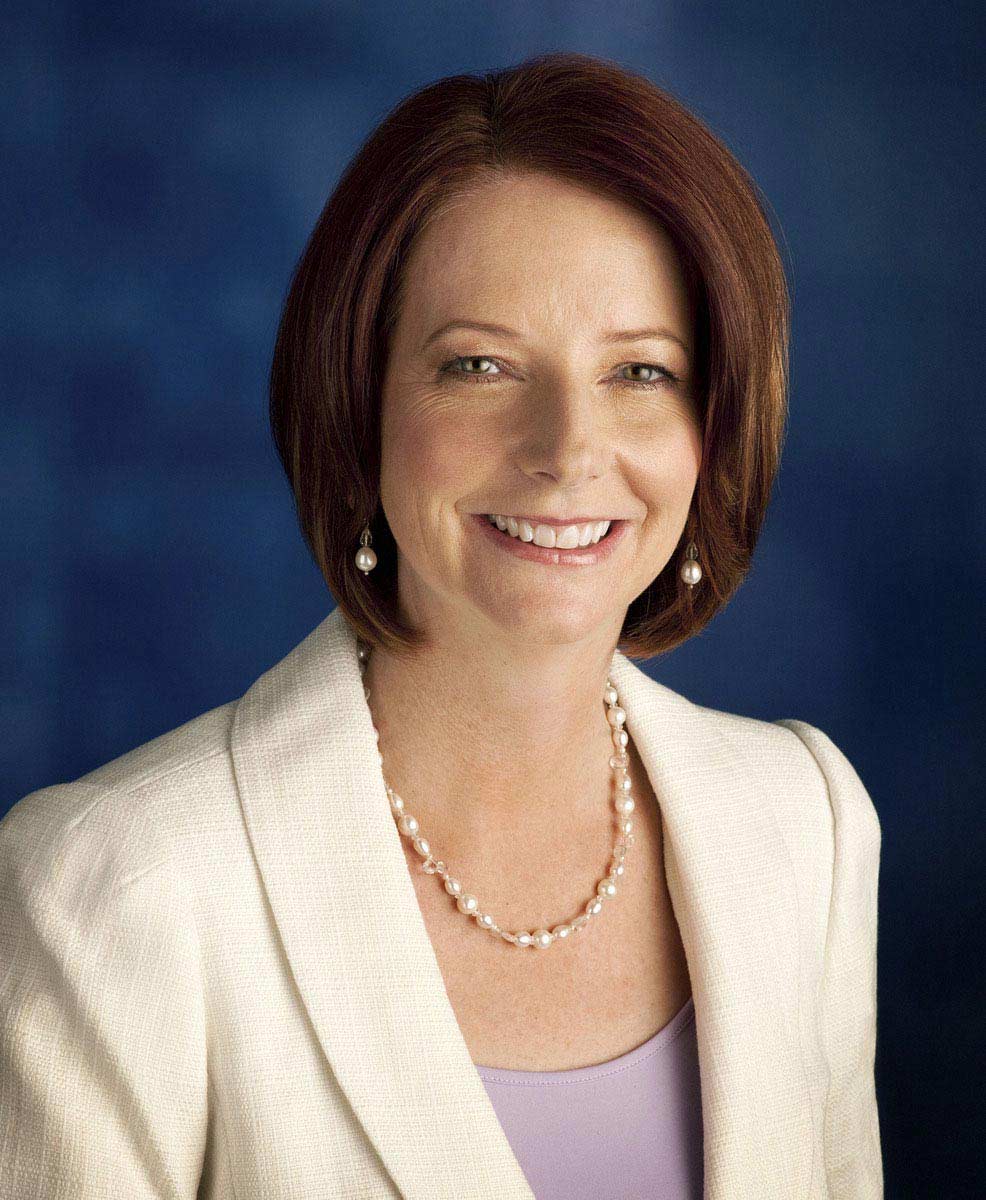 24 June 2010 to 26 June 2013
Julia Eileen Gillard became the first Australian woman to be prime minister when she successfully challenged Kevin Rudd for Labor Party leadership in 2010. She was Australia's 27th prime minister.
Gillard's entry into federal politics
Gillard was interested in politics from a young age and practised law for eight years before she began working for the Victorian Labor Party. She was elected to the House of Representatives in 1998, and by 2006 was deputy leader to Kevin Rudd.
Prime Minister Julia Gillard
As Rudd's former deputy, Gillard faced a divided party room, and a difficult challenge at the polls. However, she steered the Labor Party to a narrow electoral win at the 2010 election, forming minority government with the support of four of parliament's six cross-benchers.
Though the passage of legislation was difficult, Gillard set an agenda for social change that included the Clean Energy Act, better-known as the much-debated 'carbon tax'; the creation of the National Disability Insurance Scheme; an overhaul of schools funding (the Gonski Review); and a Royal Commission into Institutional Responses to Child Sexual Abuse.
During her term, Gillard's gender drew attention from the Opposition and the press, with conservative commentators making much of her choice not to have children. Sexist comments led to her delivery of the 'misogyny speech', an impassioned response to the Leader of the Opposition, Tony Abbott, on the floor of parliament in October 2012.
Julia Baird on Julie Gillard's misogyny speech
1:08
By 2013 the Labor Party was struggling in the polls, and former leader Kevin Rudd ousted Gillard in another leadership spill, after which Gillard retired from politics.
Cartoon titled 'Dues Paid', by Ian R. Sharpe, 2008
This cartoon of Julia Gillard appeared in The Canberra Times on 20 July 2008. She became the first woman to hold the position of Deputy Prime Minister when the Australian Labor Party won the 2007 election. On 24 June 2010 Gillard became the first woman to hold the office of Prime Minister after she was elected in a ballot for t...
Return to

Top