In this scene, from right, students of Chinese heritage from China and South-East Asia can be seen studying and receiving their degrees; migrants are shown arriving and starting new lives in Australia; the group of three figures standing in discussion (Arthur Calwell, William J Liu and Al Grassby) signify the end of the White Australia policy; and the commencement of diplomatic relations between Australia and the People's Republic of China is referenced with a composition showing the first ambassador, Wang Guoquan, greeting members of the Chinese community in Australia in 1973.

Strengthening relationships with Asia
In the decades following the Second World War, the White Australia policy increasingly came under question.
A centrepiece of Australian foreign policy was the introduction of the Colombo Plan in 1951, aimed at strengthening relationships with Asia. This scheme, initiated by Australia and Ceylon (Sri Lanka), provided aid to countries in need of assistance.
The Colombo Plan played a major role in improving stability in the region. Original signatories were Australia, Canada, Ceylon, India, New Zealand, Pakistan, United Kingdom, Malaya and North Borneo, but later the membership expanded to 25 countries. By 1970 Australia had donated $A300 million to the Colombo Plan.
Assistance was given in the form of expertise, food and equipment and the education of Asian students in Australia, many of whom were Chinese. Although these students had to leave Australia on the completion of their studies, many migrated to Australia. By the 1980s over 20,000 students had benefited from the plan.
Reforms and relations
The final end of the White Australia policy occurred when Federal Minister for Immigration, Al Grassby, introduced the policy of multiculturalism to parliament in 1973.
Prime Minister Gough Whitlam's Labor government also abolished university fees, which brought about a significant increase in the number of ethnic Chinese students studying in Australia.
There followed a series of other legislative and institutional reforms which were, in turn, expanded by Malcolm Fraser's Liberal–National Country Party government and Bob Hawke's Labor government. Acts passed included the International Labour Organisation Act 1973, the Australian Citizenship Act 1973 and the Racial Discrimination Act 1975 which enabled Australia to ratify the International Convention on the Elimination of All Forms of Discrimination.
Less than three weeks after his election, Prime Minister Gough Whitlam formally established diplomatic relations with the People's Republic of China. On 21 December 1972, Australia and China signed joint communiqués in Paris to establish relations at ambassadorial level, signifying a new era in Australian and Chinese relations.
When Dr Stephen Fitzgerald left Australia in February 1973 to become the first Australian ambassador to China, he was farewelled by 600 Australian Chinese at a grand banquet in Sydney. Three months later, His Excellency, Wang Guoquan, the first ambassador from the People's Republic of China to Australia, was warmly welcomed.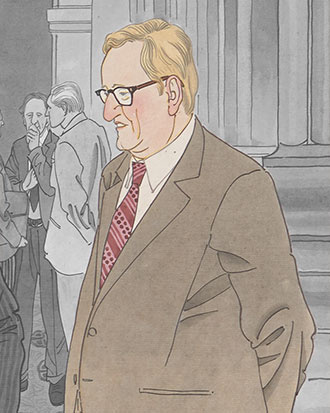 Arthur Calwell KCSG
Federal Labor party politician and prominent supporter of the White Australia policy.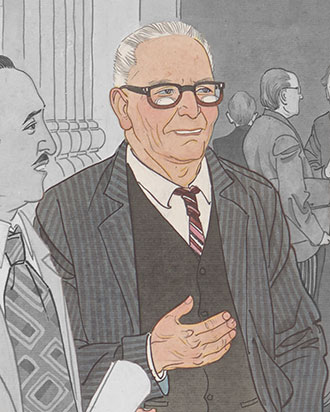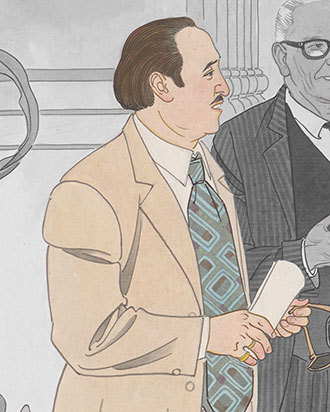 Albert 'Al' Grassby
Appointed Minister for Immigration in 1972, he achieved the formal abolition of the White Australia policy.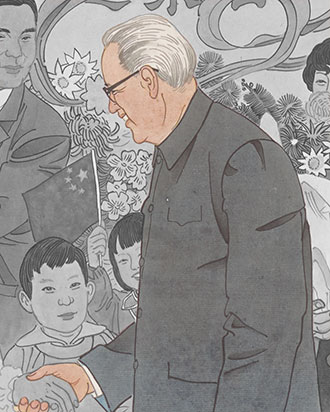 Wang Guoquan
First ambassador to Australia representing the People's Republic of China (1973–75).
Return to

Top