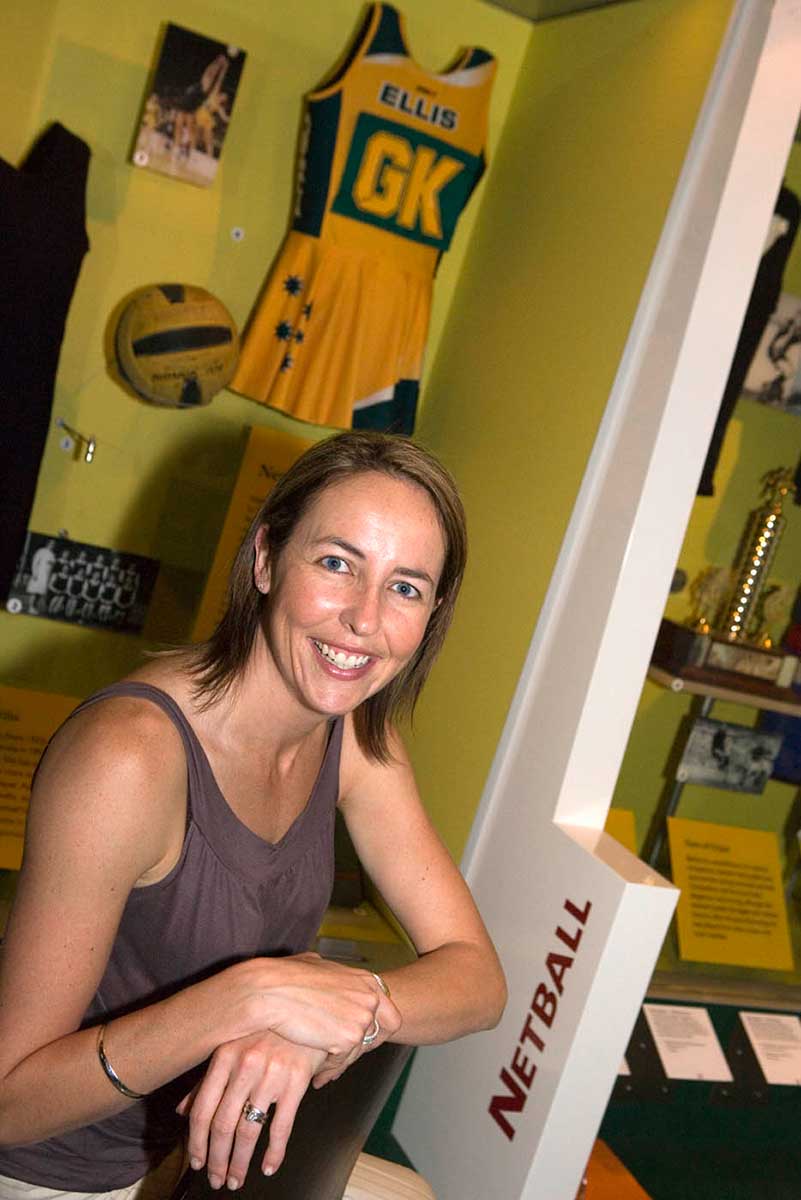 Former Australian netball team captain Liz Ellis AM has represented Australia more times than any other netball player.
Ellis donated netball memorabilia to the National Museum of Australia in 2007. The collection includes representative uniforms and a flag souvenired from the 1998 Kuala Lumpur Commonwealth Games.
The donation to the National Historical Collection helps to document the development of the game. Netball has the highest participation rate of any team sport played by women and girls in Australia.
Ellis is a well-known ambassador for Australian netball and her high profile had contributed to the popularity of the sport. She first played netball for Australia in 1993 and became captain in 2004. The champion goal keeper won several national netball titles as captain of the Sydney Swifts team.
Ellis is passionate about equality in sport and campaigns for sponsorship and a better deal for players.
Netball has provided important and rare opportunities for women to shape sport. Today it is played in about 50 countries, mostly member states of the British Commonwealth.
Key developments in the history of netball include:
A new form of basketball is developed in the United States in 1871
Women's basketball is introduced to England in 1890
Immigrant teachers bring the game to Australia, with the first recorded game recorded in Australia in 1897
The contemporary version of netball is codified in 1970. Bibs with starting positions became part of the game.
Australia wins the gold medal at the 1998 Kuala Lumpur Commonwealth Games, the first games to officially include netball on the program.
Australia and New Zealand form the Trans-Tasman netball league in 2008.
National Super Netball became the premier professional netball league in Australia in 2017, with some teams aligned to AFL and NRL football clubs.
Return to

Top