Evonne Goolagong Cawley is one of Australia's most successful tennis players. She won seven Grand Slam tournaments and was the first Indigenous Australian to achieve success in tennis on the world stage.
The National Museum's collection includes Goolagong Cawley's 1971 and 1980 Wimbledon singles trophies, the trophy from her 1974 doubles win and two tennis dresses and racquets used at the tournament.
Australian success at Wimbledon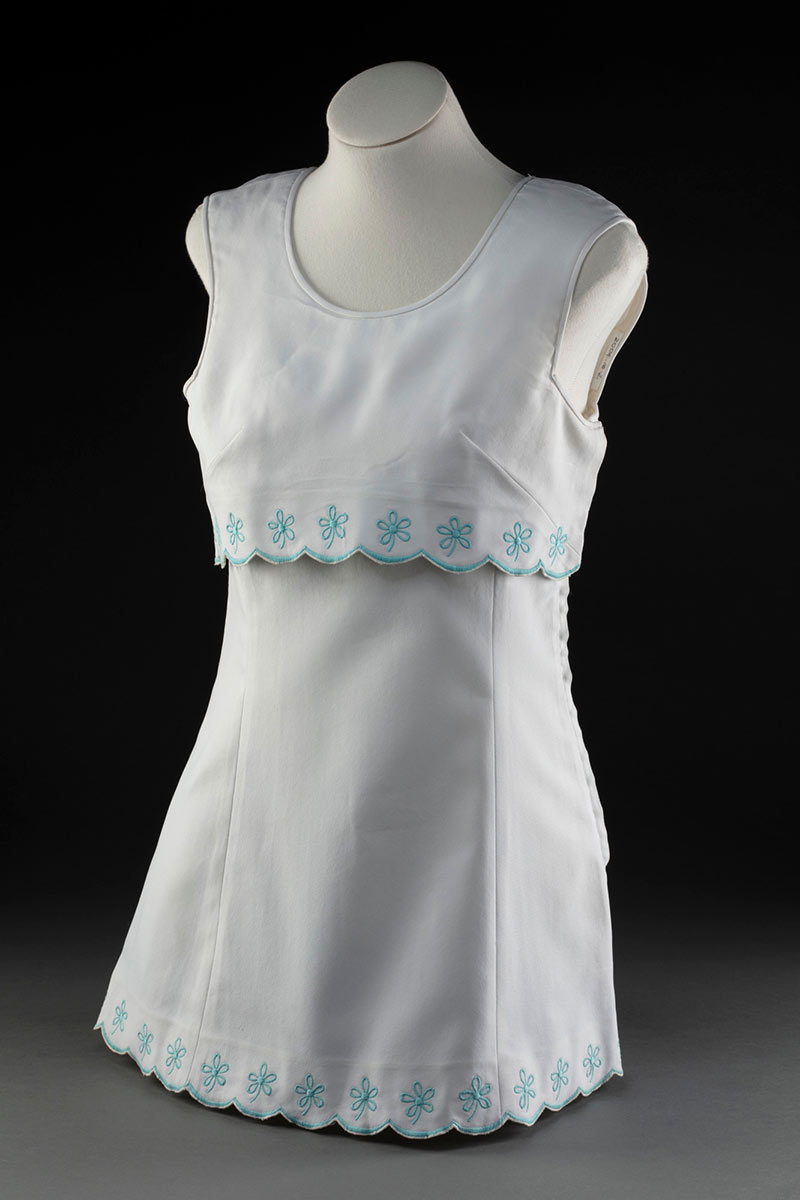 Goolagong Cawley visited the National Museum in Canberra in 2005, when her trophies first went on display.
'I'm delighted that my Wimbledon trophies and associated memorabilia have found a single and permanent home at the National Museum where they can be viewed by all who wish to,' Goolagong Cawley said.
'I have never been one to display trophies at home even though I was fortunate to win a lot of them, but these are special and ever since I first won at Wimbledon in 1971, I have received requests to see or borrow them.
'To that end over the years, they have either been on display at different institutions or functions or locked away between times in secure storage.
'I feel honoured that people want to see them and thanks to my ongoing relationship with the National Museum, they can now be seen long after I am gone.'
Natural tennis talent
Born in 1951, Googalong Cawley grew up in the small New South Wales town of Barellan. She went on to become one of the world's top tennis players.
Goolagong Cawley won the Australian Open four times, the French Open once and Wimbledon twice. She was inducted to the the Australian Tennis Hall of Fame and the International Tennis Hall of Fame.
'Evonne had incredible natural talent and received strong support from the people of Barellan, who helped her train in Sydney,' said National Museum curator Joanne Bach. 'Her story is even more remarkable because she is one of very few women who have won a major tournament as a mother.'
Ash Barty tribute
The Museum's Evonne Goolagong Cawley collection also includes a signed warm-up jacket and a dress with a bolero style top and scalloped hem, designed by Teddy Tinling in the early 1970s.
Wimbledon 2021 champion Ashleigh Barty paid tribute to Goolagong Cawley's 1971 Wimbledon women's singles win by wearing an outfit with a scalloped hem on the skirt.
Return to

Top