Known for her innovative modern dances, European choreographer, teacher and dancer Gertrud Bodenwieser had a profound and lasting impact on expressionist dance in Australia.
European modernism
Born in 1890, Gertrud Bodenwieser was a part of European modernist movements, and belonged to the first generation of expressive dancers in Vienna. Modernist dance was committed to exploring social, emotional and political issues through a focus on the body's movements, rather than reliance on elaborate props or costumes.
Although Bodenwieser was trained in classical ballet, she felt that the dance form was too limited and chose to pursue new styles. She founded her own dance school in 1919, and later taught at the Neues Wiener Konservatoriaum and the Vienna State Academy of Music and Dramatic Art.
Fleeing Europe
While Bodenwieser was touring Europe in 1938, the escalating threat of the Second World War forced her to flee from Austria to France. Both she and her husband, theatre director Freidrich Rosenthal, had Jewish ancestry and feared for their lives.
Rosenthal stayed in France while Bodenwieser travelled to Colombia, where many of her dancers had also fled. The dance group had been invited to tour South America for three months. Sadly, Gertrud would never see her husband again, as he was taken to Auschwitz concentration camp and died in 1942. Members of Gertrud's family who remained in Vienna were killed, and many of her dancers' families were also sent to concentration camps.
After their Colombian tour the likelihood of returning to Europe had diminished greatly. As her dancers dispersed to other countries, Bodenwieser decided to follow one of her dancers to New Zealand.
Arriving in June 1939, she soon heard that seven of her Viennese dancers were touring in Sydney, and changed her plans to travel to Sydney, where they reunited. The Australian press warmly welcomed the group, and Bodenwieser declared her intentions to form a dance group similar to her Viennese groups.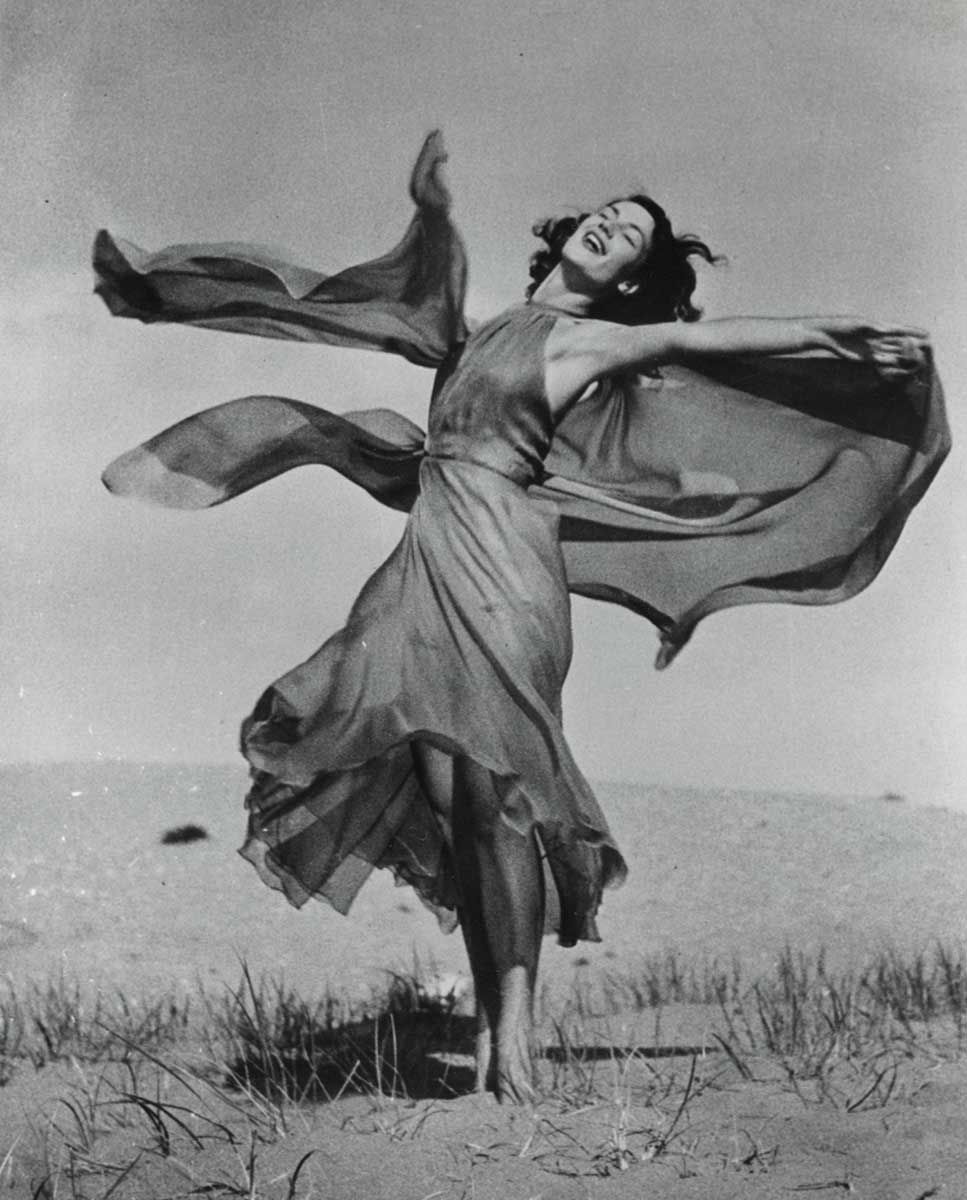 Bodenwieser Ballet Group
The response to the Bodenwieser Viennese Ballet group was very positive, and they soon began touring extensively around Australia with the support of various government bodies and grants. The group even travelled as far as New Zealand, India and South Africa.
The performers toured a wide variety of locations across Australia, including Albury, Cessnock, Dubbo, Kalgoorlie, Lithgow and Temora. Bodenwieser sought to move beyond the rigid class boundaries and elitism of the classical arts, and shared her dances with socially diverse audiences, no matter age, background or socio-economic status.
Although her background was focused on European modernism, she was influenced considerably by the Australian landscape. The Bodenwieser Ballet often performed outdoors, engaging with vast open spaces. Bodenwieser was captivated by the athleticism of Australian dancers, and many dancers from Australia and New Zealand joined the dance company.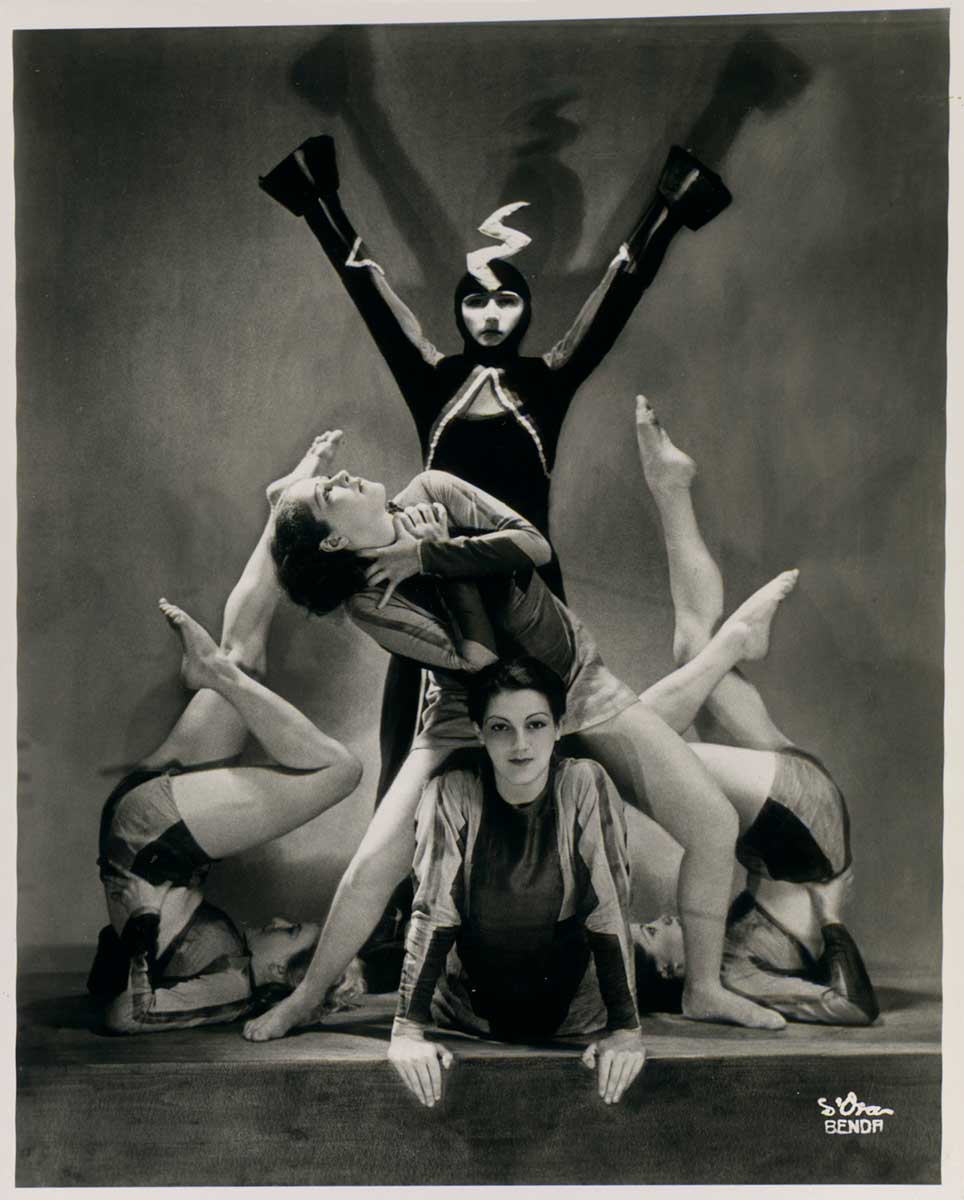 Demon Machine
One of Gertrud Bodenwieser's most popular and acclaimed routines was Demon Machine, which won several awards in international dance competitions.
The performance explored the sinister impact of industrialisation as 'the machine' threatens to take over people's lives and freedom. The dancers would begin by moving freely and individually before gradually becoming parts of a larger machine, moving mindlessly together.
The dramatic performance was enhanced by the sharp, modernist lines and striking colours of the costumes, echoing the ominous power of the 'demon machine'. Bodenwieser herself danced the part of the machine until 1934.
Shona Dunlop MacTavish in An Ecstasy of Purpose: The Life and Art of Gertrud Bodenwieser:
It seemed that no matter where it was played, whether on the edge of a great desert, the top of an Andean peak, or in the heart of a great metropolis, 'The Machine' was adored. It was performed throughout the world for more than thirty years.
Many of Bodenwieser's dances had political undertones, and encouraged audiences to examine themselves and their circumstances. Her dramatic performances were inspired by the full depths of the human experience, rejecting the fantasy and façade of classical ballet.
Gertrud Bodenwieser:
The new dance has a new approach to human emotions ... it wishes to embrace all the human feelings, not only harmony, lightness and charm, but also passionate desire, immense fervour, lust, domination, fear and frustration, dissonance and uproar ... it wishes to be stirring, exciting and thought provoking.
Legacy and influence
Gertrud Bodenwieser had an enormous impact on the Australian arts and cultural scene. Her striking routines and modernist ideals transformed Australian dance circles and introduced a huge variety of audiences to expressive dance, bringing it out of the grasps of the elite.
Bodenwieser employed many women within the Bodenwieser Ballet company, many of whom were inspired to cultivate their own dance styles and progress their careers in the arts and education. Gertrud's students held a great admiration for the choreographer and paid many tributes to her after her death in 1959, carrying on her legacy for future generations of dancers.
Bodenwieser collection
The Museum holds a large collection of dance costumes from several of Gertrud Bodenwieser's performances, including Demon Machine. The Museum also holds numerous dance programs and advertising leaflets for the Bodenwieser Ballet group, and programs for tribute performances after Bodenwieser's death. The collection includes several pieces of sheet music for various dance performances.
The Museum has a number of personal items belonging to Bodenwieser, brought with her while fleeing from Europe. These include a necklace, dress ring, jewellery box, silver basket, and Bodenwieser's wedding ring.
Advertising leaflet for Bodenwieser Modern Expressive Ballet
A single sheet advertising leaflet printed in brown and green ink on cream paper, featuring a photograph on the front of a woman dancing and playing a tambourine. Brown printed text on the front reads in part 'Victoria's Travelling Theatre proudly presents ...BODENWIESER / MODERN EXPRESSIVE / BALLET ...'. The reverse also featur...
Return to

Top