In 1932 champion race car driver Joan Richmond made history as the first Australian woman to win a major motor-racing title. She also achieved the first overland car journey from Australia to England and competed in the Monte Carlo Rally.
Joan Richmond and the Monte Carlo Rally
1:37
The historical records of Australian motor-racing are dominated by men such as Dick Johnson, Jack Brabham and Peter Brock. Despite her outstanding career and remarkable ambition, Joan Richmond remains an unfamiliar name to many people.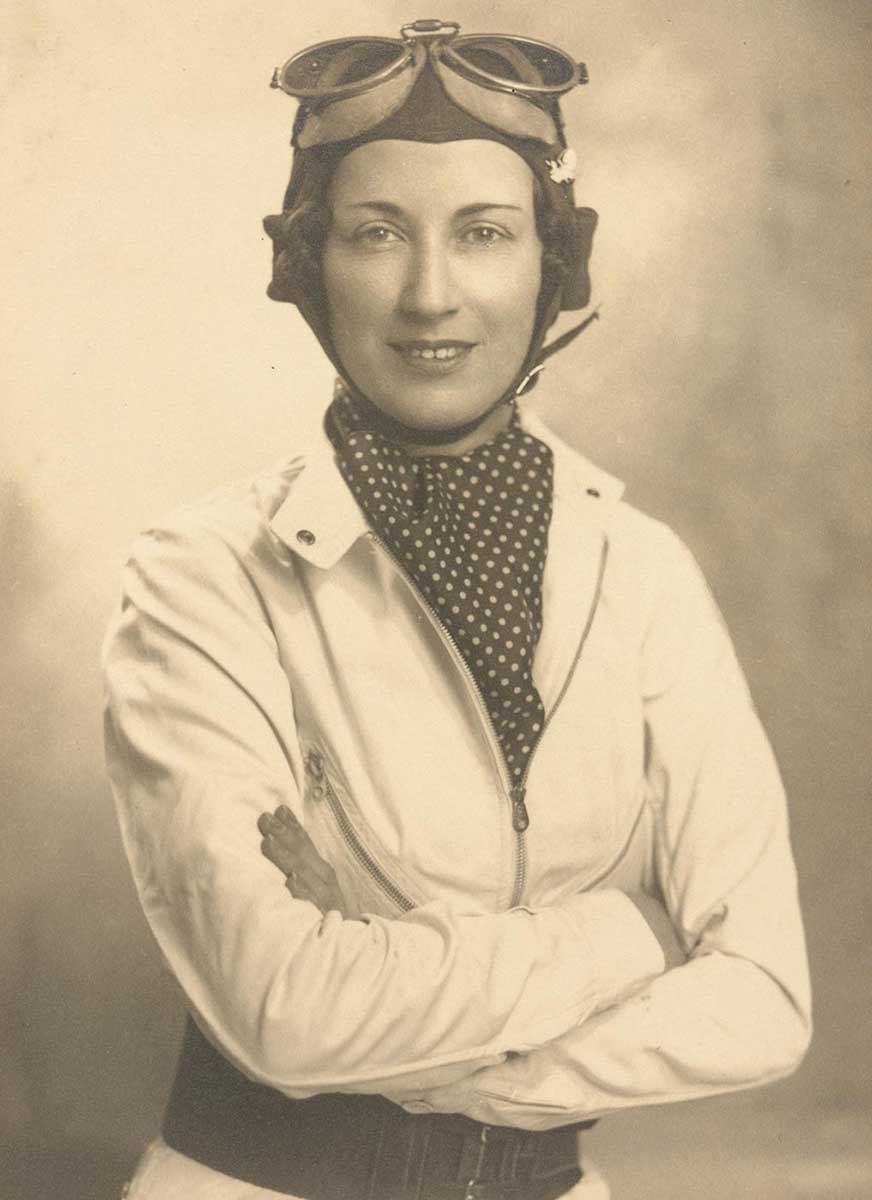 Starting point
Born in 1905 in Cooma, New South Wales, Joan Richmond grew up on a farm in rural Victoria. She showed a keen interest in horses, but her ambition to become a jockey was halted when women were banned from competing in horseracing.
Richmond's love for motorsports was sparked in 1926, when she bought a Citroën and drove with her mother from Victoria to her brother's property on the Queensland and Northern Territory border.
Richmond began to compete in local club-level motoring events such as hill-climbs and sprints, pursuing the thrill of racing and competition wherever she could. There were few sports which allowed women to compete alongside men, but local car clubs wanted to encourage membership as few people owned cars.
In 1931, Richmond competed in her first major event at the Australian Grand Prix at Phillip Island. She placed fifth and began to garner a name for herself.
Monte Carlo Rally
Later in 1931, Richmond and four friends penned a letter to Victor Riley of Riley Motor Cars, seeking sponsorship for an overland journey from Australia to Europe, to compete in the prestigious Monte Carlo Rally. They were somewhat surprised when Riley agreed. He provided three cars for their expedition; The Bellbird, The Wattle Bird and The Kookaburra (or Jacko).
Setting out on 15 August 1931 from Melbourne, they drove via Sydney and Brisbane to the Northern Territory. From Darwin the cars were shipped to Singapore, driven through the Malay Peninsula, shipped to Calcutta, driven across India, shipped to Iraq, driven across the Middle East through Jerusalem to Cairo, before finally being shipped to Italy.
This journey is credited as the very first international overland tour to have begun in Australia. After this feat, Richmond successfully completed the Monte Carlo Rally, covering 1,100 miles (or 1,770km) in 52 hours.
Joan Richmond, 1931:
Our cars have been officially Christened, poor little things, a beautiful bottle of champagne was smashed in front of their thirsty radiators.
The group mostly paid their own way, though Shell and Dunlop supplied fuel, oil and tyres. Riley was impressed with the publicity drummed up by the tour and Richmond's growing reputation on the racing scene. He offered to sponsor her, enabling her to stay and compete in Europe.
Brooklands 1,000 Miles Race victory
In 1932, Richmond achieved her most extraordinary success, when she and her racing partner Elsie Wisdom took first place in the 1,000 Miles Race at Brooklands racing circuit in the United Kingdom – the only all-female racing team to compete in the event.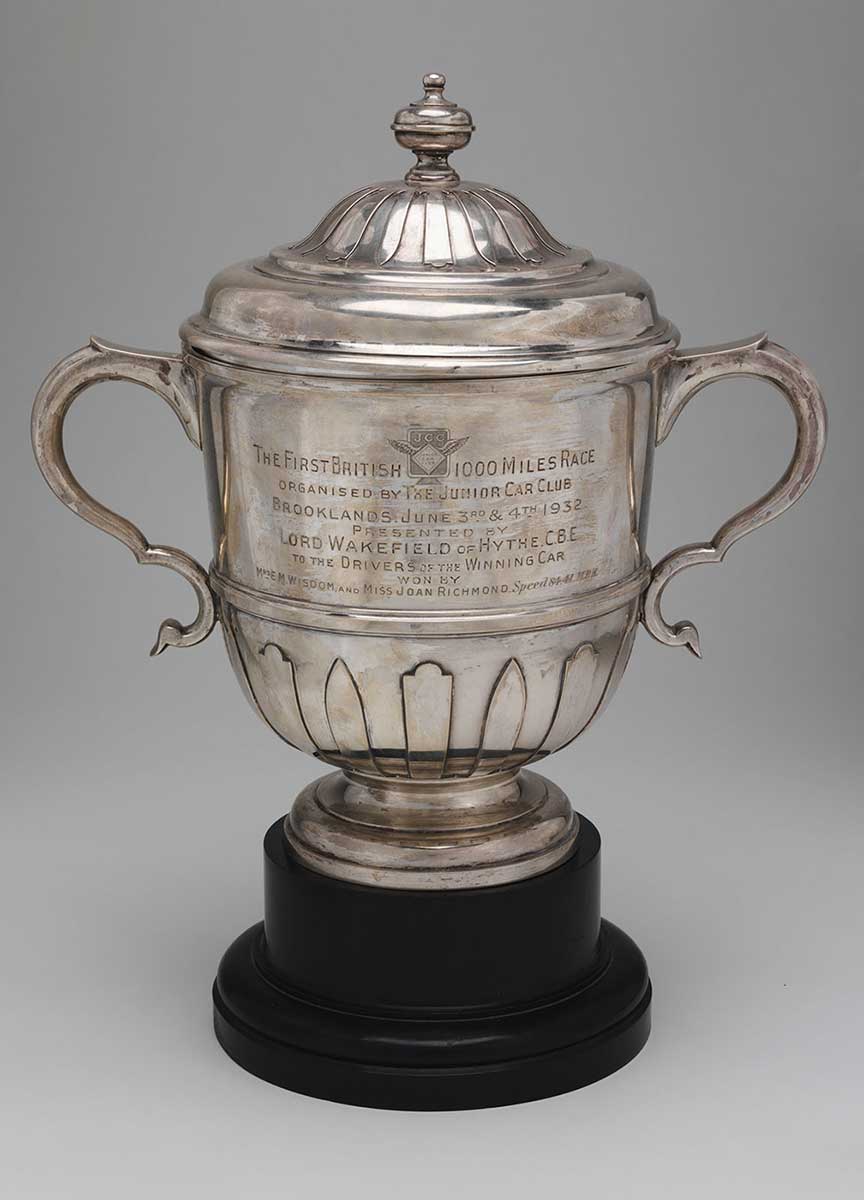 The first women to win a major motor-racing title, their success led to considerable media attention and enormous public acclaim. Richmond even received a telegram from American aviator Amelia Earheart, congratulating her on her Brooklands win. Richmond wrote in a letter to her mother:
Isn't it all just too wonderful, even now I can hardly believe it. Do you realise we are the first women to win a long distance International race?
Time in England
Richmond spent the following years in England and continued to participate in motor-racing events, including the Le Mans 24-Hour race and several more Monte Carlo rallies.
In England, Richmond met and fell in love with fellow motor-racer Maurice 'Bill' Bilney, and they were engaged to be married. In 1937 Bill was tragically killed when his car rolled during a 12-hour endurance race in which Richmond was his driving partner.
Despite this loss Richmond continued to compete until the outbreak of World War Two in 1939.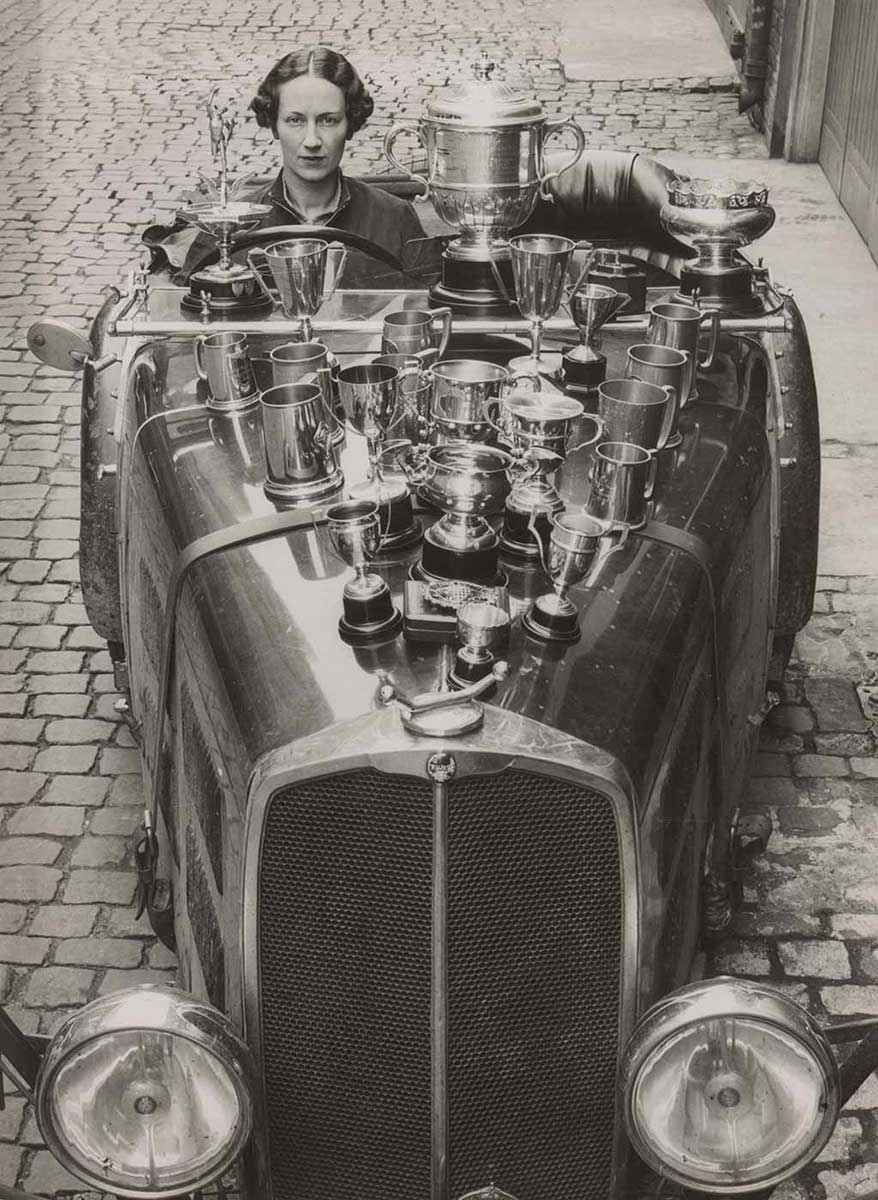 Return to Australia
Richmond returned to Australia in 1946. Although she competed in a few racing events, her profile wasn't as renowned in Australian motor-racing circles as it had been in Europe and England.
In Australia, funding was limited and sponsorship was lacking and Richmond was forced to abandon her motor-racing career. She turned her focus towards animal welfare issues and worked in this field for the rest of her life. Joan Richmond died in 1999 in Melbourne.
Richmond made history in the sport of motor-racing, setting new records and breaking down barriers for women wanting to take part in competitive sports.
The Museum's Joan Richmond collection consists of a one-piece racing suit, a pair of driving goggles, her 1932 Brooklands trophy, Monte Carlo Rally car number plates, personal journal, letters, photographs and newspaper clippings.
Return to

Top