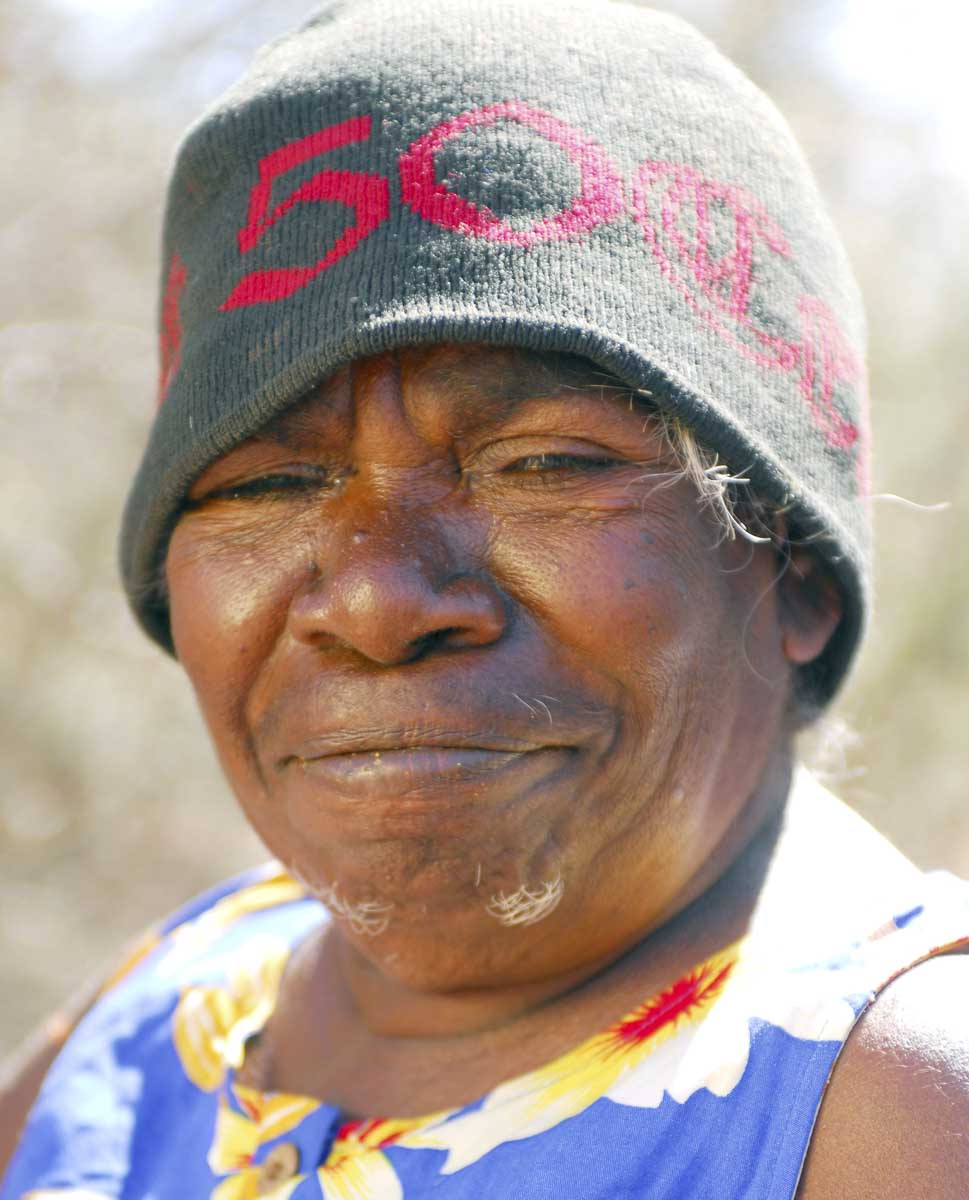 born about 1947, Manyjilyjarra, Mangala language groups, Purungu skin group, Parnngurr community, Martumili Artists
Yuwali was born at Yulpu soak in the Percival Lakes. In 1964 her family group, which consisted only of women and children, tried to evade a native welfare patrol officer who was attempting to bring them in to Jigalong mission.
This story is depicted in the book Cleared Out and the film Contact. Yuwali later worked on a number of stations, but finally moved closer to her Country in 1982 when she moved to Punmu.
Explore more on Yiwarra Kuju
Return to

Top