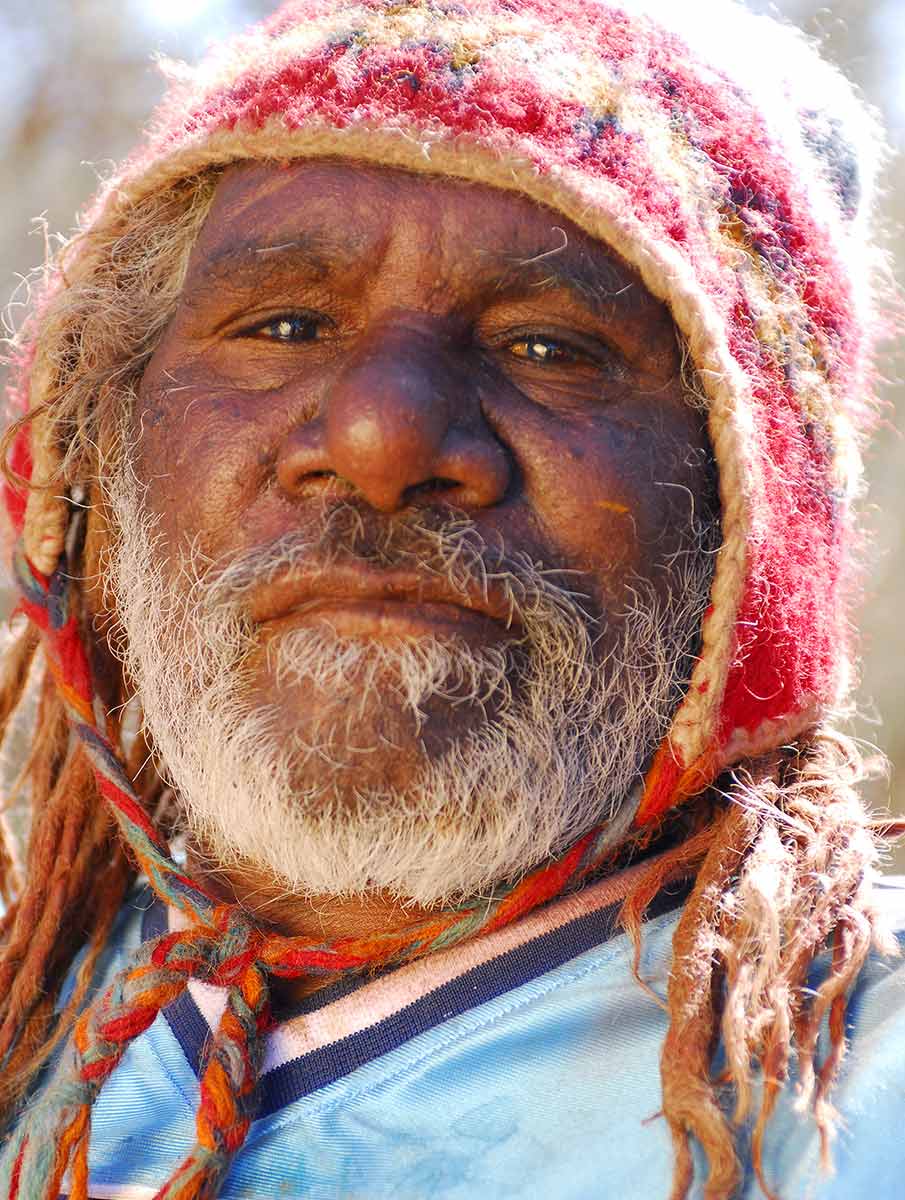 born about 1935, Manyjilyjarra, Kukatja language groups, Tjungurrayi skin group, Kiwirrkurra community, Papunya Tula Artists
Patrick was born at Mayilili, between Kunawarritji (Well 33) and Kiwirrkurra.
With his older brother, Brandy, he walked the desert east of the Canning Stock Route. They regularly crossed the stock route and in 1958 Patrick followed the wells north out of the desert.
After many years in Balgo, he returned to live near his Country at Kiwirrkurra. Patrick continues to move between Balgo and Kiwirrkurra, painting for both Papunya Tula and Warlayirti artists.
Explore more on Yiwarra Kuju
Return to

Top