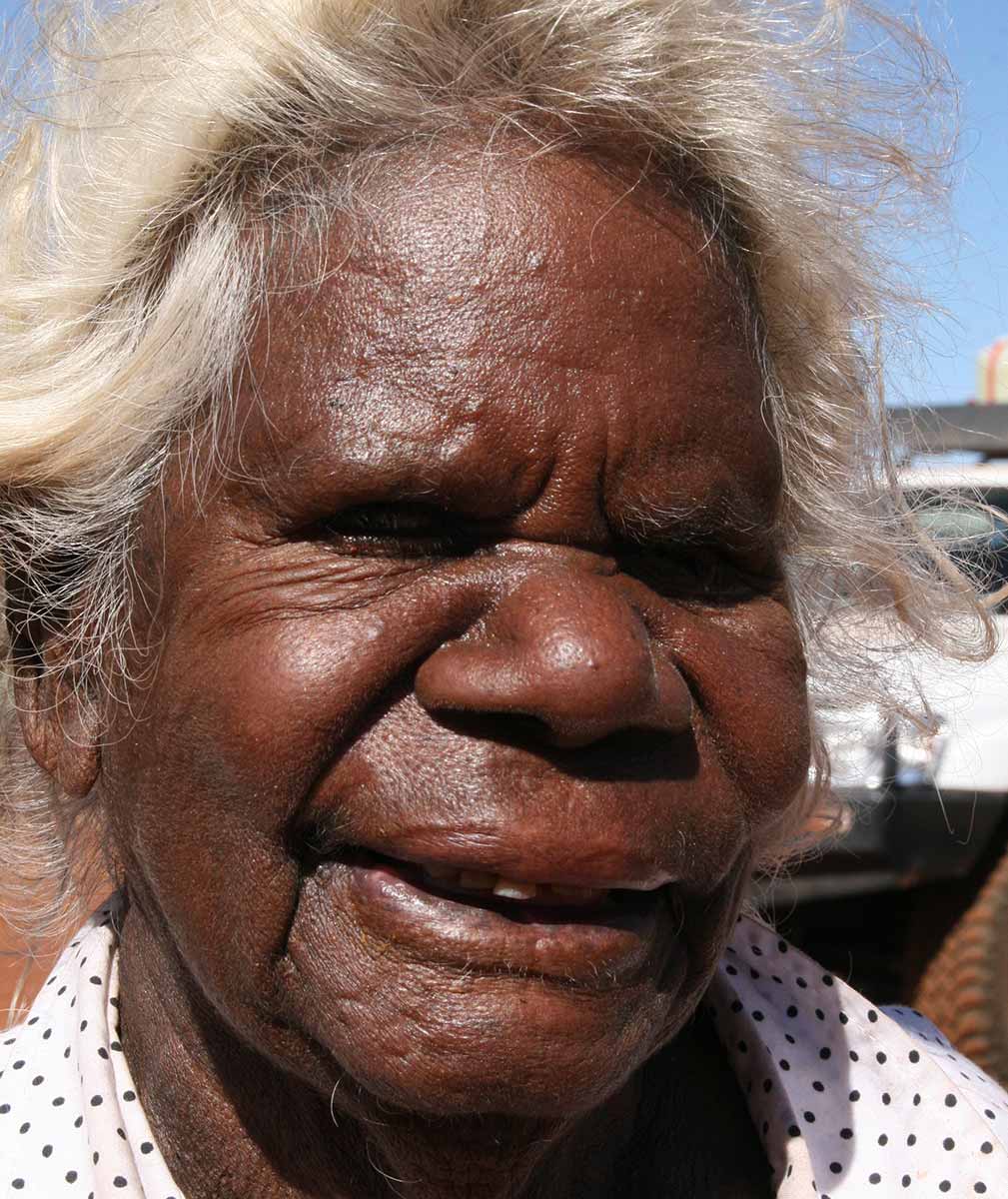 born about 1920, Warnman language group, Milangka skin group, Parnngurr community, Martumili Artists
After Mabel's mother and father died, she was 'grown up' by one of her aunts.
She walked around Karlamilyi and Warnman Country, and when she was older she travelled with her promised husband.
After walking into Jigalong, she worked on various cattle stations. Mabel married twice more after the death of her first husband.
Explore more on Yiwarra Kuju
Return to

Top