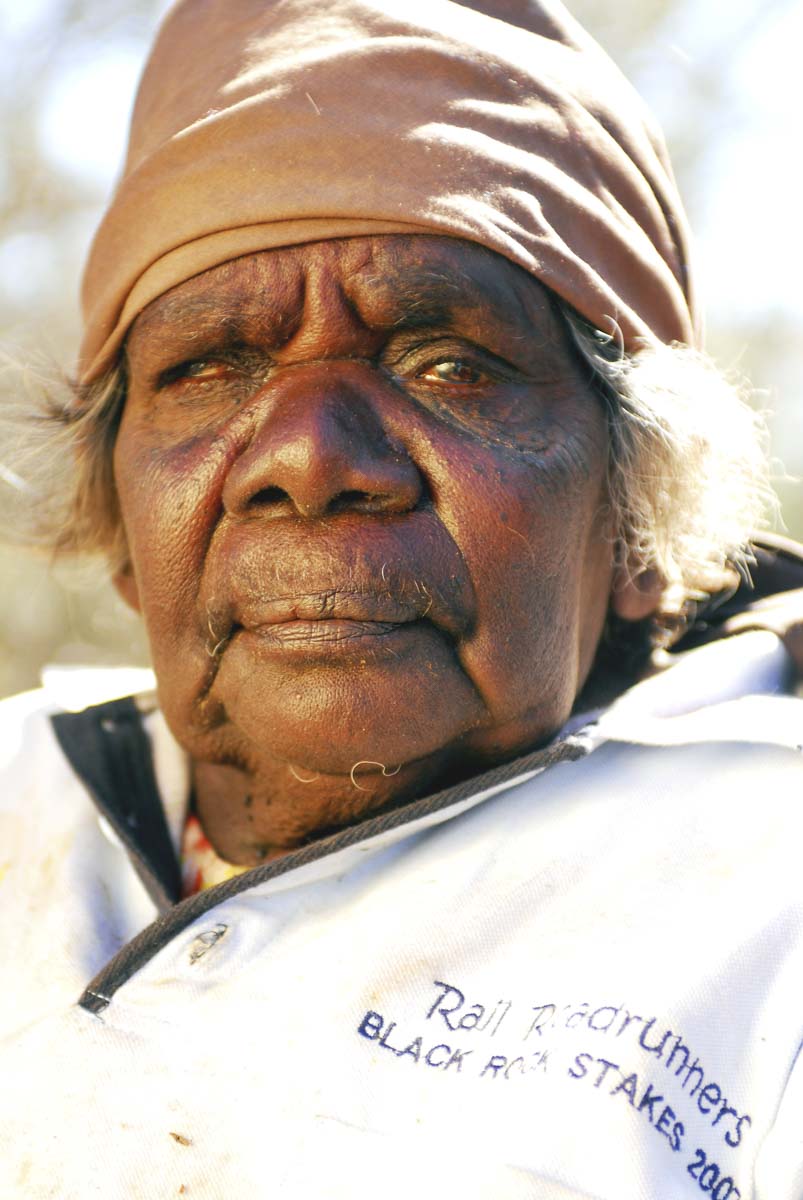 about 1941 to 2008, Manyjilyjarra language group, Milangka skin group, Punmu community, Martumili Artists
Muni was born at Junpunkinja, close to Kurtararra in the Percival Lakes. She grew up with her sisters, Jugarda Dulcie Gibbs and Mantararr Rosie Williams and moved to Jigalong after the death of their father in 1957.
Muni and Rosie married two brothers who worked as stockmen on various stations in the Pilbara. They also mined for tin in Marble Bar before moving to Punmu community in the 1980s.
Muni was among the first Martu women to begin painting on canvas.
Explore more on Yiwarra Kuju
Return to

Top