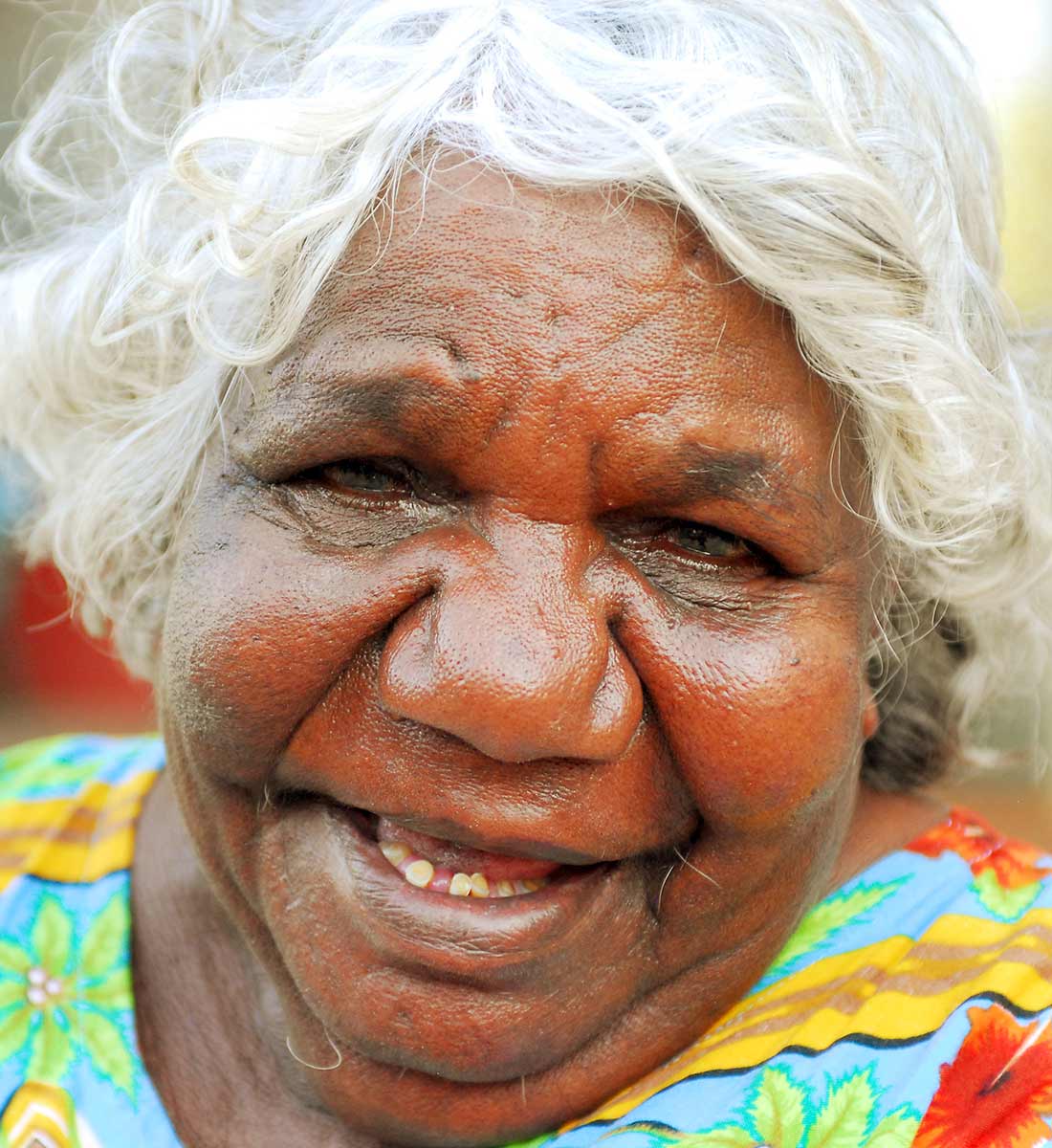 born about 1935, Juwaliny language group, Nangkarti skin group, Wangkatjungka community and Fitzroy Crossing, Mangkaja Arts
I was only a kid, what you call a little manga [girl]. I went travelling and left my Country. We walked a long, long way. I had to leave my mother behind.
Taku was born at Japingka. During a period of intense drought in the Great Sandy Desert that lasted from 1956 to 1964, she travelled north along the stock route with Nada Rawlins's family.
Explore more on Yiwarra Kuju
Return to

Top