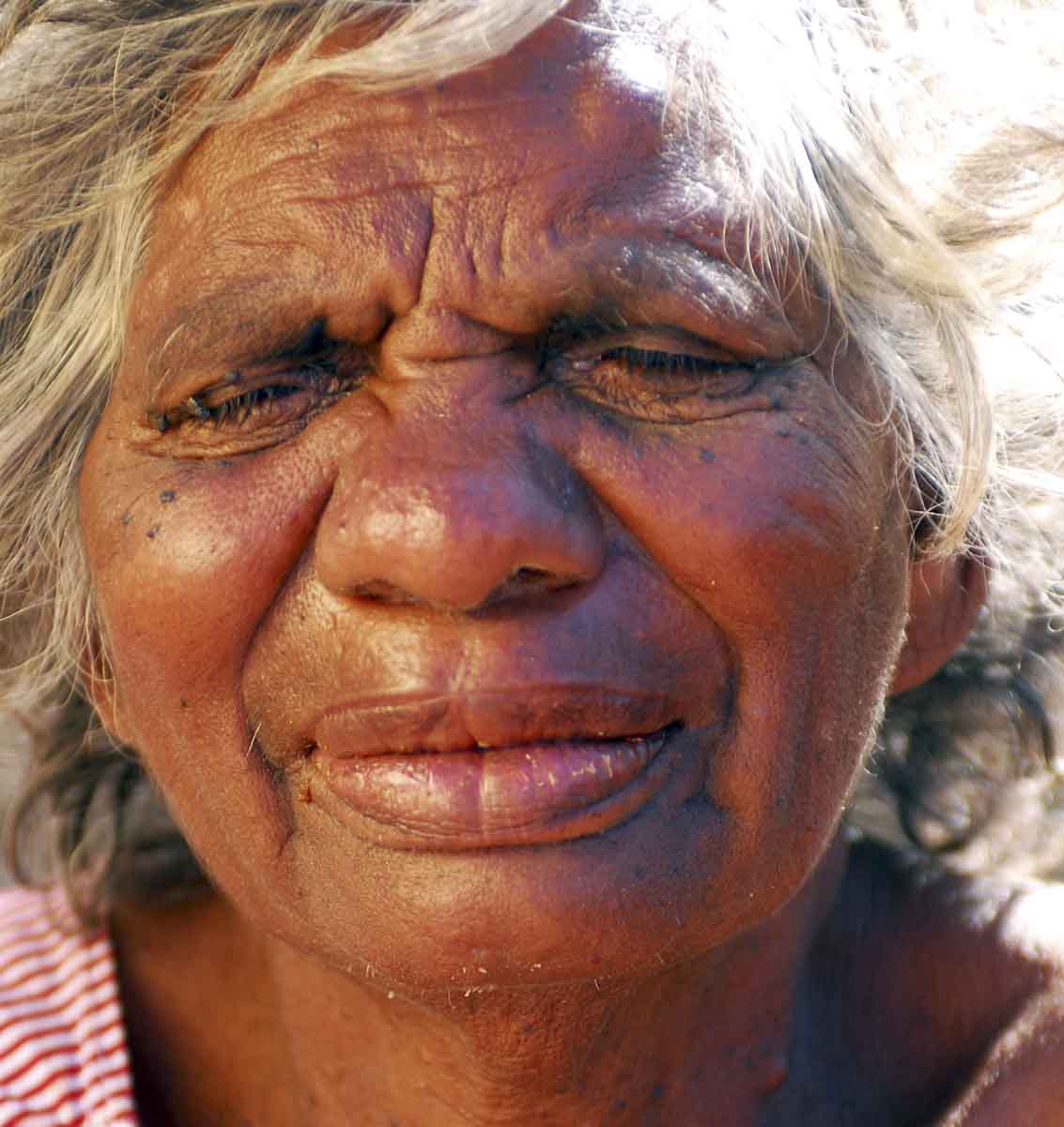 born about 1934, Wangkajunga language group, Nampijin skin group, Wangkatjungka community, Ngurra Artists
Mayapu was born at Pinga and grew up in the Country around Kukapanyu (Well 39).
She married Karntakarnta Billy Thomas's brother, Sheepman, and raised a family at Christmas Creek station. Today she is married to George Tuckerbox.
We used to walk until we came to the Canning Stock Road ...That was where [the bullocks] travelled ... along the wells ... That's where they used to spear bullocks, my father and Kuji's [Rosie Goodjie's] father.
Explore more on Yiwarra Kuju
Return to

Top