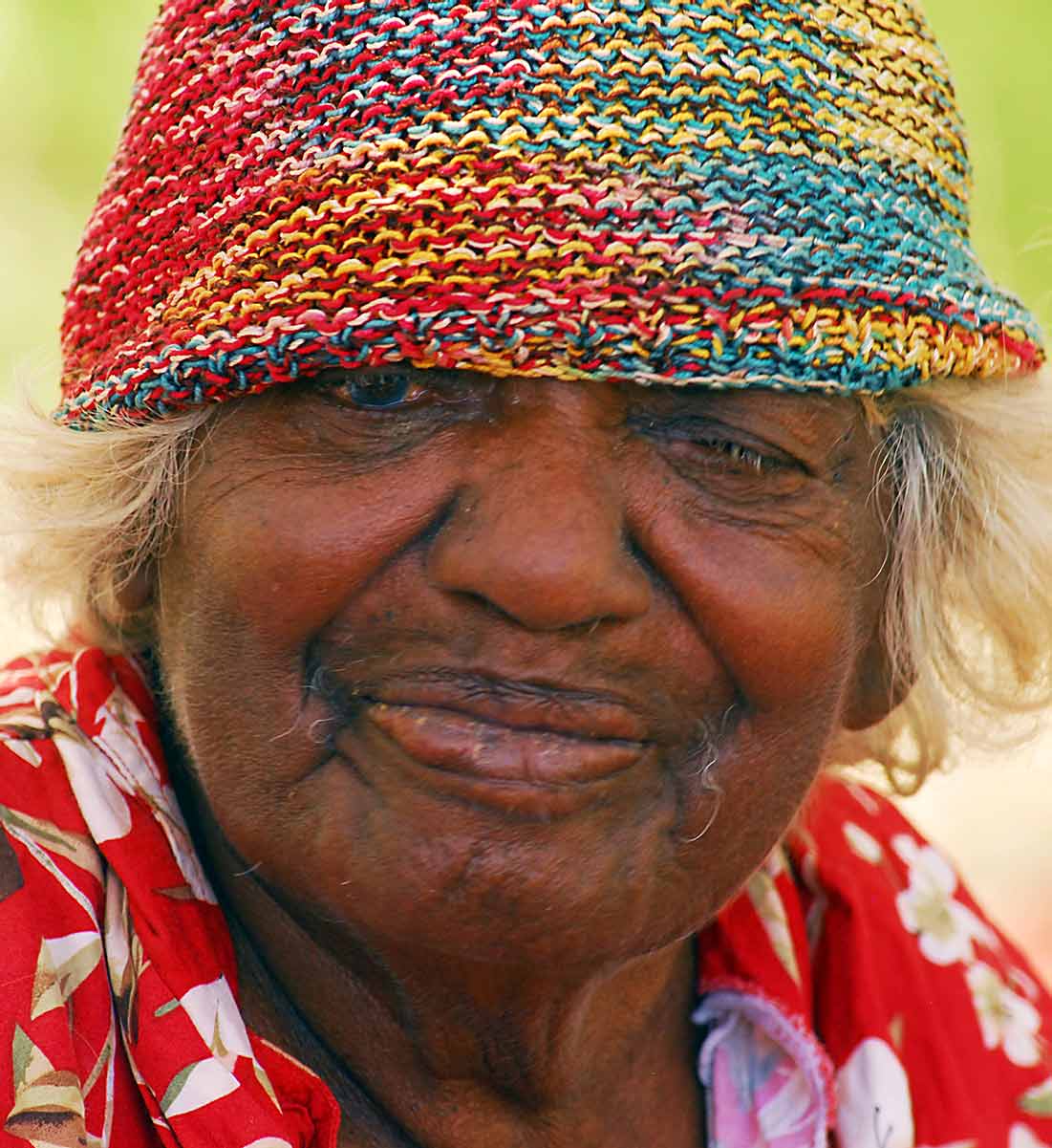 born about 1940, Wangkajunga language group, Nyapajay skin group, Wangkatjungka community, Ngurra Artists
Jukuja was born at Piparr. Her mother worked as a cook with drovers on the stock route.
Her father took her to Billiluna, where she was promised to her husband, Donkeyman Benny, from whom she learned the songs and stories for Kaningarra (Well 48), the site for which he was the last senior custodian.
Today, Jukuja is one of the senior singers for this Country.
Explore more on Yiwarra Kuju
Return to

Top