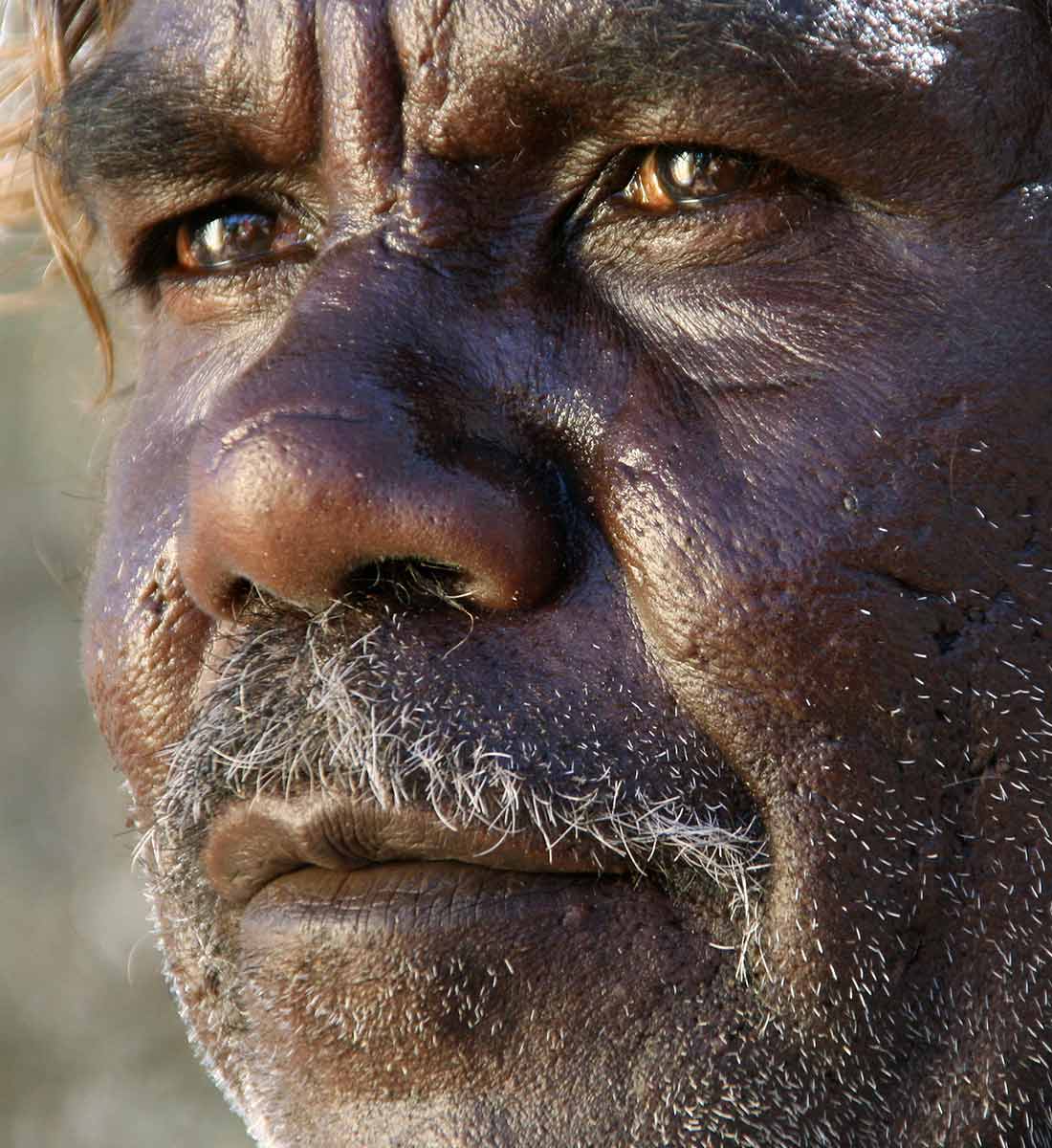 born 1958, Kukatja language group, Tjakamarra skin group, Kiwirrkurra community, Papunya Tula Artists
Richard is the son of Balgo artist Lucy Yukenbarri, and the stepson of Helicopter Tjungurrayi. Lucy was pregnant with Richard as she walked north along the Canning Stock Route after Helicopter was taken away.
He was born at the end of this journey, at Parnkupiti Creek, which runs into Lake Gregory.
Richard grew up on old Balgo mission and now lives in Kiwirrkurra with his wife, Takariya, who, in 1984, was one of the last people to leave traditional desert life.
Explore more on Yiwarra Kuju
Return to

Top