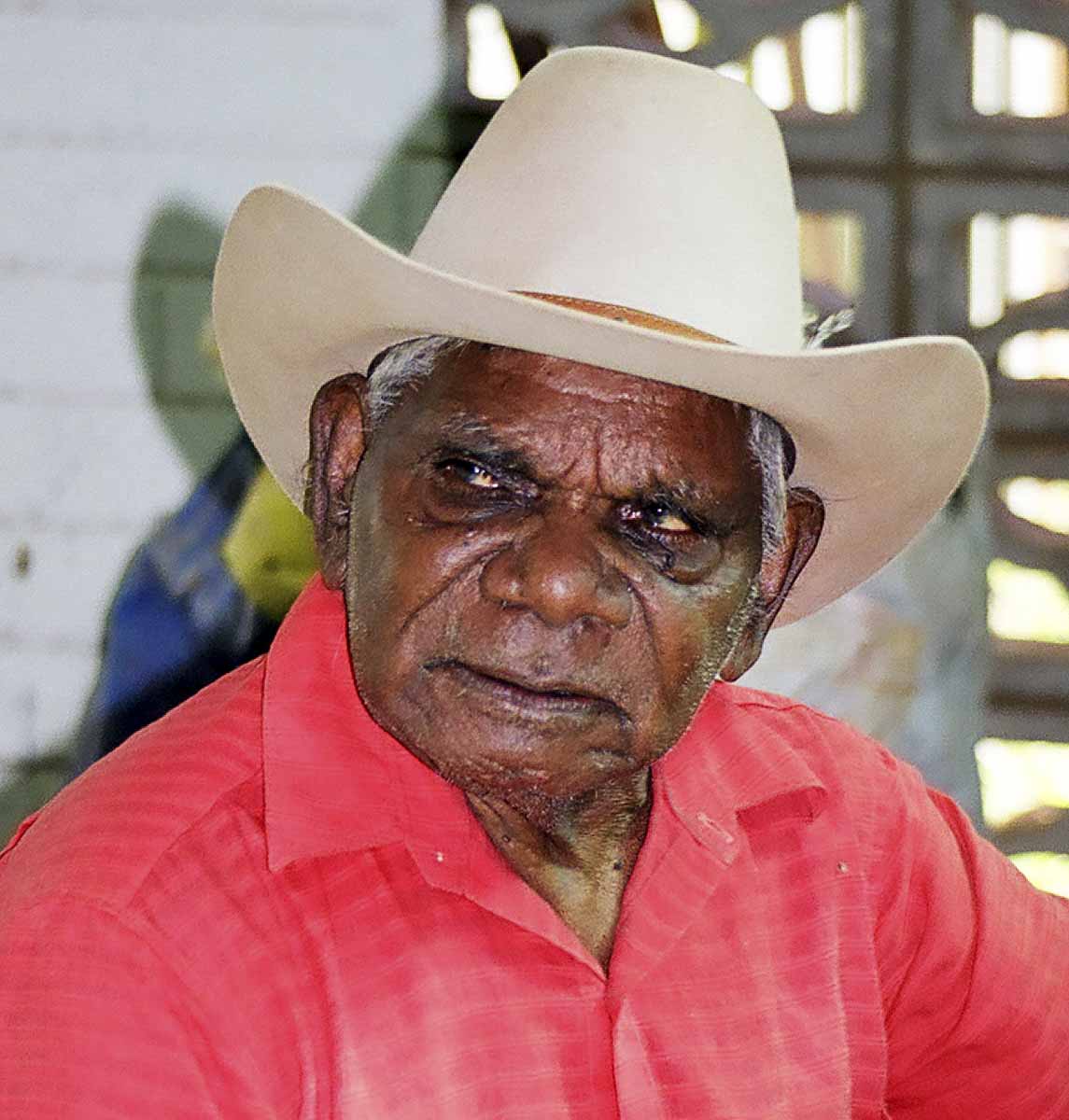 born about 1920, Wangkajunga language group, Jungurrayi skin group, Fitzroy Crossing, Red Rock Gallery
Karntakarnta Billy Thomas was born near Kulyayi (Well 42). It was while he was droving cattle on the Canning Stock Route that he first met Rover Thomas.
They went on to work together and settle in the Kimberley, both of them finding fame late in life as Kimberley artists. Earlier Billy had worked as a police tracker, a traditional healer and a stockman — and had 12 children.
Explore more on Yiwarra Kuju
Return to

Top