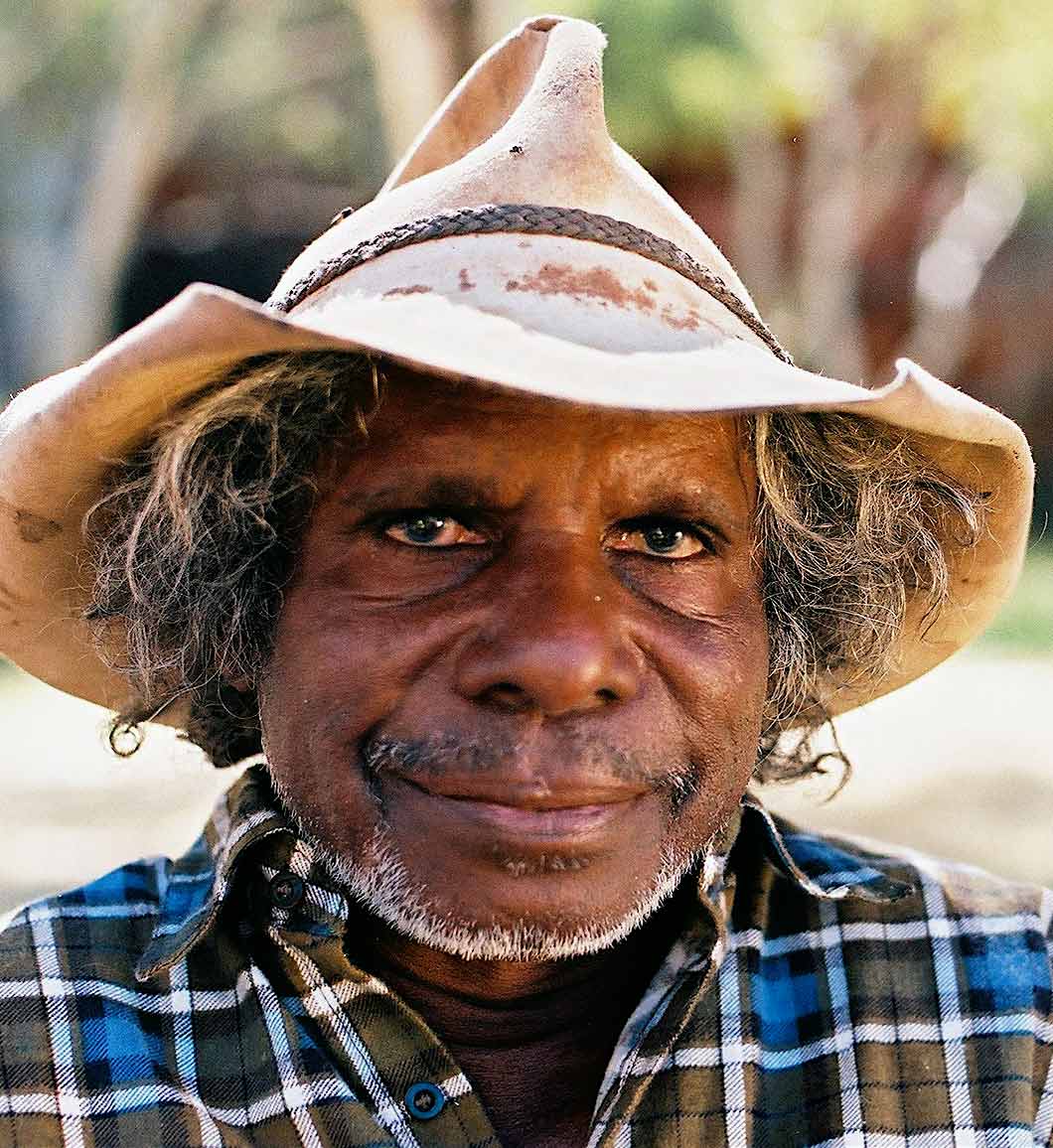 born 1950, Gooniyandi, Walmajarri, Jaru language groups, Jupurra skin group, Yiyili community, Mangkaja Arts
I been hearing lotta stories 'bout this droving, Wiluna to Billiluna, and I don't even believe myself I'm here, halfway in this road.
As a young man Mervyn worked as a stockman on Carnegie station, where he met Martu people who had worked with his family on the stock route. In 2007 Mervyn travelled the 'old bullocky road' for the first time.
Explore more on Yiwarra Kuju
Return to

Top