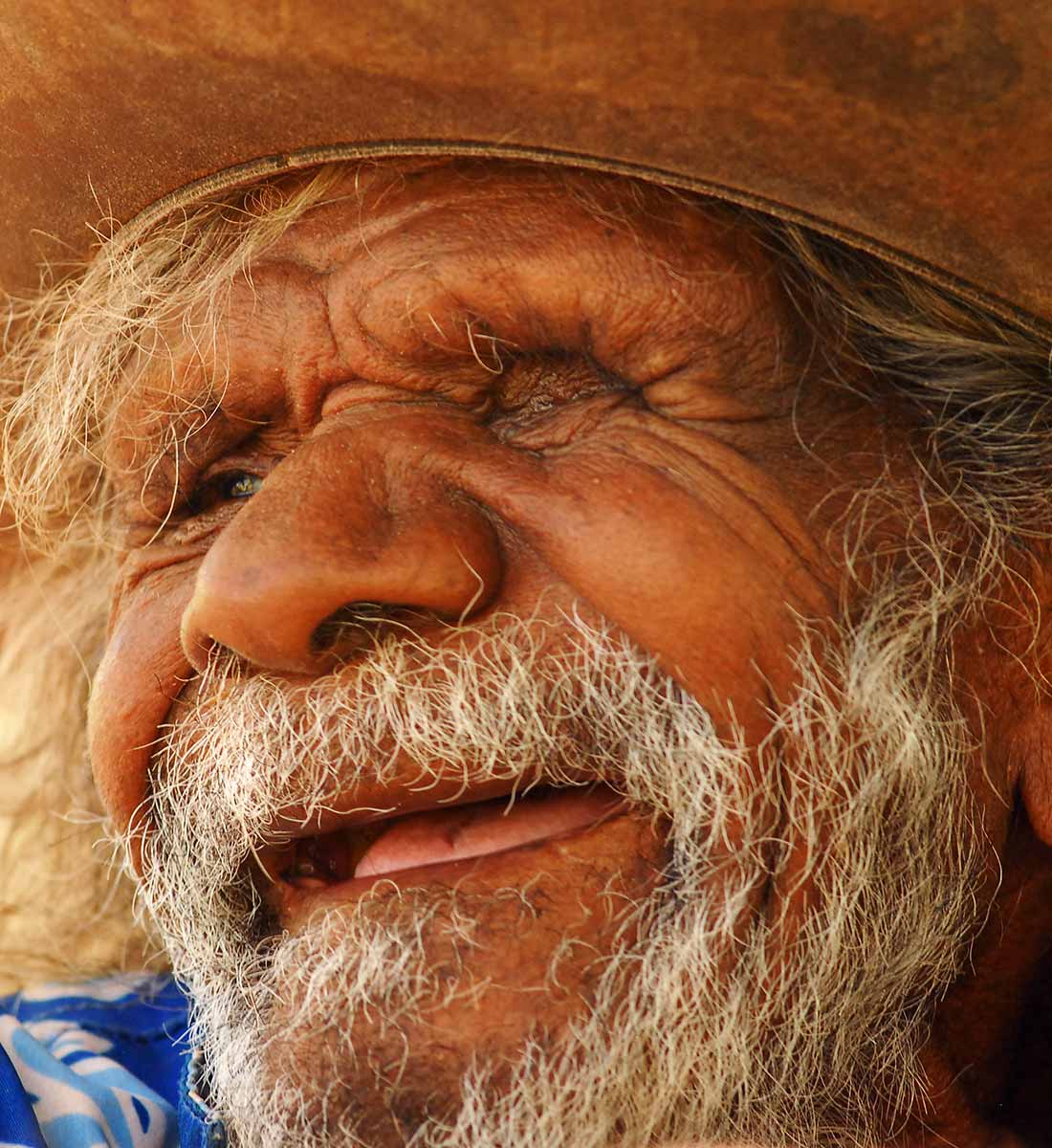 born about 1925, Wangkajunga language group, Jangkarti skin group, Fitzroy Crossing, Mangkaja Arts
I am jila. I am one of his lightnings.
Ngilpirr is the senior custodian of the Kurtal jila and its songs and dances. He has performed and exhibited both nationally and internationally.
Like many other desert people with strong ancestral ties to Country, he sees himself as inseparable from the place that gives him his power.
As one of Kurtal's lightning bolts, he passes on this power, and his knowledge of jila law, to his grandsons.
Explore more on Yiwarra Kuju
Return to

Top