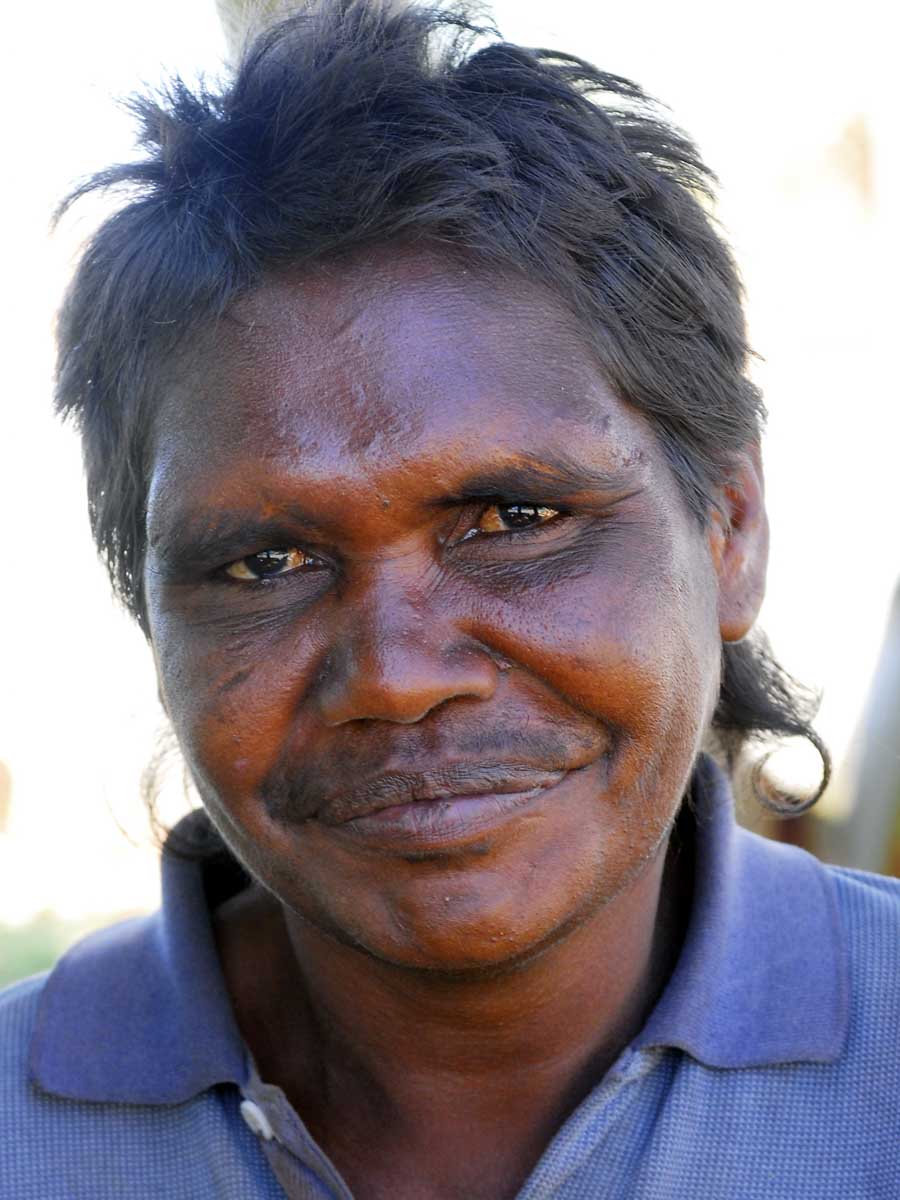 born about 1970, Manyjilyjarra language group, Panaka skin group, Wiluna, Patjarr communities, Tjukurba Gallery
Georgina was among the last people to lead a customary nomadic life in the Western Desert. She was born in the bush and travelled around with her family in the Country east of the stock route.
In 1976 concerned families in Wiluna sent out a patrol to find Georgina and her family and bring them into the settlement.
Georgina still moves across the desert today, travelling between her homes in Wiluna and Patjarr. Her story is told in the 2009 book, Born in the Desert.
Explore more on Yiwarra Kuju
Return to

Top