Utopia: The Genius of Emily Kame Kngwarreye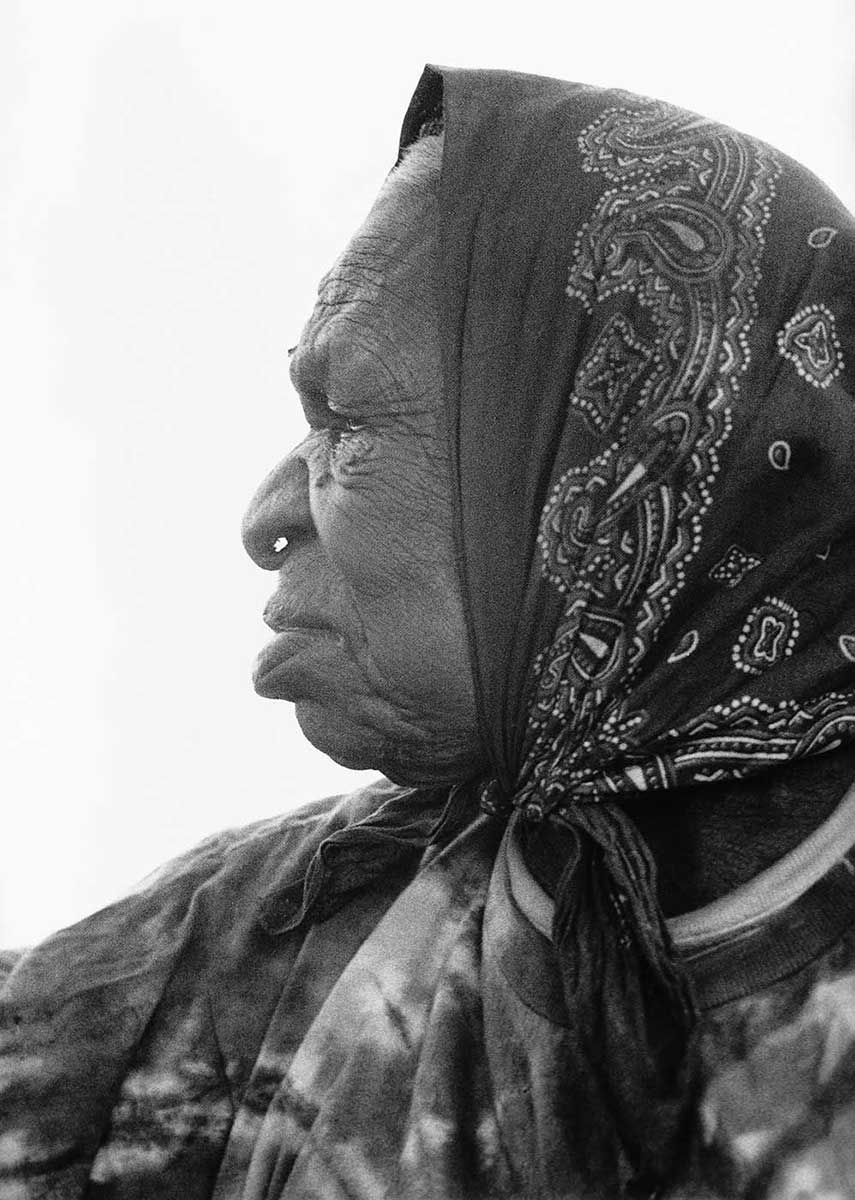 This exhibition showcases 120 works, including many iconic pieces, drawn from some 60 public, private and corporate collections. It charts the evolution of a short but intensely creative career – from Emily's first canvas painted in 1988 until her death in late 1996. It reveals lines of continuity that connect her first works with her last.
This is first time an exhibition of this scale and significance has been brought together on the work of Emily Kame Kngwarreye. A 1998 retrospective of Emily's work, also curated by Margo Neale, included only 94 works.
Utopia: The Genius of Emily Kame Kngwarreye travelled to galleries in Japan from February to July 2008. The National Museum of Australia is the exhibition's only Australian venue and, although somewhat different from the exhibition shown in Japan, includes the most significant and largest Emily works.
The exhibition has been supported by the Australian Government and significant partners in Japan. An Indigenous reference group, including appropriate community members and supporters, has been integral to the success of the project.
Exhibition sections
The exhibition is organised in broad chronological sections by subject to assist viewers new to the work of Emily Kame Kngwarreye. It is a curatorial device and should not be confused with the artist's vision, where everything is interconnected and indivisible.
Orientation of works
As Emily's works were painted flat on the ground, and not at an easel, there is no prescribed top or bottom except in a few cases. The artist indicated that her works could be hung or reproduced horizontally or vertically, or in various combinations. Therefore, the orientation of works in this exhibition may differ from those in the catalogue and other publications. Dimensions are recorded as height by width, based on the way they are usually hung.
Due to the relative sizes of the gallery spaces, not all works shown in Japan are on display in Canberra.
Utopia Room
The Utopia Room is an education display that looks at the source of Emily's work – the place where she lived and worked with her community in the Utopia region of Central Australia.
The Utopia Room provides visitors with the opportunity to gain insight into the source of this artist's work by learning something about the place where she lived and worked, and the community with whom she was culturally connected. Central to the room are rocks from Emily's Country which stand for the Country that is central to Emily's life and art.
An important theme in the room is the ongoing link between ceremonial body painting (Awelye) and art – from mark-making with ochre on the body to mark-making with paint on board and canvas. Sculptures from the Utopia region are included to convey this theme. Sculpted animals and bush food utensils are also displayed along with women's ceremonial objects.
The display in this room has been generously supported by the Australian Government through the Australia–Japan Foundation.
Out of respect
Relatives of the artist are advised that images of Emily Kame Kngwarreye and other Aboriginal people who might be deceased appear in this exhibition.
Emily Kame Kngwarreye was born about 1910 and died on 2 September 1996. For a period of time the use of her name was suppressed in accordance with custom, and since then the spelling of her name has been altered by some as a sign of respect to this custom or for linguistic reasons. However, this practice of altered spelling is not universal.
It was the artist's wish during the development of the retrospective of her work in 1998 that, in the event of her death, her name be used in full for her professional life as an artist, for exhibitions and in publications. This ensures that the name Emily Kame Kngwarreye remains in perpetuity as a connection to her work, her people and to Australia.
This use of her name and images of the artist have been approved by her community. It is with the greatest respect that we present this exhibition in her original professional name as an enduring tribute.
Return to

Top