Andry Sculthorpe, Land and Heritage project officer, Tasmania, 2012:
The work of the rangers is important in maintaining connections to land in some areas and in restoring the broken links in other areas where connections remain in spirit.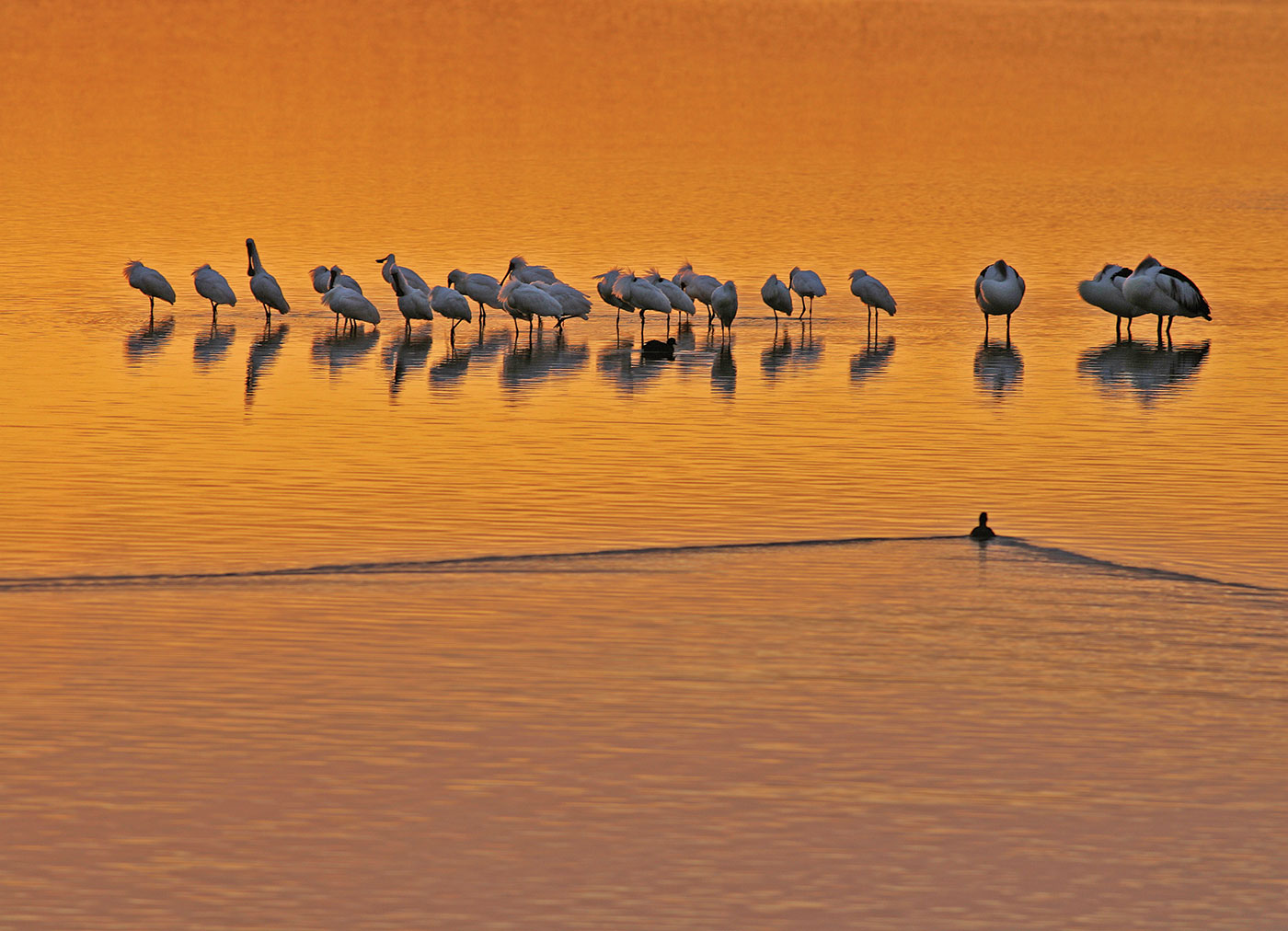 Royal spoonbills in Coorong National Park, Coorong Lagoon, South Australia, 2012
The most pristine parts of the Australian landscape are under the care and ownership of Aboriginal communities, but even the most remote areas are under threat from invasive plant species.
In Queensland, the Lockhart River Land and Sea Rangers are dealing with the introduced sickle pod and pond apple trees that thrive in rainforests and smother plants that native animals rely on for food. The Gangalidda Rangers in Cape York are contending with choking thickets of rubber vine and poisonous calotrope, which prevent turtles from nesting, and inhibit the migratory and foraging routes of people and native animals.
In Tasmania, the African boxthorn is a particular threat, as are the years of overgrazing, which have eroded the local habitats of Cape Barren geese, mutton-birds and seals. Tasmanian rangers are focusing on the revegetation of rookeries for the seabirds to rebuild their population.
In New South Wales, the Githabul Rangers are fighting against lantana, a dense, smothering ground cover that is widespread across coastal areas such as Casino. They use a variety of strategies – herbicides, fire and biological controls – appropriate to seasonal conditions and lantana varieties.
Return to

Top