Pat Anderson, Chair, National Aboriginal Community Controlled Health Organisation, 1996
Our identity as human beings remains tied to our land, to our cultural practices, our systems of authority and social control, our intellectual traditions, our concepts of spirituality, and to our systems of resource ownership and exchange. Destroy this relationship and you damage — sometimes irrevocably — individual human beings and their health.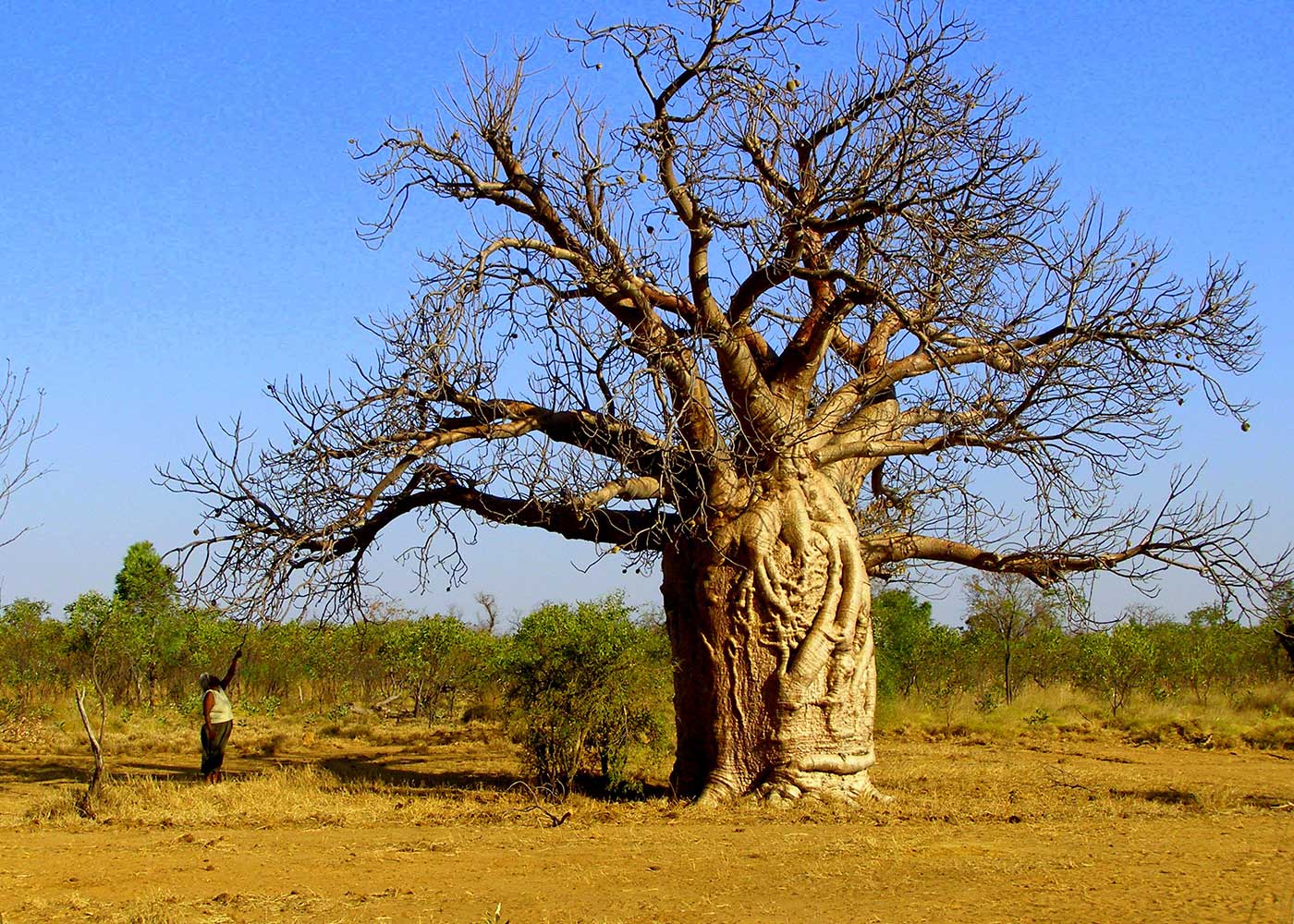 Two elders reaching out to each other, Mount Anderson, Western Australia. The Nyikina elders work with the rangers to record ecological knowledge unique to their country. By learning plant and tree foods, medicines, uses and names, the rangers strengthen their connection to country. Photo: Darrel Combs
When we talk about 'cultural mapping' of landscapes, we are referring to more than just naming sites of significance — it is creating a record of a landscape that is alive with activity, including law, language, culture and ethics.
In Derby, Western Australia, for example, Nyikina elders are working with researchers and rangers to document traditional knowledge particular to their country. 'Knowing' the plants and their uses strengthens connection to country and preserves knowledge for the future.
In the Northern Territory, the Murrungga Island (Crocodile Island) Ranger program was established to pass on the Yan-nhangu language and map ecological knowledge unique to the area. This program demonstrates how language and knowledge are crucially linked, and the loss of one leads to the loss of the other.
Ngurrara Rangers in the Great Sandy Desert have developed the Ngurrara Seasonal Calendar, based on their knowledge of seasonal cycles. Their traditional knowledge of country can be compared to scientific research into water-level variations in desert springs throughout the year, and informs the management of variations in native plant and animal populations.
Return to

Top