Dean Yibarbuk, Chairman, Warddeken Land Management, 2012:
Fire is one of our management tools, not only for creating mosaic burns but because of its spiritual value. It's an element that can kill but that can also bring life.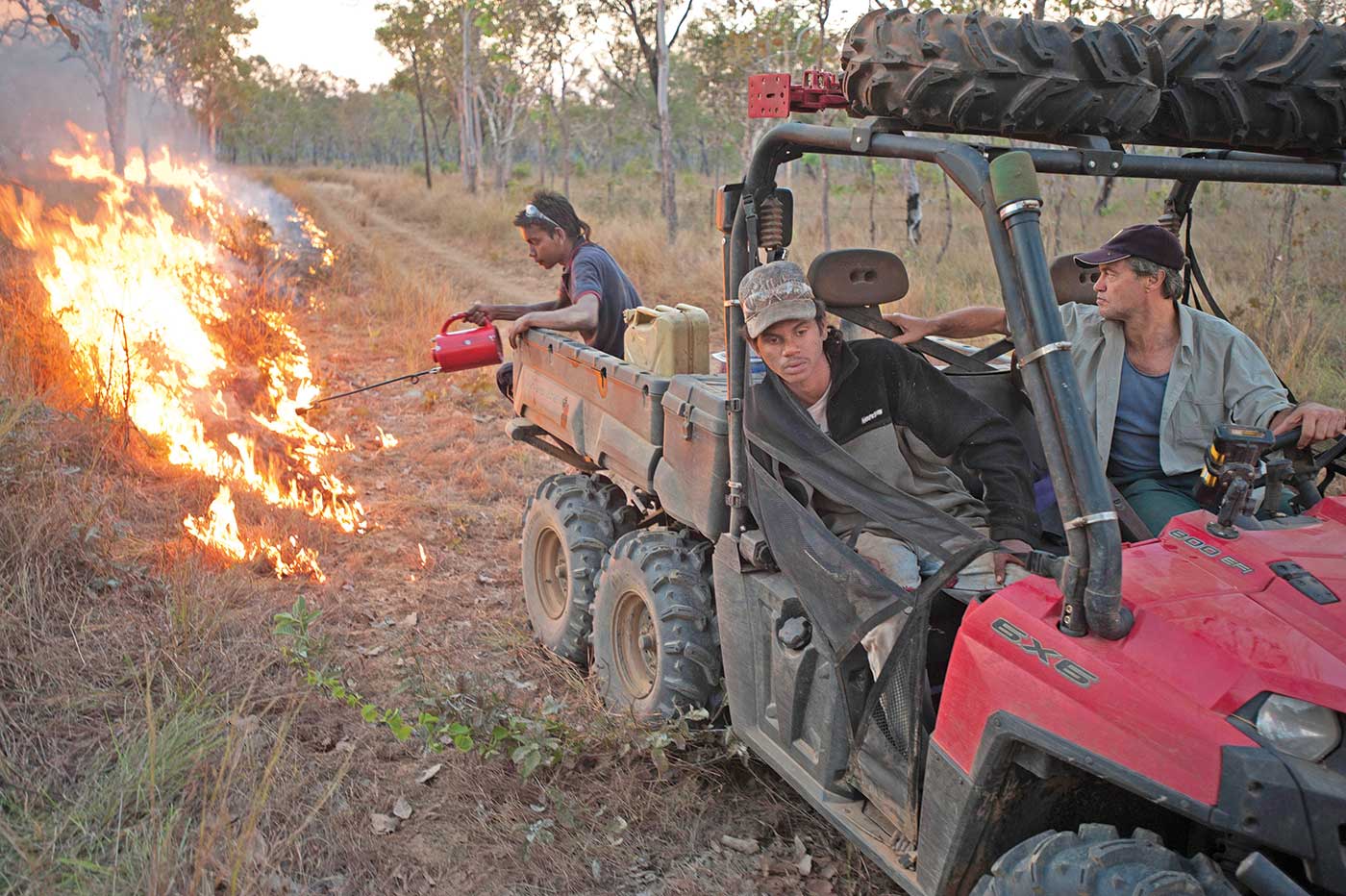 Controlled burning at Fish River, 2012. Indigenous Land Corporation, Fish River (tributary of the Daly River), Northern Territory.
Fire management, commonly known as 'burn-off', has long been practised to encourage regrowth and reduce the risks of wildfires. Different ranger groups practise localised fire-management techniques that have evolved from knowledge of the landscape, seasonal changes, weather patterns and the habits and migration patterns of wildlife.
'Right-way fire' is a part of the Uunguu Rangers' Healthy Country Plan for the desert savannah of the Kimberley region, Western Australia. The plan considers factors such as time of year, smoke minimisation, which plants propagate using 'soft' fire techniques and those that are at risk of being killed by 'hot' fires.
The rangers usually light fires to follow creeks or rock formations that form natural barriers and help to control the burn. During burn-off the rangers use handheld global positioning system (GPS) devices to record sightings of animals, such as the endangered black grasswren.
The Warddeken Rangers of western Arnhem Land conduct burn-off early in the dry season to reduce the risk of devastating late dry season wildfires. In 2011 they won the Banksia Indigenous – Caring for Country award for an innovative carbon trading program through which they earn income by trading their carbon credits on the international market.
Return to

Top