Conservationist
2016 Australian of the Year | Tasmania
Jane's story
A committed conservationist, Jane Hutchinson was one of a handful of volunteers who, with $50 in the bank, started the Tasmanian Land Conservancy (TLC) in 2001.
Since then, the TLC has grown into a $30 million organisation that protects 65,000 hectares of habitat for threatened flora and fauna.
Jane has steered the TLC from a humble not-for-profit enterprise to a highly regarded organisation acknowledged for its important and innovative conservation work. Jane has devoted countless hours to her cause.
While practising law, Jane helped establish the TLC's constitutional and financial frameworks in her spare time. She sat on the TLC Board for five years, including three years as president, before stepping into the role of chief executive officer in 2011.
Jane's persistence has paid off and she now leads science-driven conservation projects that safeguard the habitat of threatened species including the Tasmanian devil, wedge-tailed eagle and native fish Clarence galaxias.
Under Jane's watchful eye, the TLC now helps to protect more than two per cent of Tasmania's private land.
Jane's binoculars and case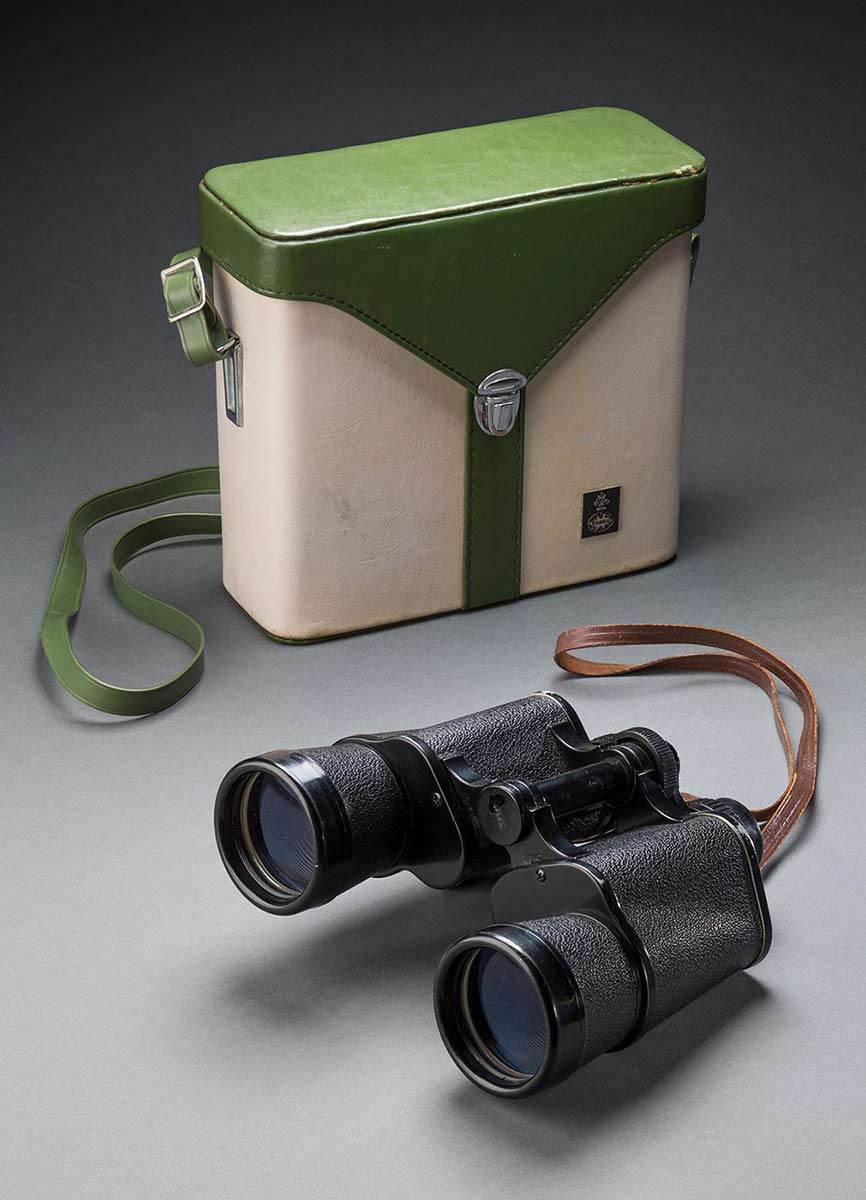 Jane grew up in the sleepy seaside town of Kettering, on the shores of the D'Entrecasteaux Channel, south of Hobart.
One of Jane's earliest childhood memories is of going birdwatching with her parents in the white gum woodland reserve that separated her family home from the water's edge.
She used her father's binoculars to observe the local wildlife, such as birds, bandicoots, possums and wallabies.
My father's binoculars were large and heavy in my hands but I remember the joy of seeing birds and other creatures instantly up close without having to move a centimetre. We had a resident pair of Tasmanian wedge-tailed eagles nesting on our property and regularly saw white-bellied sea eagles drift past.
My parents instilled in me a strong conservation ethic and showed me the wonder and diversity of nature. Now, I hope to pass on that ethic to future generations through my work at the Tasmanian Land Conservancy. I hope people hundreds of years from now experience the great benefits and the joy that nature provides.
Return to

Top