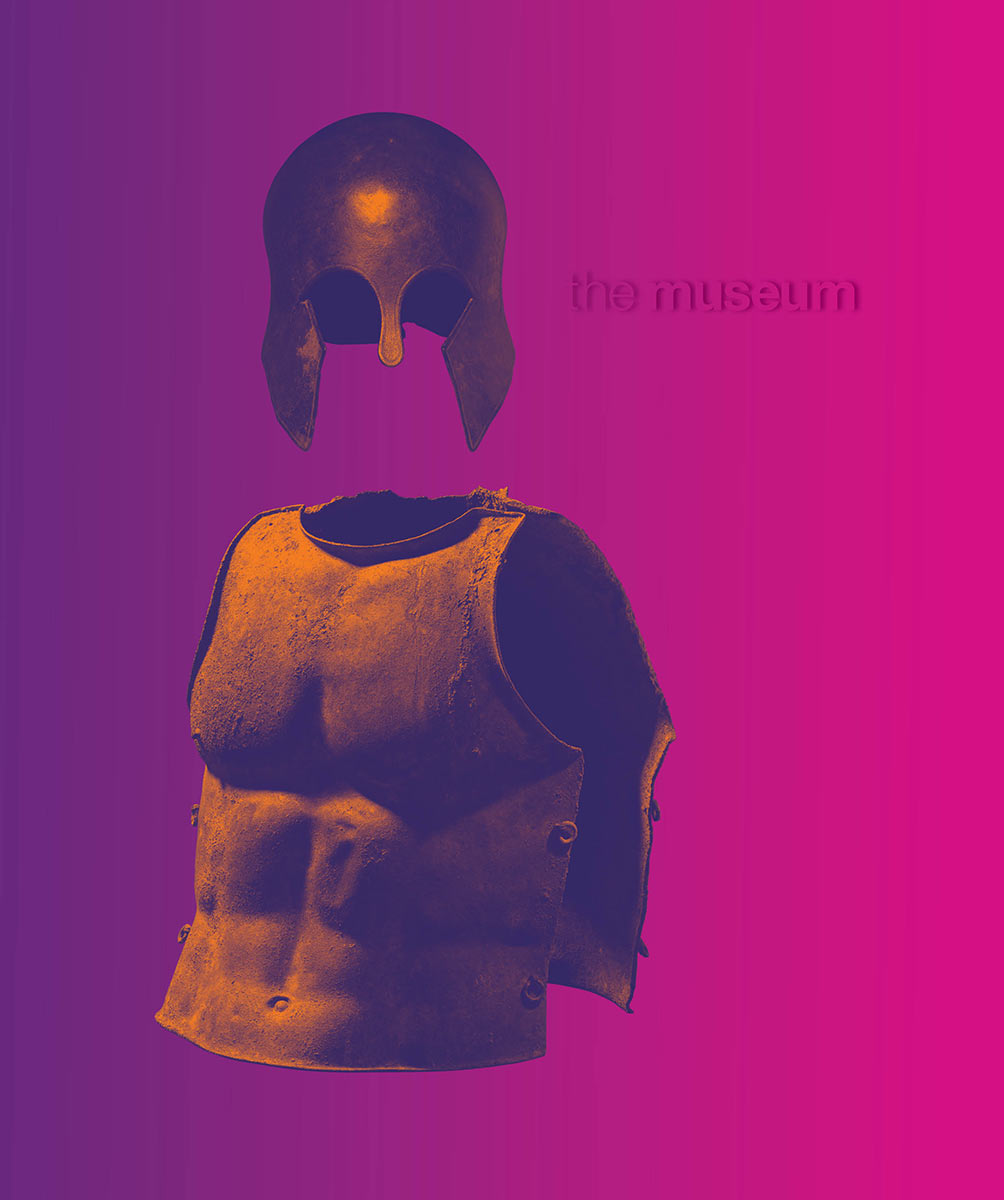 To celebrate the arrival of the Ancient Greeks: Athletes, Warriors and Heroes exhibition, The Museum magazine explores the Ancient Greek world and its influence on modern society and culture.
Featuring intriguing articles by an array of authors, this issue examines the role of women in Ancient Greece, fate and chance in Greek stories, the adventures of the Grand Tourists in 18th-century Europe and the complexities of curating and displaying classical artefacts in modern museums.
Award-winning garden writer Ambra Edwards discusses the Ancient Greeks' interaction with the natural environment and their approach to gardening, and highlights the influence of Greek myths and ideas on gardens throughout history.
Dr Lauren Carroll Harris, a writer, curator and founder of the experimental video art unit and moving image platform youaretheprototype.art, considers the adaptation of Ancient Greek stories in cinema.
Stunning photographs by Bob Miller transport readers to archaeological sites in modern Syria and Cyprus, while Dr Yvonne Inall and Thomas Romanis from the Australian Archaeological Institute at Athens offer insights into the excavation and investigation of artefacts that teach us about the ancient world.
Publication details
ISSN 2200–2472
76 pages
National Museum of Australia Press, 2021
Cover image: Corinthian helmet, about 550–500 BCE, 1824,0407.31, and cuirass (body armour), about 350–300 BCE, 1873,0820.223. © The Trustees of the British Museum, 2021. All rights reserved
Return to

Top