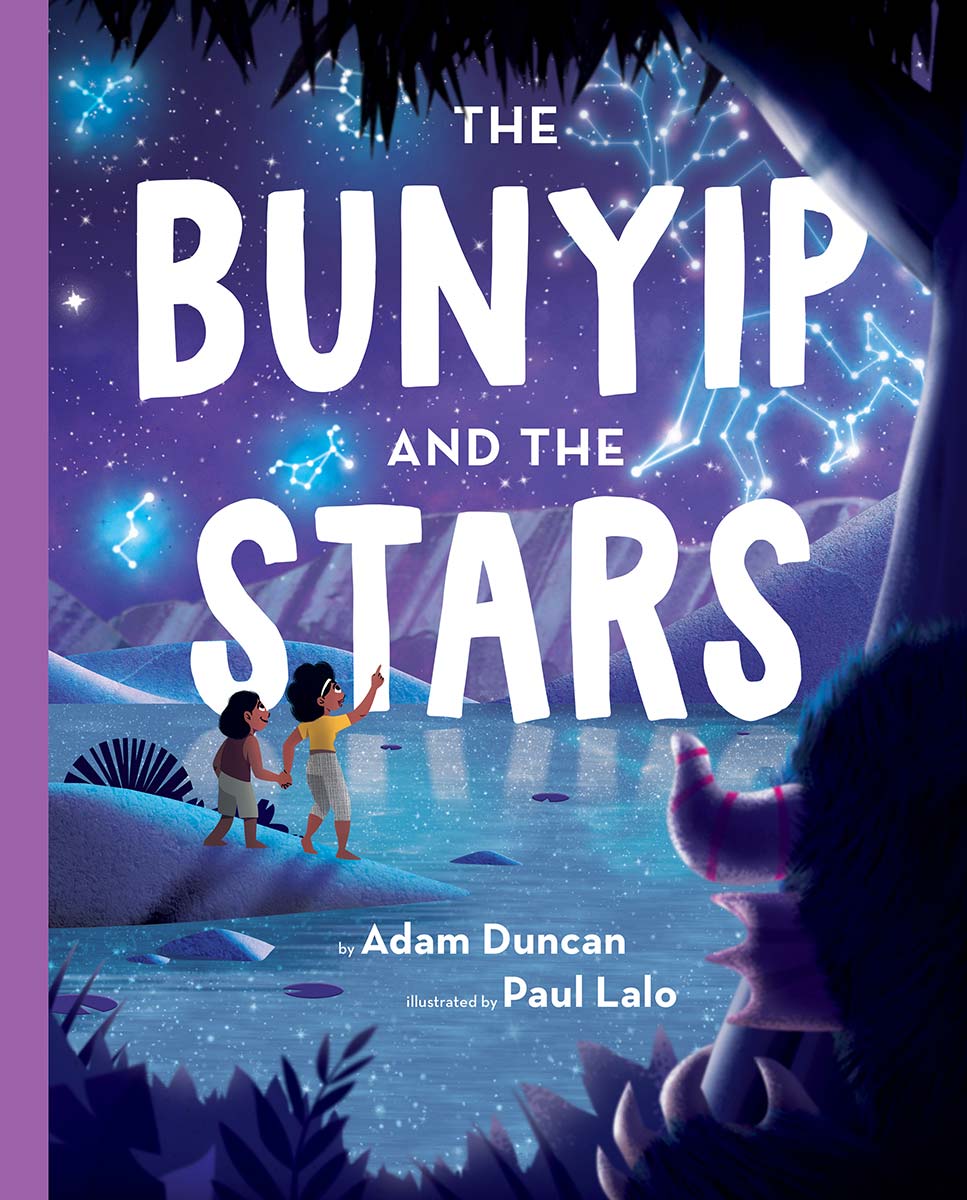 Coming soon: learning resources for teachers
Part Sky Country creation story, part exciting adventure tale, The Bunyip and the Stars is the first in a series of five picture books featuring stories from Australia inspired by the National Museum of Australia's new immersive play space for children from birth to 6 years – the Tim and Gina Fairfax Discovery Centre.
Debut author and Biripi man Adam Duncan brings to life the bunyip, an animal from First Nations mythology that holds great fascination for children.
On a starless night, Wumbirr leaves the safety of the campfire and is captured by the fearsome bunyip. Ngariin will need everything she has learnt about the bush and her Country to rescue her little brother and escape the bunyip.
Striking illustrations by Paul Lalo of Soymilk Studio have a unique 3D collage style.
ISBN 9781921953460
HB, 32 pages, 225 x 280 mm
National Museum of Australia Press, April 2023
Return to

Top