A keynote address by Rupert Myer AO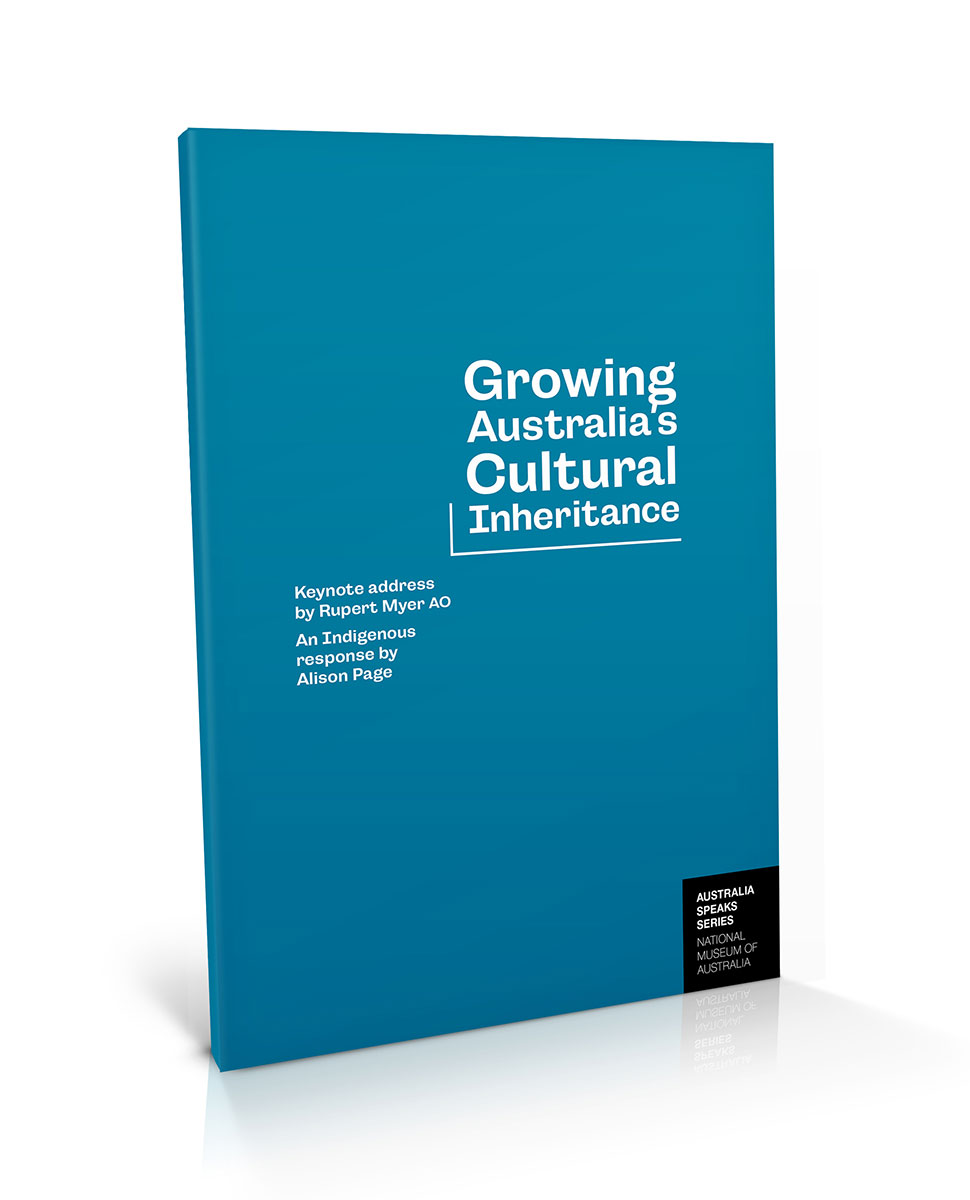 Respected arts leader, businessman and philanthropist Rupert Myer AO draws on research by the independent think tank A New Approach (ANA) to analyse the role of arts and culture in Australian public life.
This publication includes a response by the award-winning Indigenous designer, film producer and curator, Alison Page, a descendent of the Walbanga and Wadi Wadi peoples of south-eastern Australia.
Australia Speaks is a series of talks by eminent Australians exploring matters of national meaning and significance and offering audiences an opportunity to engage with bold ideas about the future of our country.
ISBN 978 1 921953 52 1
Paperback, 48 pages, 167 x 234 mm
National Museum of Australia Press, July 2021
Return to

Top