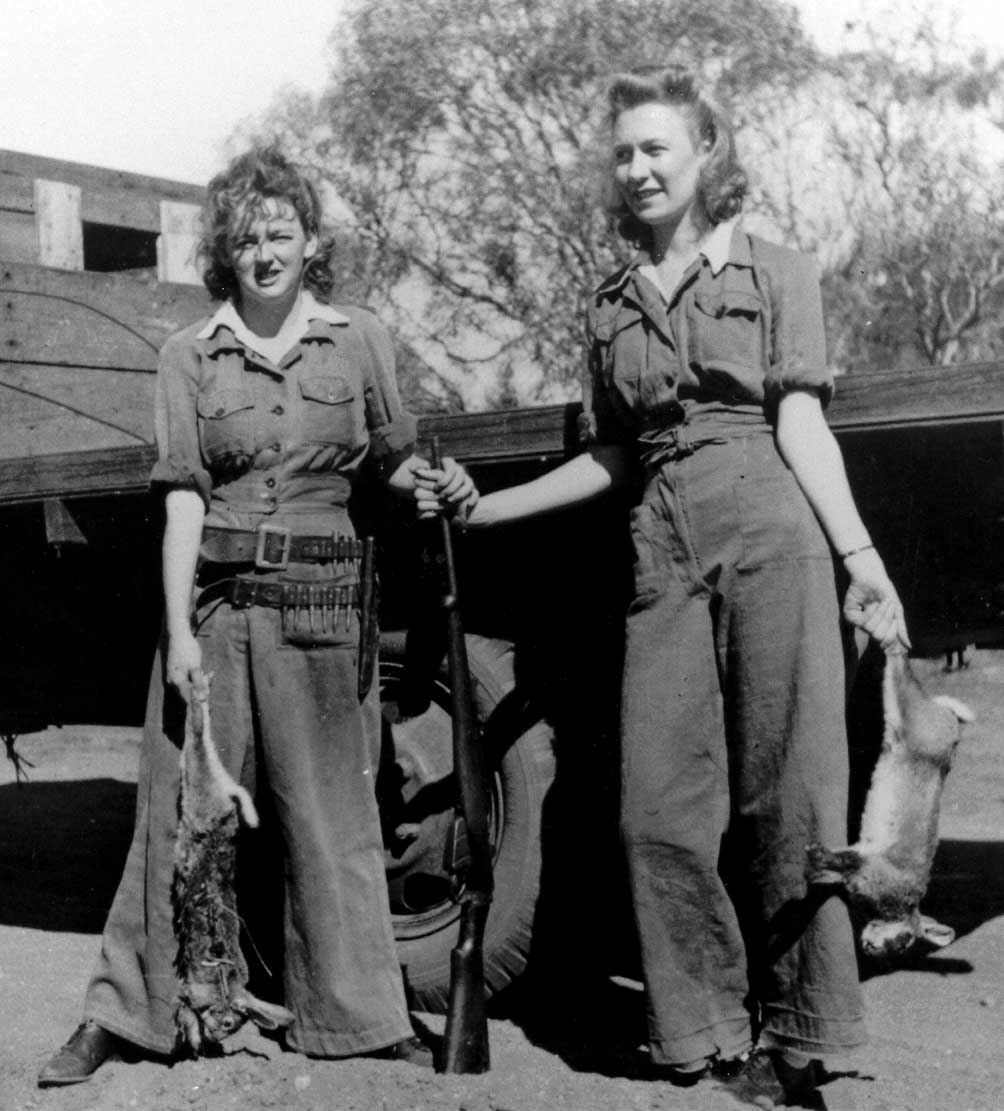 Australians have understood rabbits in many different ways — as pests, pets and a filling for pies.
Burrow through this website to discover how objects from the National Museum's collections reveal the diverse relationships that have developed in Australia between rabbits, people and places.
Shortly after Christmas Day 1859, 24 European wild rabbits arrived in Melbourne on a ship from England.
They had been imported by grazier and sportsman Thomas Austin, who, keen to establish a population for hunting, released some of the rabbits on to his Victorian property.
These rabbits were not the first to arrive in Australia, as some of their domesticated cousins had come with the First Fleet, but they proved highly adept at adapting to local conditions.
Within a few decades, rabbits had spread from Victoria and New South Wales to Queensland and across to Western Australia. By the 1940s, 600 million rabbits lived across the continent. Today there are about half that number.
Combating feral rabbits in Australia
9:08
For many people, these animals are cursed pests who damage rural industries and decimate native plants and animals.
Collectively, governments and individuals have invested millions of dollars and considerable ingenuity in developing ways to kill them.
How it works: rabbit poison bait layer
3:02
Others see rabbits as a valuable, and often free, resource, providing food, pelts and raw materials for products, such as the nationally iconic Akubra hat. And some think of rabbits as loved pets and beautiful companions, living connections with traditions like the Easter bunny and Beatrix Potter's Peter Rabbit.
Rabbits in the National Museum's collection
Explore these pages to discover more about this complex, continuing history.
The first feature object from the National Museum's collection is an artwork by sculptor Jenny Pollak, New World Order — Terra Australis. This installation of six ceramic rabbits explores tensions and contradictions in the relationship between humans and rabbits.
Explore more on Rabbits in Australia
Return to

Top