Australia's 15th Prime Minister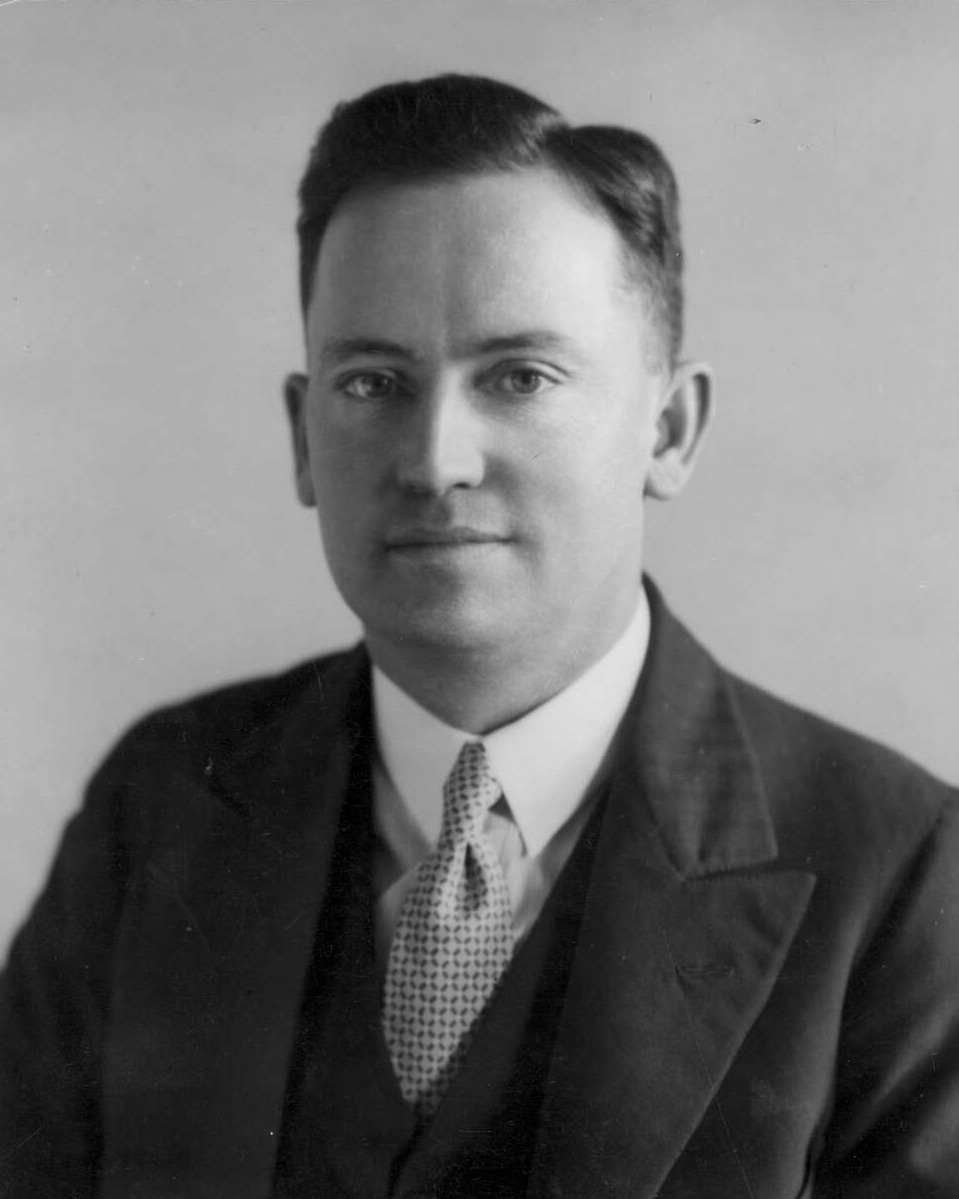 6 July 1945 to 13 July 1945
Australia's second caretaker Prime Minister was Queenslander Frank Forde. His time in office – only eight days – was even shorter than Earle Page's.
Forde was John Curtin's deputy and, when Curtin died, Forde took over as Prime Minister until a new leader of the Labor Party could be appointed.
Joseph Benedict (Ben) Chifley was chosen, and became Prime Minister a week later.
Forde's beginnings
Francis (Frank) Michael Forde was born in Mitchell, Queensland, on 18 July 1890. His parents were Irish immigrants.
After primary schooling in Mitchell, he attended the Christian Brothers College in Toowoomba, where he later worked as a school teacher before joining the Postmaster-General's Department (PMG) as a telegraphist.
He went on to become an electrician and electrical engineer with the PMG in Rockhampton.
Forde joined the Labor Party in Rockhampton, won the local Legislative Assembly seat in 1917 and remained a state parliamentarian for five years.
He married Veronica O'Reilly in 1925, and they had four children.
Forde's entry into federal politics
Forde resigned from state parliament in 1922 to contest the federal seat of Capricornia, which he won and held continually for the next 24 years, until he was defeated in the 1946 general elections.
He was Assistant Minister for Trade and Customs 1929–1931, and the Minister for Customs in 1931 in James Scullin's Labor government. He was deputy leader of the parliamentary Labor Part 1932–1946 and Deputy Leader of the Opposition 1932–1941.
Forde was a member of the War Council 1940–1945; Minister for the Army and Deputy Prime Minister 1941–1946 in both the Curtin and Chifley governments; and Minister for Defence from August–November 1946.
He led an Australian delegation to the United Nations Conference in San Francisco in April 1945.
Prime Minister Francis Forde
As Deputy Prime Minister, Forde took over as Prime Minister on Curtin's death. He held the position for eight days, 6–13 July 1945, in a caretaker capacity, until the federal parliamentary Labor Party elected JB Chifley instead.
As Deputy Leader of the party, Forde was bypassed twice for the leadership, in 1934 and 1945, when Curtin and Chifley respectively became the leaders. Despite these disappointments, he served both leaders with great loyalty and strongly supported them and their policies.
Forde's life beyond politics
Forde was appointed High Commissioner to Canada in 1946 and held the position until 1953 under both the Chifley Labor and the Menzies Liberal–Country Party coalition governments.
He re-entered state politics in 1955, winning the seat of Flinders, which he held for one term. He was defeated by a narrow margin at the 1957 election, when Labor lost office following the split resulting from the expulsion from the party of the premier, Vince Gair, who had then formed the Queensland Labor Party.
Forde died in Brisbane on 28 January 1983 at age 92, after spending his retirement in Queensland.
Return to

Top