Chinese republican movement representative Wong Yue-Kung is lobbying the Chinese community in Australia for support. James Chuey and John Moy Sing had leading roles within organisations that included the Young China League and the Chinese Masonic Association (also known as the Yee Hing Society). Marching in the Dragon flag parade are people opposed to the 1911 revolution in China. Yee Hing Society banners represent Chinese communities in Australia who supported the revolution. An image of nationalist leader Dr Sun Yat-Sen appears in a large frame.

Young China League
Lew Goot-Chee and Wong Yue-Kung arrived in Melbourne in 1908 to raise support for the Chinese republican movement led by Dr Sun Yat-Sen. They co-edited the Chinese Times and gave lectures criticising the Imperial Qing (Manchu) Dynasty.
In an effort to counteract the influence of the monarchist movement in Australia, Lew and Wong formed the Young China League in 1911, with the New South Wales branch headed by James A Chuey.
Through the Chinese Times, the Young China League rebutted the conservative views promoted by the pro-monarchist Tung Wah Times.
The league also encouraged donations to the National Patriotic Fund supporting Dr Sun Yat-Sen. From 1911 to 1913, £36,000 was raised by the Chinese in Australia and the South Pacific.
The dragon flag
To mark the Chinese Revolution in 1911, the dragon flag, the symbol of the Qing (Manchu) dynasty, was replaced with the 12-pointed star republican flag. At the Chinese Consulate-General in Melbourne, Australian-born William J Liu, an interpreter at the Consulate, was charged with pulling down the Manchu flag and hoisting the new republican flag.
The revolution was met with a mixed reaction by Chinese communities in Australia. Although many rejoiced at the demise of the Imperial dynasty and celebrated with myriads of fireworks, more conservative Chinese communities organised a dragon flag parade in Sydney to demonstrate their support for the Imperial dynasty.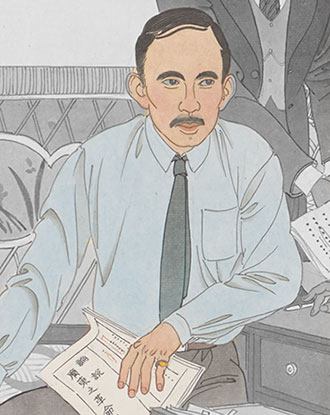 Wong Yue-Kung
President of the republican organisation, the Young China League, and an opponent of the Manchu regime in China.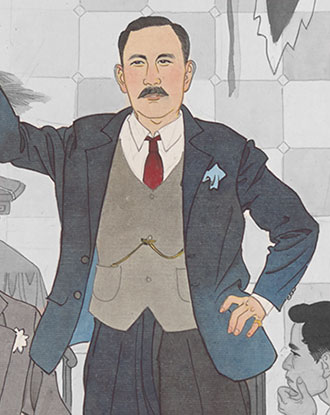 James Chuey
A leader of the New South Wales Young China League in the early 1910s, and active in the Yee Hing Society (also known as the Chinese Masonic Association).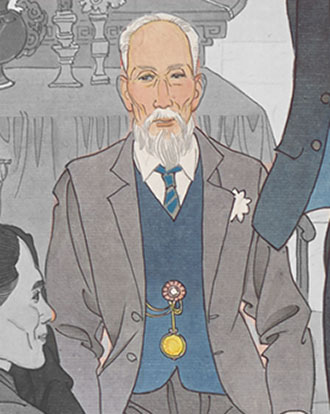 John Moy Sing
Leader of the Chinese Masonic Association in New South Wales in the late 1800s.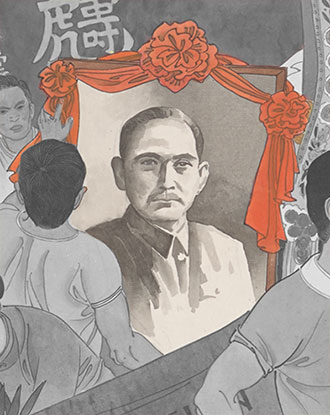 Dr Sun Yat-Sen
First provisional president of the Republic of China following the overthrow of the Qing dynasty.
Return to

Top