The invention of a new wireless data transmission system in the early 1990s led to modern wi-fi, the most popular way to connect computers without wires.
The prototype test-bed invented by researchers at the Commonwealth Scientific and Industrial Research Organisation (CSIRO) was the 101st object in the exhibition A History of the World in 100 Objects from the British Museum. As host venue, the National Museum was invited to select a 101st object to mark a point on Australia's journey through history.
Invention leads to modern wi-fi
CSIRO's wireless local area network led to modern wi-fi and liberated the internet from dial-up. It marked a change in communication technology that is comparable to the invention of the telegraph in 1831.
The WLAN allowed instant contact with, and access to, information resources – anytime and anywhere in the world.
It solved the main problem of indoor wireless networking – radio waves bouncing off walls and furniture, creating a distorted signal – by transmitting several signals over various frequencies simultaneously, merging into a complete signal at the reception point.
CSIRO scientists
The scientists who contributed to the WLAN – John O'Sullivan, Graham Daniels, Terence Percival, Diethelm Ostry and John Deane – received international recognition when they won the 'non-European' category of the 2012 European Inventors Award.
In 2011 CSIRO donated to the National Museum the four main hardware components used in the original WLAN prototype test-bed.
Radio astronomy to wi-fi
The WLAN project started in CSIRO's radiophysics division, which contributed to the development of radar in the Second World War and created Australia's first computer – the room-sized CSIRAC (Commonwealth Scientific and Industrial Research Organisation Automatic Computer).
CSIRO's pioneering work in radioastronomy – trying to piece together waves from black holes – resulted in the invention of the Fast Fourier Transform integrated circuit. The chip's ability to encode and decode data streams quickly and the mathematical functions it performs are at the heart of the WLAN invention.
The story of wi-fi from the CSIRO
2:06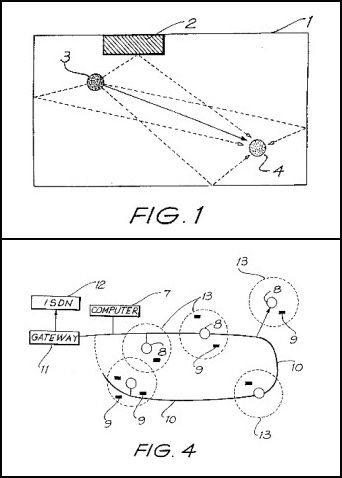 Patented invention
In 1996 the US Patent and Trademark Office registered the five CSIRO scientists as the inventors of the wireless local area network.
This patent lies at the heart of what is the most popular way to connect to the internet without wires.
The invention suffered from widespread overseas patent infringement and in 2012 the CSIRO negotiated a major settlement with leading computer producers.
Wireless is first on the CSIRO's list of top 10 inventions.
40 GHz Transmitter unit
This transmitter unit was used by CSIRO in the invention of the original Wireless Local Area Network (WLAN) prototype. It was developed with other components including a 40 GHZ receiver unit, an analogue to digital converter, a digital to analogue converter, and a Fast Fourier transfer (FFT) chip. This unit was used to generat...
Return to

Top