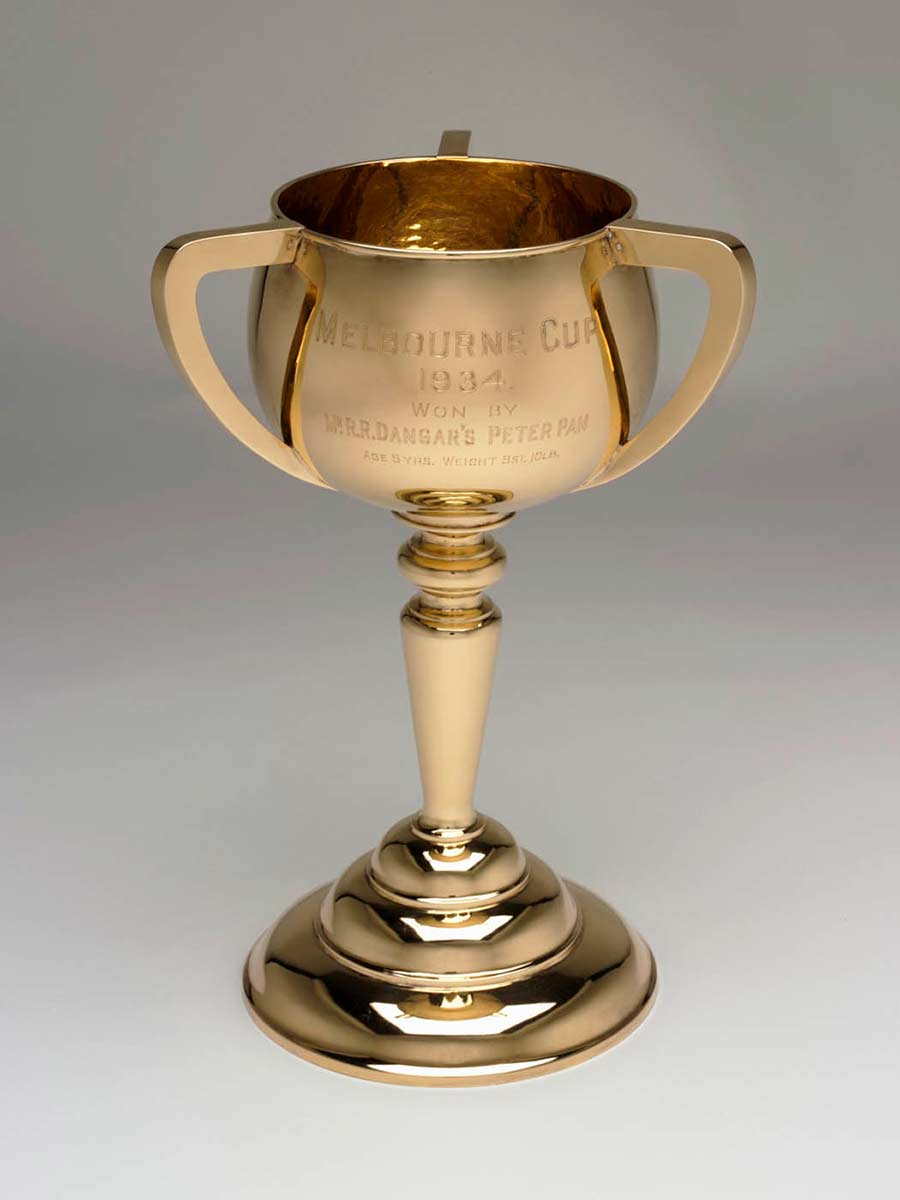 The 1934 Melbourne Cup trophy won by Peter Pan commemorates an incredible racehorse's win and symbolises Australians' great appreciation for leisure and sport.
The Ritchie Family collection consists of the 1934 Melbourne Cup trophy won by Peter Pan.
Owned by Rodney Dangar and trained by Frank McGrath, Peter Pan was an Australian thoroughbred foaled at Baroona Stud, north of Sydney in 1929.
A rich chestnut with flaxen mane and tail, Peter Pan was a handsome stallion. Some considered him a better horse than his contemporary Phar Lap, though the two never raced each other.
Two-time Melbourne Cup winner
Peter Pan won the 1934 Melbourne Cup on a very muddy track at 14/1 odds.
Curator Laina Hall said: 'The 1934 race was an absolute quagmire and Peter Pan hated the rain. [But] he won from the outside, and by four lengths as well. It was one of those cups that really had drama surrounding it.'
Peter Pan is one of only five horses to have won two Melbourne cups. He also won in 1932. Under public pressure an despite a recent illness, Peter Pan started in the 1935 Melbourne Cup and finished 13th. He was immediately retired to stud.
Horseracing in Australia
Horseracing has been an important and widespread part of Australian sporting culture since European settlement of the continent.
The first stud book for New South Wales was produced in 1859, demonstrating the interest in thoroughbred breeding. By the mid-19th century, various racing clubs had been set up and rules were being put in place to organise the industry.
By 1900 the horse industry contributed about £5 million to the economy. Horsemanship and horses were worked into 19th century Australian culture as a key aspect of national identity. Authors such as Adam Lindsay Gordon and Banjo Paterson incorporated horses into their writing, celebrating the relationship between horse and rider.
It was from this 'horse culture', and the rapid growth in both population and wealth of Victoria, that the Melbourne Cup developed.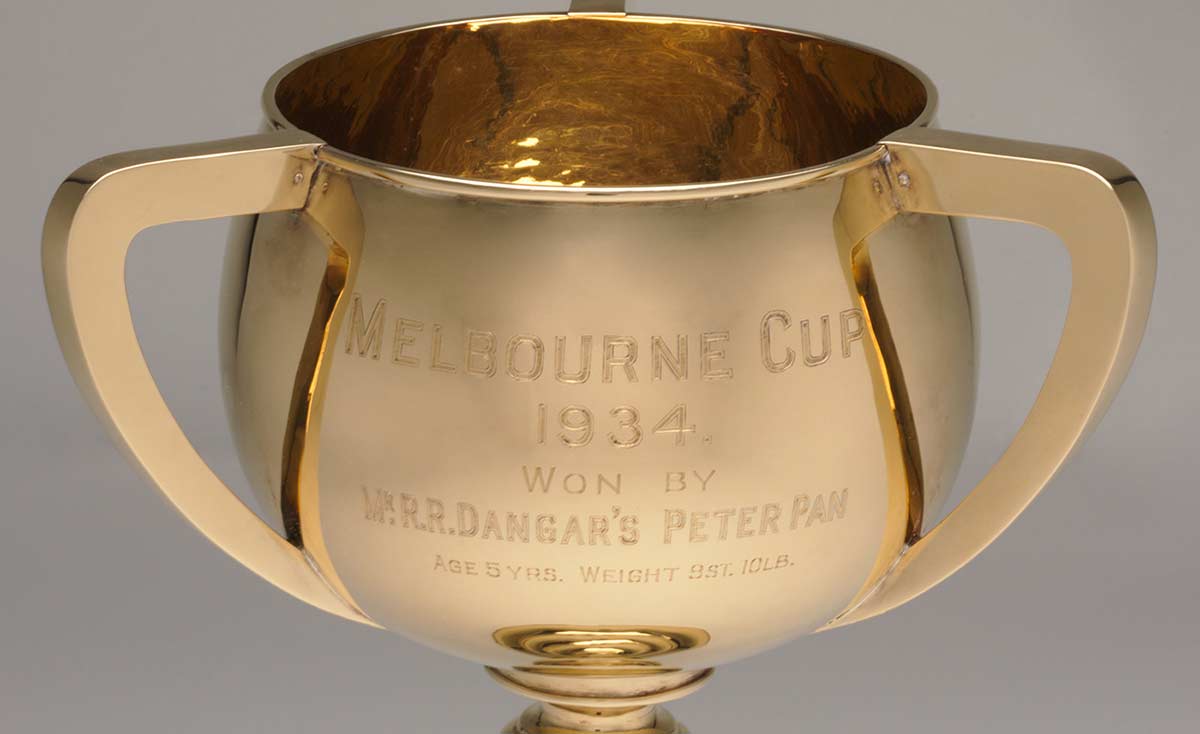 Race that 'stops the nation'
While perhaps a cliché, it does seem that the Melbourne Cup is a race that 'stops the nation'. It has run continuously since 1861 and has always drawn large crowds to Flemington racecourse in Melbourne, Victoria.
One suggestion for the Melbourne Cup's popularity comes from the nature of the race itself. It is a handicap race, where horses are weighted to give them a more even chance and it is run over an unusually long course.
This uncertainty encourages higher stakes, 'rags to riches' stories and adulation for a favourite when it wins.
Return to

Top