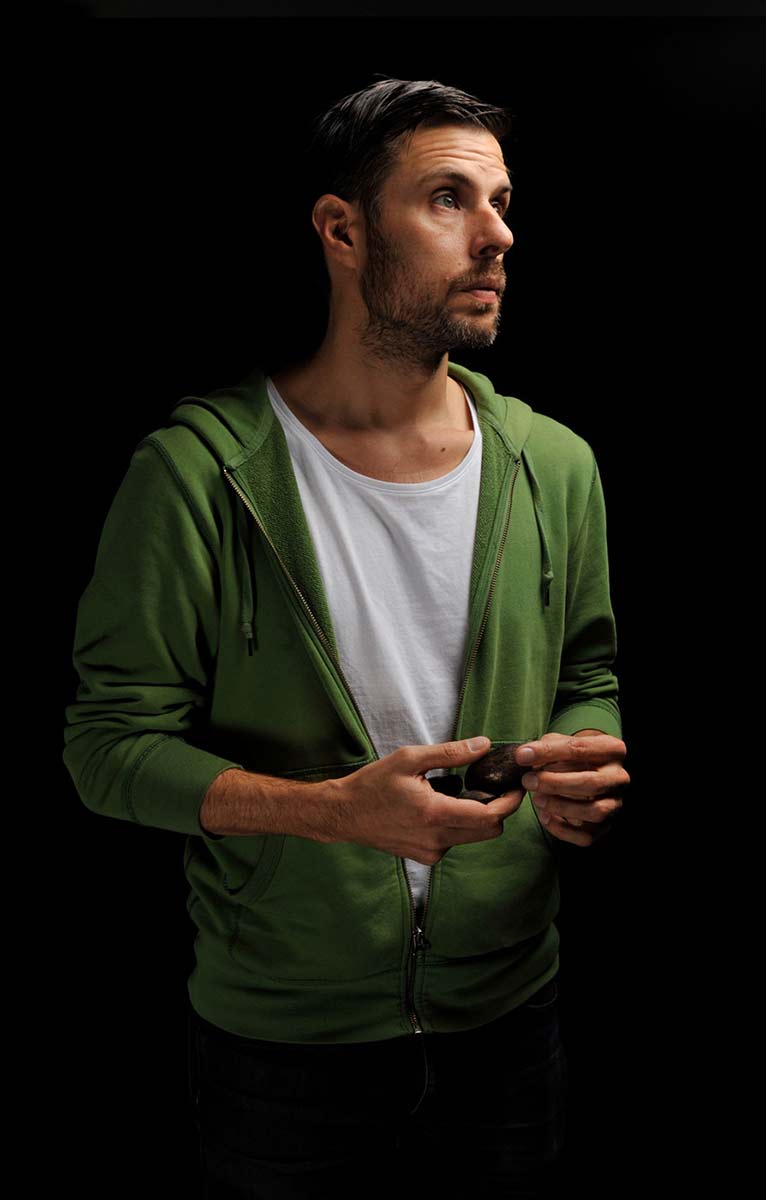 Sydney-based artist Jonathan Jones is a member of the Wiradjuri and Kamilaroi nations of south-eastern Australia. He works in a range of mediums, including drawing, sculpture and film, and creates site-specific installations that use light, shadow and the repetition of shape to explore Indigenous practices, relationships and ideas.
An underlying concept of Jones's work is the process of mapping or tracing as well as representing both the traditional and contemporary by working with the connections between a particular site's historical and current usages.
Engaging with a variety of disciplines from architecture and archaeology to biology and linguistics, Jones often works with everyday materials such as fluorescent lights and blue tarpaulin, recycled and repurposed to explore relationships between the community and individual, the personal and public.
Shields and other objects in collections are gifts; gifts from our ancestors left to aid us on our new journeys and to become the springboard for many contemporary practices and understandings.
Untitled (fort), 2015
On 27 May 1835 surveyor and explorer Major Thomas Mitchell and his party of 21 men built a small stockade near the Paaka (Darling River) on Kurnu country in north-western New South Wales. The stockade, which Mitchell called Fort Bourke (after which the present-day town is named), was built to protect against possible attacks by the local Kurnu Paakantji people.
Mitchell wrote in his account of the expedition: 'Our first care was to erect a strong stockade of rough logs, that we might be secure under any circumstances; for we had not asked permission to come there from the inhabitants, who had been reported to be numerous, and who would of course soon make their appearance.'
Fort Bourke was never attacked and no longer exists but Jones believes it remains a marker of frontier relationships:
The two fort-like structures that make up this work speak to the dichotomy, and complexity, of relationships and histories. In an Australian context, the fort carries a number of meanings and interpretations. This work cites Fort Bourke and comments directly on the frontier wars, the violence brought about by explorers and the conditions by which south-eastern Aboriginal cultural material is held in museum collections (including the boomerang, parrying shield, basket and net collected by Mitchell and held in the British Museum collection). Mitchell's own personal relationship to Aboriginal communities was duplicitous, and like Australia's relationship unreconciled.

This artwork developed after sighting a single spear listed as being from Fort Bourke from an unknown source held in the British Museum collection, an attempt to understand the circumstances in which Mitchell collected objects, and subsequent conversations with the Kurnu Paakantji community.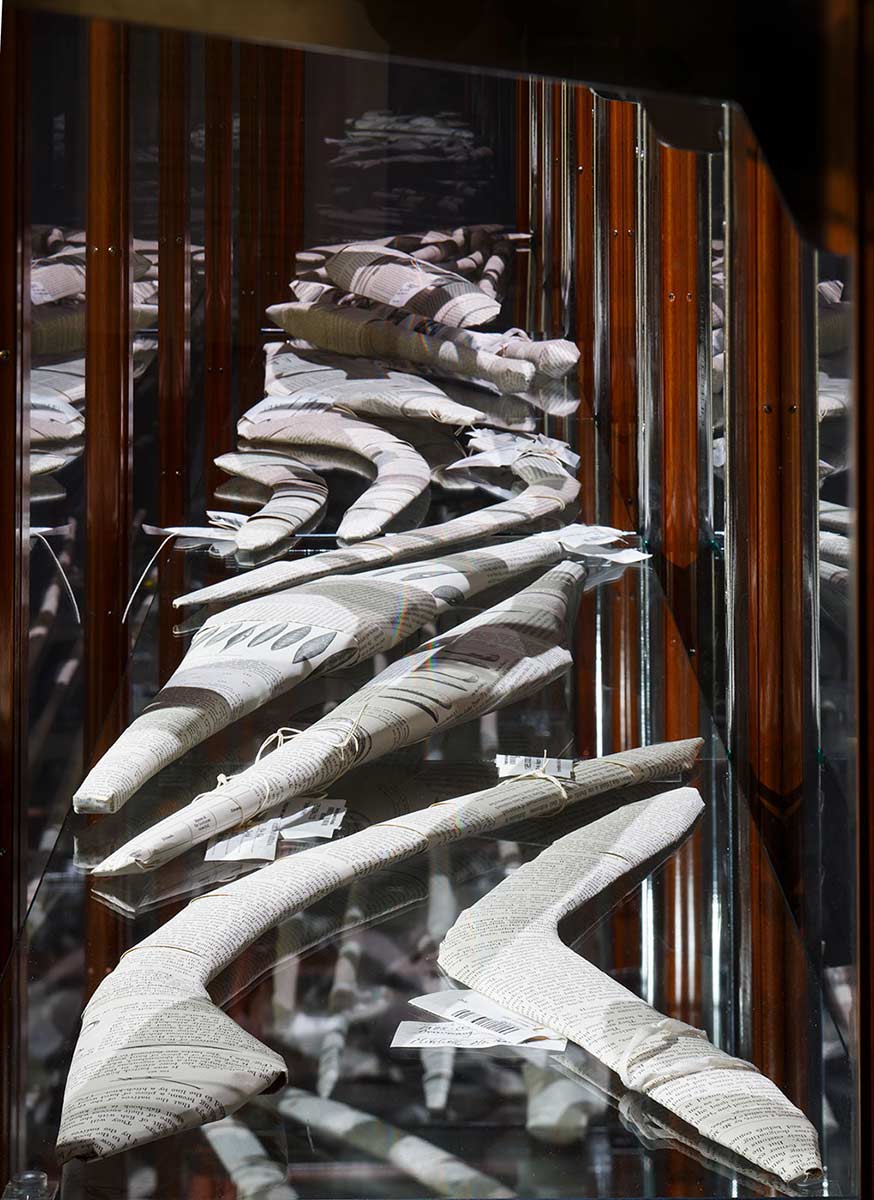 mugugalurgarra (conceal), 2015
This work takes a selection of south-eastern Australian objects from the National Museum of Australia's collection and wraps them in pages of the seminal 1878 text The Aborigines of Victoria: With Notes Relating to the Habits of the Natives of other Parts of Australia and Tasmania by Robert Brough Smyth.
These wrapped ancestral objects are displayed in historical cases from the Institute of Anatomy.
According to Jones:
This work looks at how all our objects have been bound within a Western anthropological construct to the point that we are blinded. It highlights the inadequacies of anthropology and attempts to deconstruct the contextual framework that defines museum collections.

Throughout the process of colonisation, south-east communities have faced a number of obstacles in connecting to our ancestral objects housed within museums, including those within the British Museum and the National Museum of Australia. Anthropology has played a complex role, often impeding and disenfranchising south-east communities and causing untold harm.




Within the south-east a handful of historical anthropological texts dominate how we understand and interpret museum objects and, in turn, our cultural heritage, often obscuring our ability to see our objects and claim them as our own.
Explore the other artists
Return to

Top