Mick Namararri Tjapaltjarri, 1974
This painting depicts a land-forming event during the travels of ancestral Dingo Men in the Dreaming. The design has been superimposed on a 'map' of the escarpment where the dingo became a landform. The central series of motifs reveal the dingo's body, with tracks on either side representing its paw marks. The dingo's long ears, depicted as elongated arcs on either side of the concentric circles, enabled it to fly.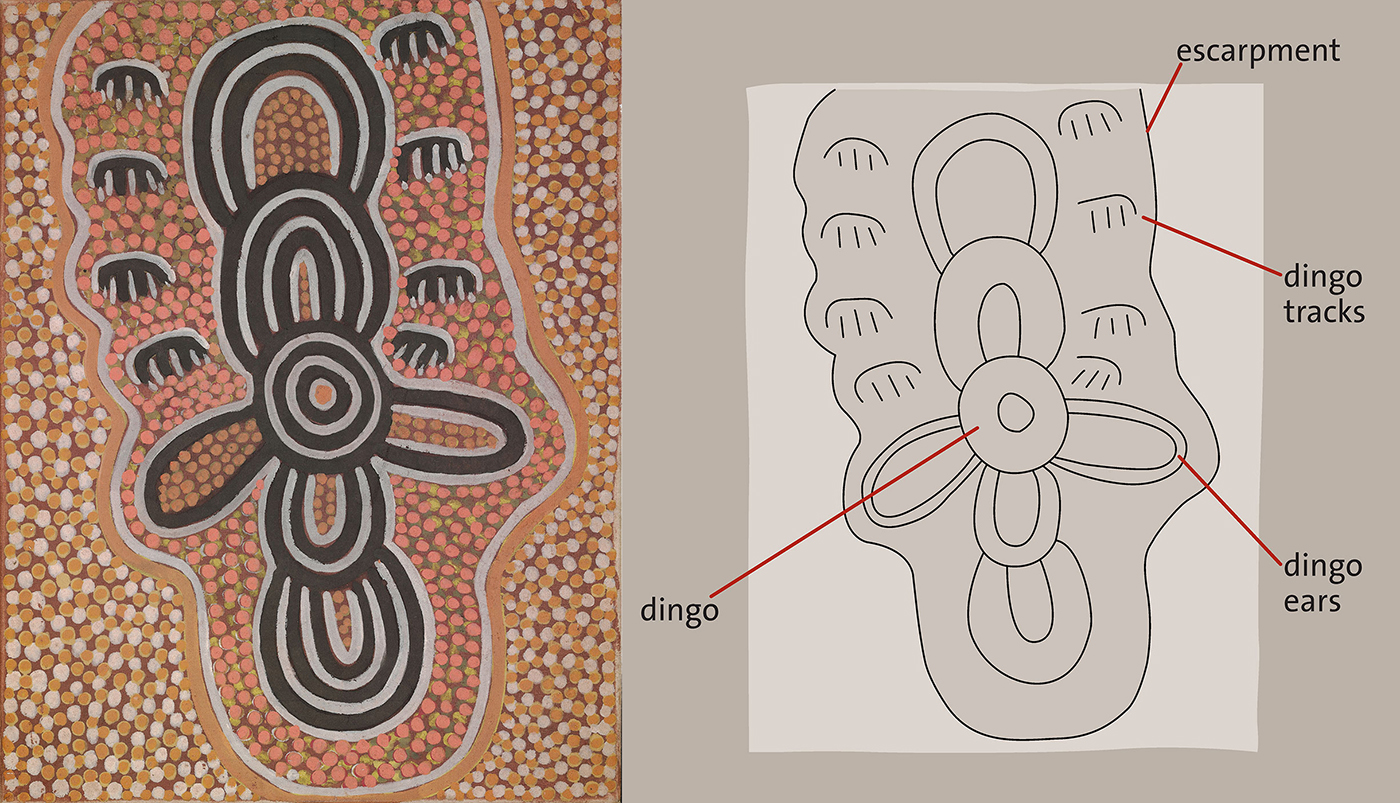 Imagine that you are looking down on the land from the sky.
This painting shows you the land below, created by a giant dingo in the Dreaming.
Can you see the dingo's footprints?
Can you see its long ears that helped it to fly?
Return to

Top