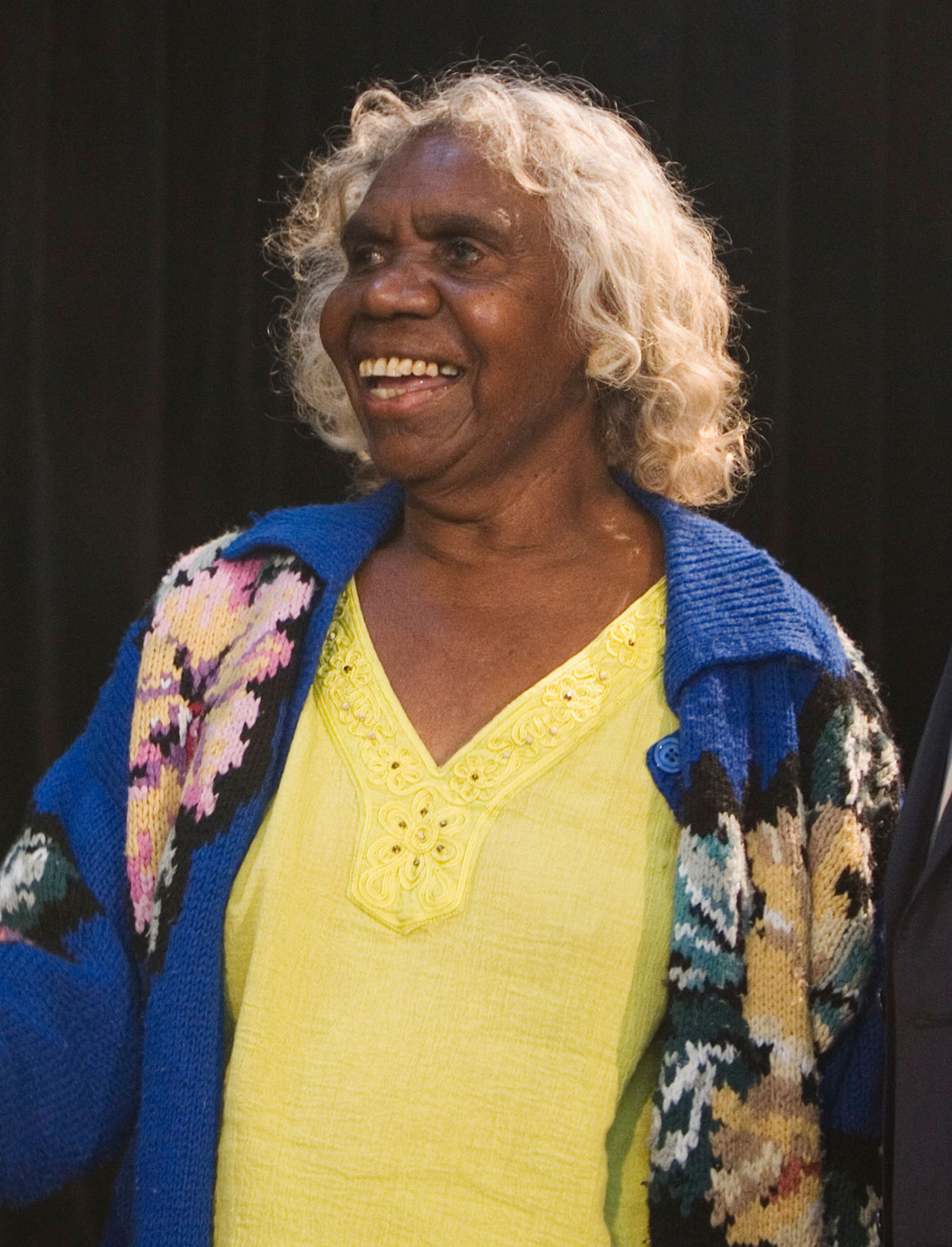 born about 1945
From 1960 Pansy lived in Papunya, where she observed some of the older artists at work and began to develop her own style. During the 1970s she produced artefacts under the name 'Panyma'. Because the company of Papunya Tula was unable to support women painters at that time, she worked independently as a painter until 1983. When finally employed by the company, she rapidly emerged as one of its leading painters, recognised for her refined use of colour.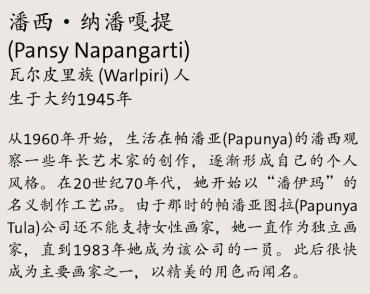 Willy Wagtail and Hailstone Dreamings, 1981

Generally women were not really encouraged to paint, either by the men except as helpers, or by the arts advisors. Pansy's an unusual woman, a strong person who became a successful artist. She was marketing her work herself in the early '80s, and learned a lot from Clifford Possum, to whom she's related.
Return to

Top